The League of Amazing Programmers
Congratulations to our Eagles who have received UCSD college credit for their work with the League of Amazing Programmers!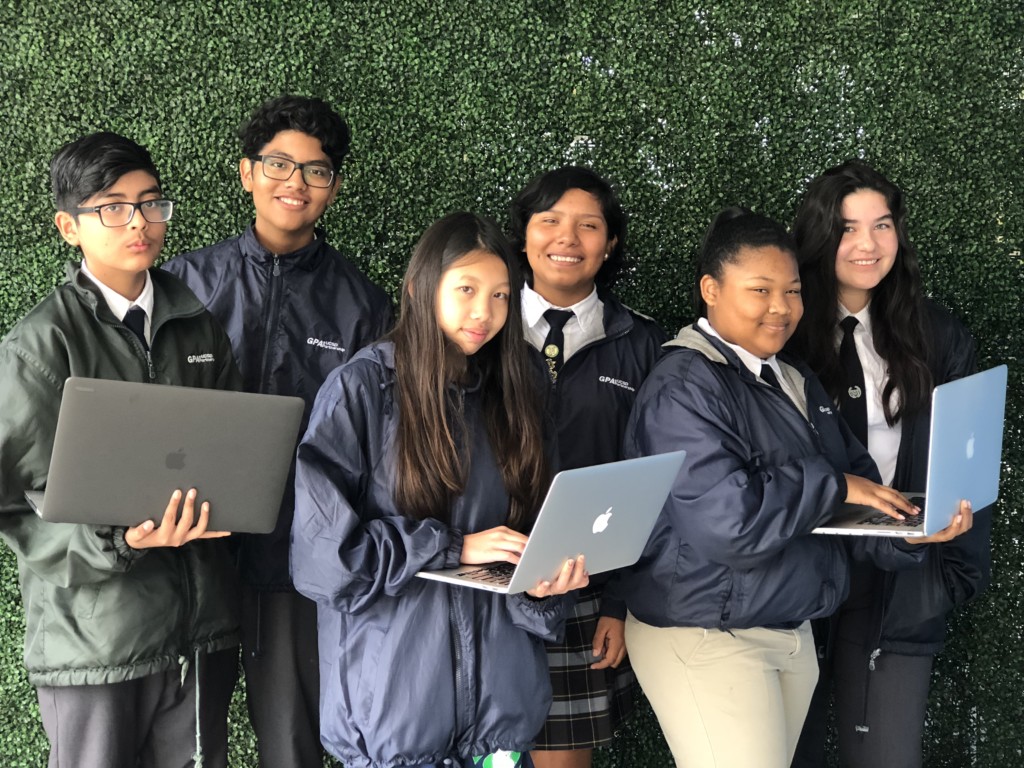 Kelly M. (8th), Carmen C. (8th), Kayla W. (8th), Victoria G. (9th), Christopher T. (9th), Jason T. (10th)
The League of Amazing Programmers has come to GPA! After school, students in Grades 6-12 have access to curriculum taught by professional programmers that includes coding of video games, social media, mobile device apps and automated robots. Although programming is challenging, they make it fun and playful. They help our students prepare for high tech jobs of the future. Students will receive UCSD Extension credits for each completed level. Upper level students prepare for the AP Computer Science and the Oracle Certified Programmer Exam. Thank you to the Legler Benbough Foundation for bringing this opportunity to GPA!