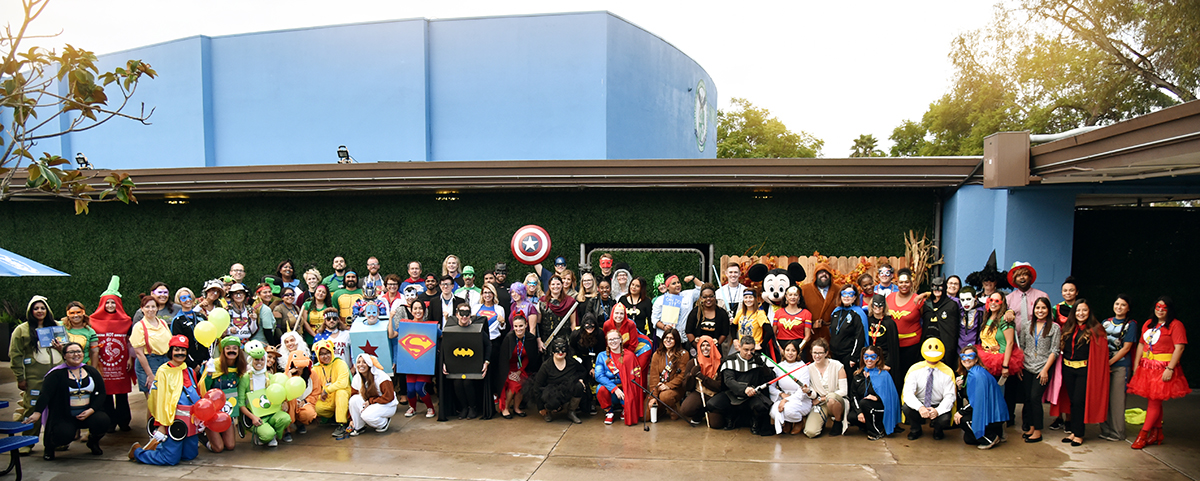 Dear Great Teacher,
GPA is based on the premise of "no excuses." We are a group of professionals committed to finding solutions to the achievement of urban students.
Our mission is to accelerate the academic achievement of ALL students through a college preparatory curriculum, while also developing strong social, and emotional skills in order to ensure that all students will meet the requirements to enter the UC system or college of their choice. Our partner in education, the University of California, San Diego, is committed to providing ongoing support for both our teachers and students to reach academic excellence.
Teaching at GPA is both an honor and a challenge. Given that the vast majority of our students are from two to four years below grade level in reading, writing, and math, the task of all teachers is to accelerate the curriculum in order to bring students to grade level. In order to achieve this end, we believe the adults who work with our students at GPA must be committed to the work, must connect to students, must be coachable, must be collaborative, must have strong character, and must demonstrate mastery of the content area. Becoming part of the GPA family is an opportunity to truly "make a difference for children and our society."
In your time in the classroom, you have seen that talented, dedicated teachers such as you can level the playing field for America's urban students. You may have come face-to-face with the many obstacles to lasting, systemic school reform. In particular, you have probably encountered people who make excuses for why "poor students can't achieve." And, most likely you've known some people that don't truly believe that urban students can compete academically with their wealthier suburban peers.
If you are tired of these excuses and want to work in a school where all your colleagues share your professionalism and passion for making a difference, then become a teacher at GPA. If your belief system is aligned with GPA and you are enthusiastic about bridging the achievement gap for urban students, then please consider applying for a position on our team. The work ahead is difficult, but it is also the most rewarding.
With Students First,

Vincent M. Riveroll
Director