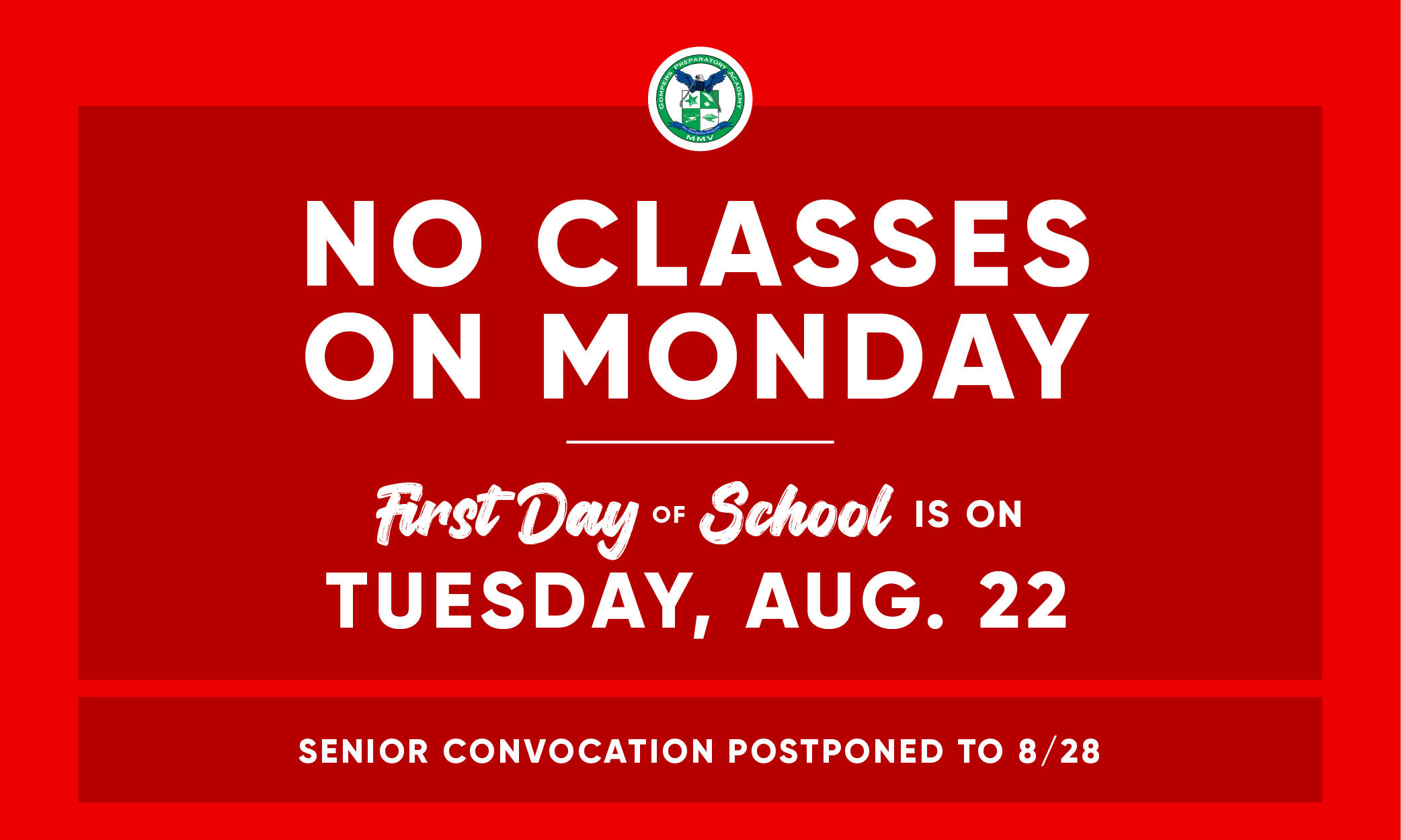 Hello Parents,
On behalf of Director Riveroll, please listen to the following important message regarding the first day of school.
The county of San Diego is currently under an unprecedented tropical storm warning. There is the potential for extreme weather such as high winds, flash flooding, rain, and thunderstorms. Due to the anticipated impacts of the storm, and in an abundance of caution, GPA has made the decision to cancel classes on Monday, August 21, 2023 and postpone Senior Convocation. We expect to return to normal operation on Tuesday, August 22, 2023.
Mon. Aug. 21: Classes Canceled
Tues. Aug. 22: First Day of School 8:30am–4:00pm
Wed. Aug. 23: Classes 8:30am–4:00pm
Thurs. Aug. 24: Classes 8:30am–4:00pm
Fri. Aug. 25: Classes 8:30am–4:00pm
Mon. Aug. 28: Senior Convocation 6:00pm
The safety of our students, their families and our staff remains our top priority.  Thank you for your understanding and support.
With Students First,
Vincent M. Riveroll
Hola Padres,
De parte del Director Riveroll por favor escuchen el siguiente mensaje importante con respecto al primer día de clases.
El condado de San Diego se encuentra actualmente bajo una advertencia de tormenta tropical sin precedentes. Existe la posibilidad de condiciones climáticas extremas, como vientos fuertes, inundaciones inesperadas, lluvia y tormentas eléctricas. Debido a los impactos anticipados de la tormenta, y con mucha precaución, GPA tomó la decisión de cancelar las clases el lunes 21 de agosto de 2023 y posponer la Convocatoria para estudiantes de último año. Esperamos volver a la operación normal el martes 22 de agosto de 2023.
lunes 21 de agosto: Clases canceladas
martes 22 de agosto: Primer día de clases 8:30am–4:00pm
miércoles 23 de agosto: Clases 8:30am–4:00pm
jueves 24 de agosto: Clases 8:30am–4:00pm
viernes 25 de agosto: Clases 8:30am–4:00pm
lunes 28 de agosto: Convocatoria para estudiantes de último año 6:00pm
La seguridad de nuestros estudiantes, sus familias y nuestro personal sigue siendo nuestra principal prioridad. Gracias por su comprensión y apoyo.
Con los estudiantes primero,
Vincent M. Riveroll