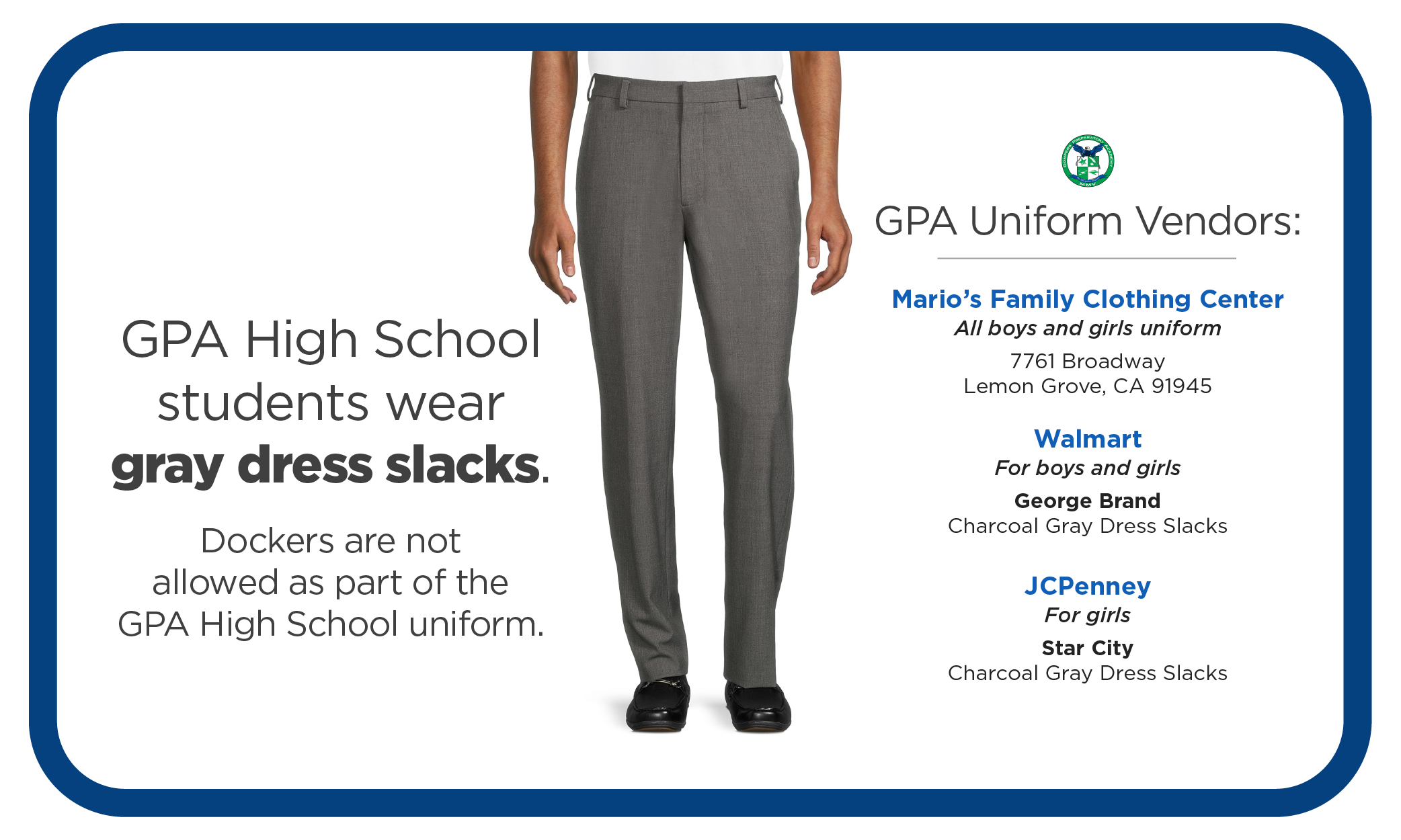 With the start of the new school year approaching, we would like to remind families that GPA High School students wear gray dress slacks. Dockers are not allowed as part of the GPA High School uniform. Students in High School have the option of gray dress slacks or skirt as their uniform. Please ensure that dress slacks are purchased from either of the following locations:
Mario's Family Clothing Center (for boys and girls)
Walmart, George Brand (for boys and girls)
JCPenney, Star City (for girls)
Thank you for upholding our GPA culture. We look forward to seeing you on August 21st at 8:30am!