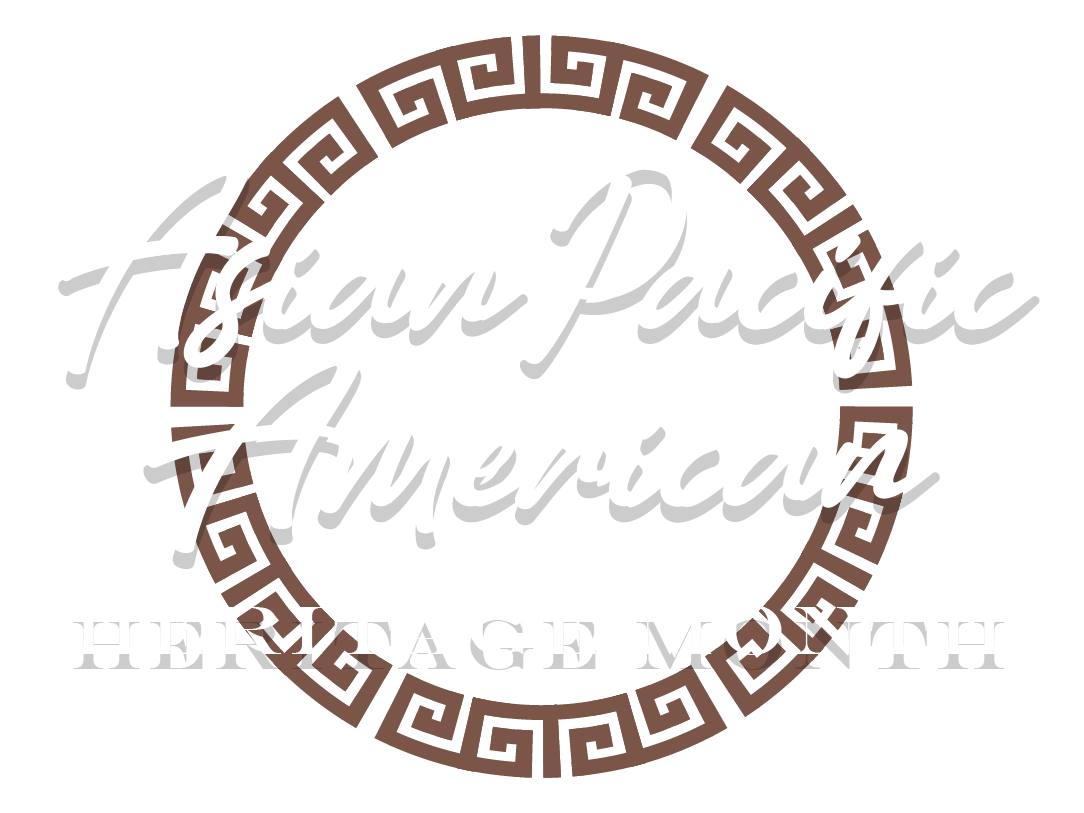 Asian Pacific American Heritage Month at GPA
In 1978, the Asian American Pacific Islander (AAPI) recognition reached the legislative branch of the federal government and Public Law 95-419 was passed by the House and Senate, which designated the week beginning on May 4, 1979 as Asian/Pacific American Heritage Week. In 1979, President Jimmy Carter accepted this call to action and issued Presidential Proclamation 4650 in support of the AAPI week-long observance.
In the years that followed, U.S. Presidents annually issued proclamations for Asian/Pacific American Heritage Week; however, in 1990 President George H.W. Bush extended the week-long acknowledgement to a month-long celebration, Asian/Pacific American Heritage Month. In 1992, President George W. Bush permanently designated the month of May as Asian/Pacific American Heritage Month, via Public Law 102-450. In a 2009 presidential proclamation, President Barack Obama expanded the Asian/Pacific American commemoration to include Pacific Islanders and issued his proclamations in honor of Asian American and Pacific Islander Heritage Month.
Celebrated in May each year, Asian American Pacific Islander Heritage Month recognizes the challenges faced by Asian Americans, Pacific Islanders, and Native Hawaiians and their vital contributions to the American story.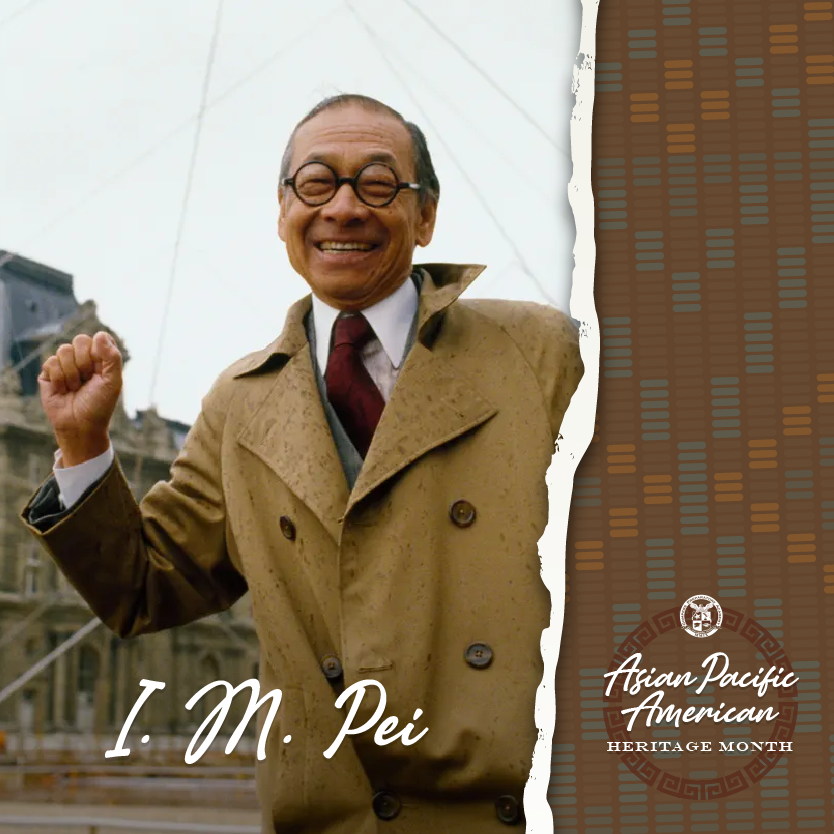 Born in Guangzhou, China, in 1917, Ieoh Ming Pei moved to the U.S. in 1935 to enroll in the University of Pennsylvania's architecture school, but he quickly transferred to the Massachusetts Institute of Technology. Pei would go on to design some of the nation's most iconic buildings, including the John F. Kennedy Memorial Library, the Herbert F. Johnson Museum of Art and the Rock & Roll Hall of Fame and Museum, among many others. Pei's design of the glass and steel pyramid at the Musée du Louvre in Paris firmly established his reputation as a global visionary. Pei is among a select few architects whose work has defined city skylines around the world. In 1983, Pei won the Pritzker Prize, which is sometimes referred to as the Nobel Prize of architecture.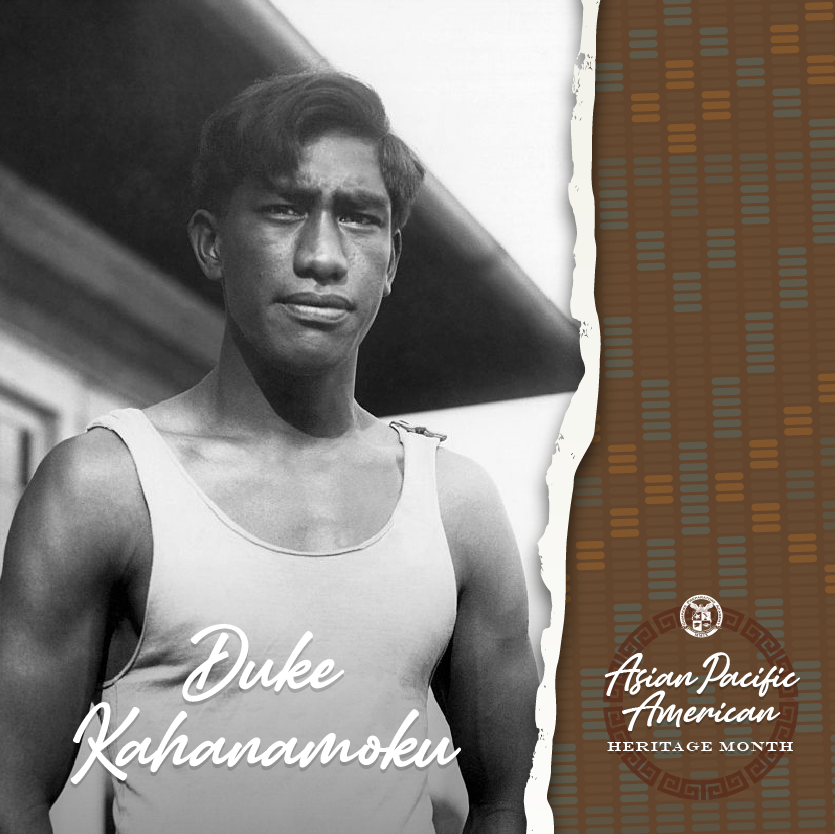 Nicknamed "The Big Kahuna," Duke Kahanamoku was a towering figure in the worlds of sports and entertainment. Born in Honolulu, Hawaii, in 1890, Kahanamoku was a five-time Olympic medalist in swimming, having competed in the 1912 Olympics in Stockholm, the 1920 Olympics in Antwerp, and the 1924 Olympics in Paris. Kahanamoku also was an alternate for the U.S. water polo team at the 1932 Olympics in Los Angeles. Following his trail-blazing athletic career, Kahanamoku worked as an actor, sheriff and surfer, helping to popularize the Hawaiian sport of surfing to a new generation of surfers all over the world.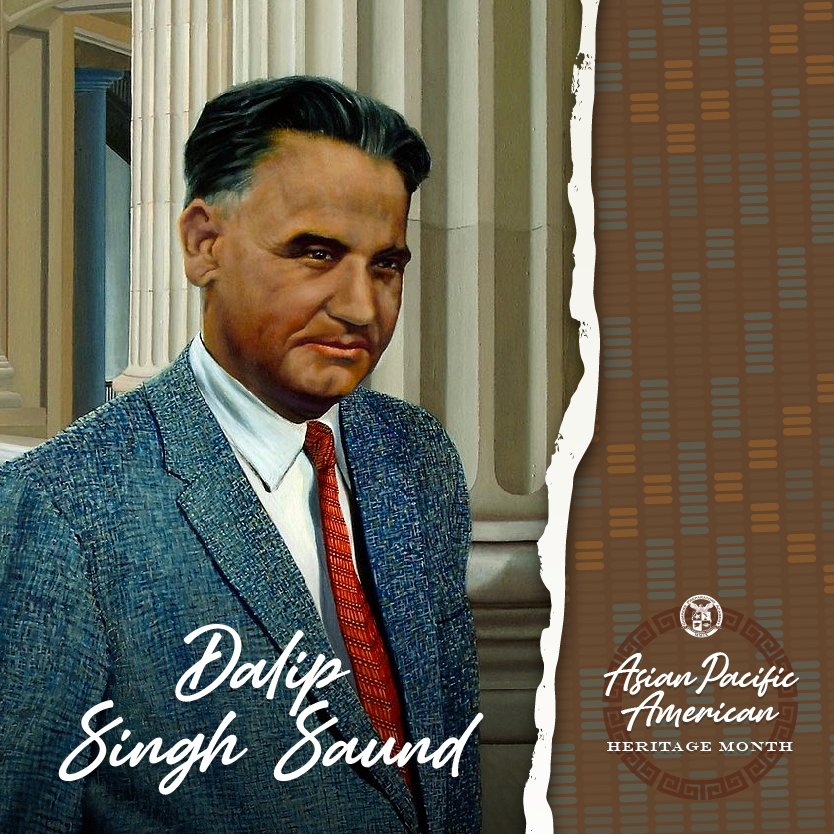 Born in Punjab, India, in 1899, Dalip Singh Saund emigrated to the U.S. via Ellis Island in his early 20s to further his education. He subsequently earned both master and doctoral degrees in mathematics from the University of California, Berkeley. After becoming a naturalized U.S. citizen in 1949, Saund ran for and won various positions in local government in Stockton, California. In 1955, he announced his campaign to run for the U.S. House of Representatives as a Democrat, a seat he would go on to win twice, which made him the first Sikh American, the first Asian American, and the first Indian American to be elected to the U.S. Congress.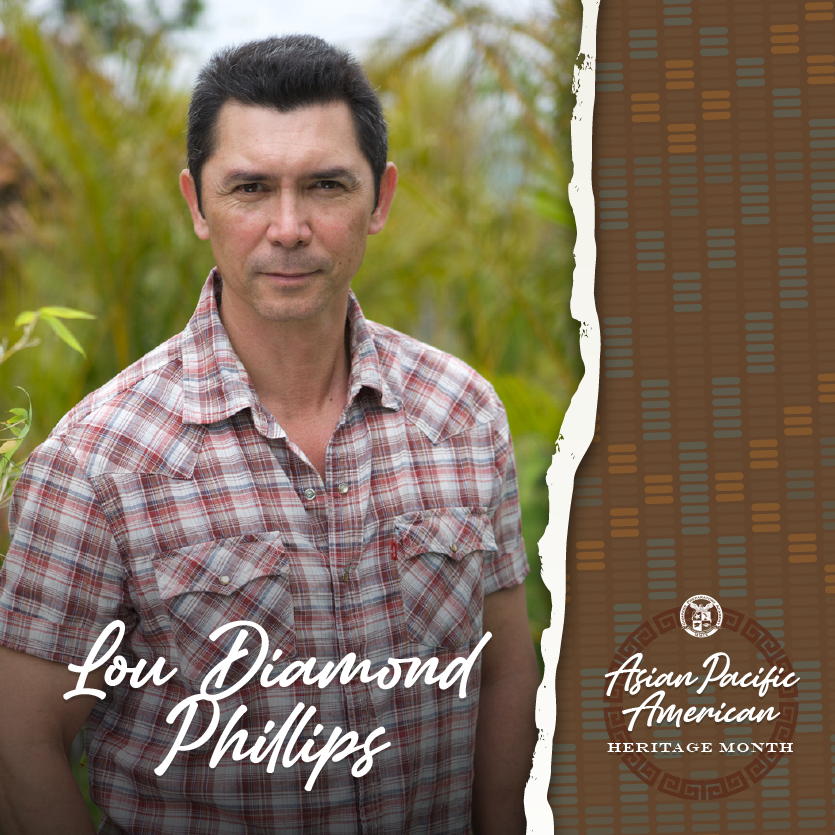 American actor and director Lou Diamond Phillips was born on February 17, 1962, in a U.S. Naval Base, Subic Bay Naval Station in the Philippines. His father Gerald Amon Upchurch was a crew chief on a C-130 in the United States Marine Corps and was of Scottish-Irish and one-quarter Cherokee ancestry. His mother Lucita Umayam Arañas, a native of Candelaria, Zambales, is Filipina. Lou Diamond Phillips won the Independent Spirit Award for Best Supporting Male in 1988 for his performance in 'Stand and Deliver' and also won the Western Heritage Award Bronze Wrangler Theatrical Motion Picture for 'Young Guns' in the same year. He won a Theatre World Award and a Drama Desk Award for his performance in the Broadway Production 'The King and I' in 1996. His performance in the drama also fetched him the Outstanding Broadway Debut Award conferred to him by the New York Outer Critics Circle. Lou Diamond Phillips' performance in the movie 'Courage under Fire' in 1997 earned him the Blockbuster Entertainment Award and Lone Star Film & Television Award for Best Supporting Actor.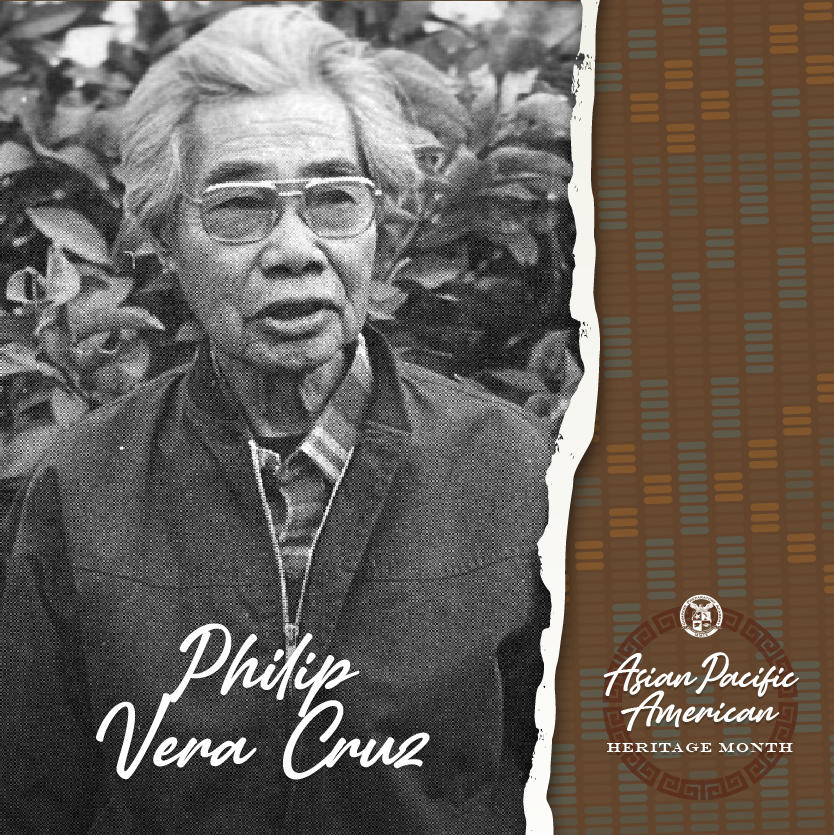 Philip Vera Cruz was an influential labor organizer, farmworker and leader in the Asian American movement. As a co-founder of the Agricultural Workers Organizing Committee, which later merged with the National Farm Workers Association to become the United Farm Workers, Vera Cruz led the charge to improve the terrible working conditions for migrant workers, especially Filipino and Mexican farmworkers. Born in Saoang, Ilocos Sur, Philippines, in 1904, Vera Cruz moved to the United States at age 22. Working a variety of menial labor and farm jobs, Vera Cruz witnessed firsthand the deplorable treatment that farmworkers experienced. Vera Cruz partnered with Mexican labor organizer Cesar Chavez to demand better treatment, and together with the United Farm Workers union, these labor leaders were finally able to impact change in working conditions for thousands of workers.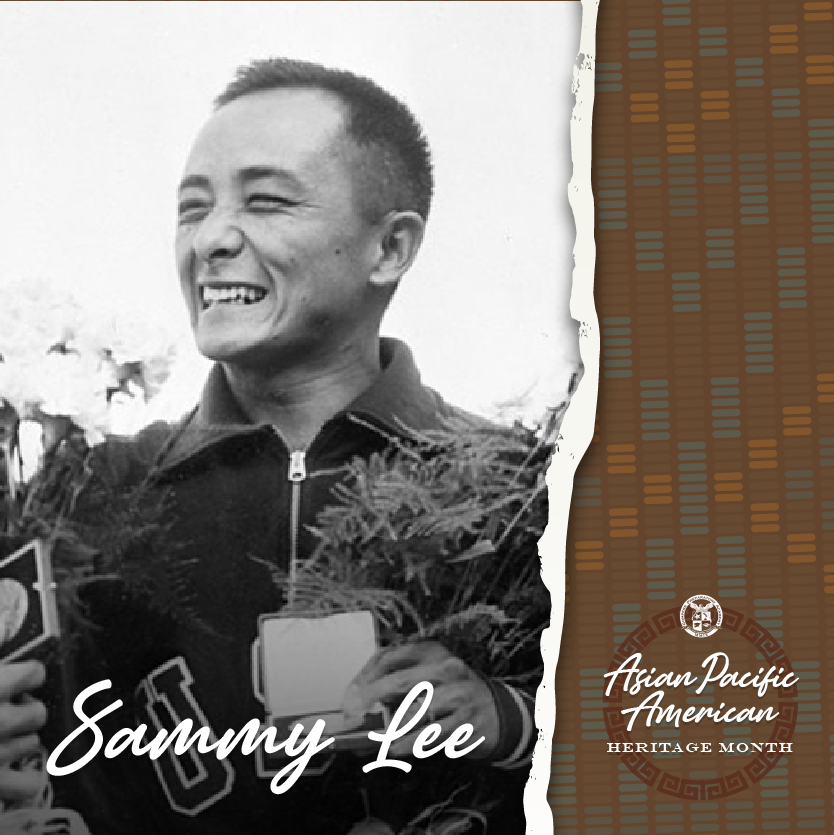 Sammy Lee has the rare distinction of being the first Asian American man to win an Olympic gold medal for the U.S. and the first man to win back-to-back gold medals in Olympic platform diving. Born to Korean immigrant parents in Fresno, California, in 1920, Lee first dreamt of becoming an Olympic athlete when he saw banners for the 1932 Olympic games in Los Angeles. Lee competed in the 1948 Olympics in London and 1952 Olympics in Helsinki. Following Lee's impressive diving career, he helped coach several U.S. Olympic divers, including Bob Webster, Greg Louganis, and Pat McCormick. In addition to coaching, Lee also practiced as an ear, nose and throat doctor for 35 years before retiring in 1990.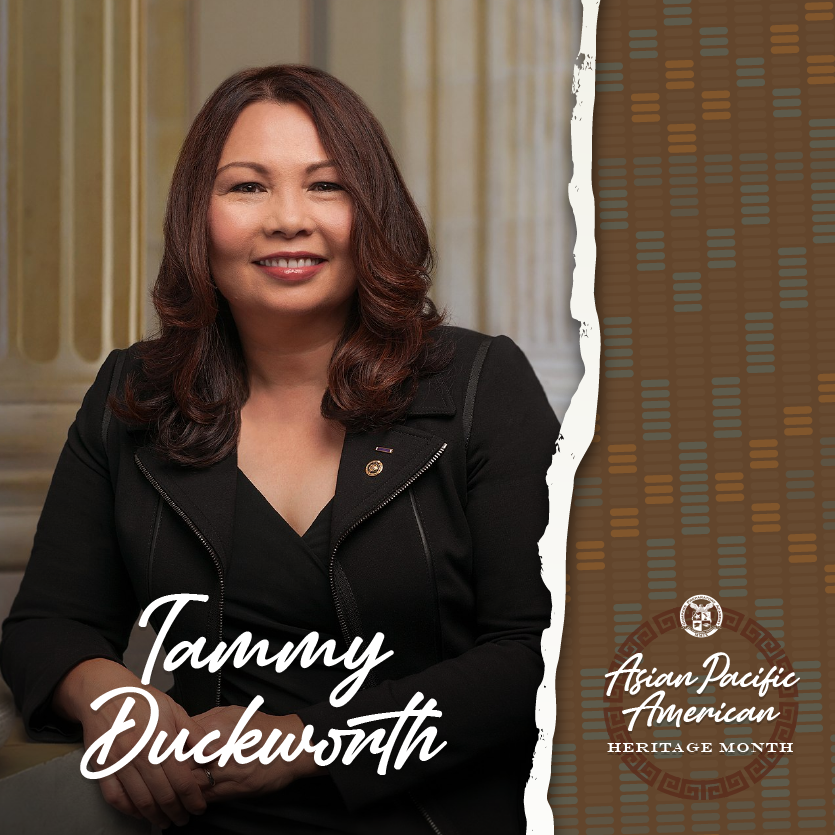 Born in 1968, in Bangkok, Thailand, to an American father and Thai mother, Tammy Duckworth is the first Thai American woman elected to U.S. Congress, the first person born in Thailand to be elected to U.S. Congress, the first woman with a disability elected to U.S. Congress, the first female double amputee in the Senate, and the first U.S. senator to give birth while in office. A former U.S. Army lieutenant colonel and veteran of the Iraq War, Duckworth lost both of her legs and some mobility in her right arm after her helicopter was hit by a rocket-propelled grenade fired by Iraqi insurgents, causing severe combat wounds. Despite her injuries, she sought and obtained a medical waiver that allowed her to continue serving in the Illinois Army National Guard until she retired as a lieutenant colonel in 2014.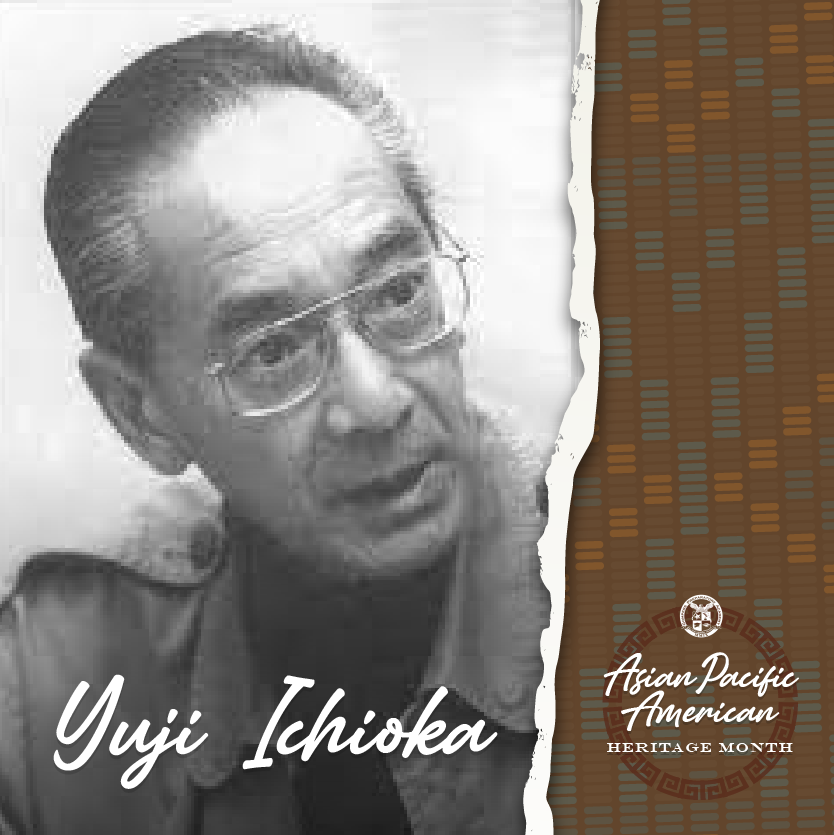 As a child, Yuji Ichioka and his family were relocated from their home in San Francisco to the Topaz internment camp in Millard County, Utah, for three years during World War II. This experience proved to be seminal for Ichioka, who is largely credited with coining the term "Asian American." By helping to unify different Asian ethnic groups (e.g., Japanese Americans, Chinese Americans, Filipino Americans, etc.) under a single, self-defining term, Ichioka paved the way for greater prominence and understanding of people of Asian descent in the U.S. Born in San Francisco in 1936, Ichioka served three years in the military, then earned degrees from University of California campuses in Los Angeles and Berkeley. He founded the Asian American Political Alliance in 1968 and helped to establish the Asian American studies program at UCLA. With his wife, Emma Gee, Ichioka established the Yuji Ichioka and Emma Gee Endowment for Social Justice and Immigration Studies at UCLA's Asian American Studies Center.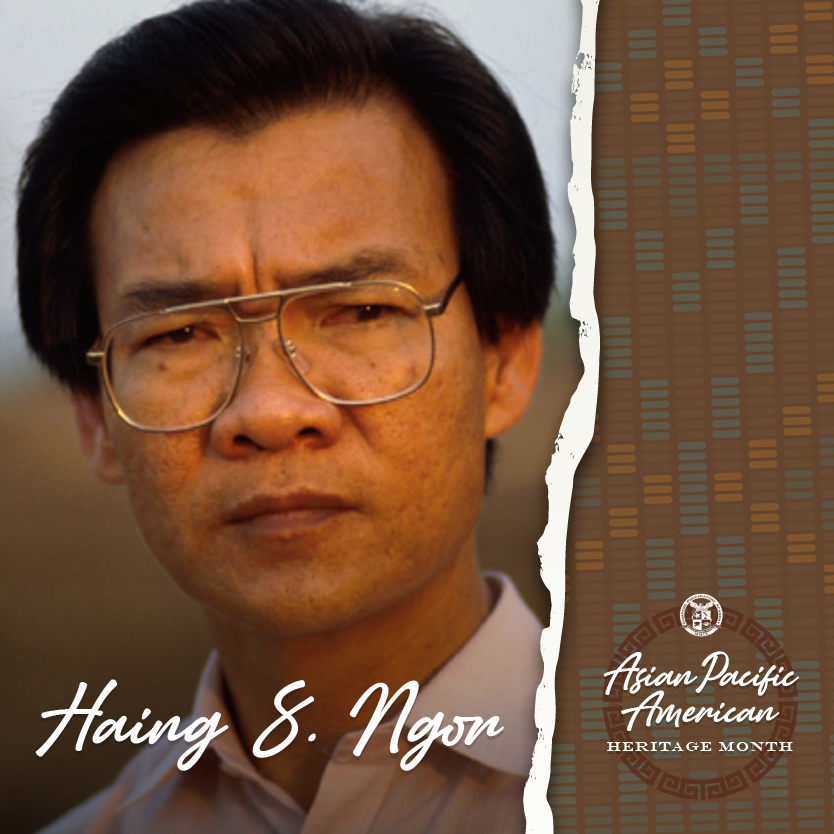 Although Haing Somnang Ngor trained as a surgeon and obstetrician in his native country of Cambodia, he is best known for winning the Academy Award for Best Supporting Actor in 1985 for his debut performance in the film, "The Killing Fields," in which he portrayed Cambodian journalist and refugee Dith Pran. Ngor is the only actor of Asian descent to ever win an Academy Award for Best Supporting Actor, and only one of two non-professional actors to win an acting Oscar. Born in Takeo Province, Cambodia, in 1940, Ngor survived the horrors of prison camps under the Khmer Rouge. Ngor harrowing accounts of torture and losing his wife during childbirth in Pol Pot's prison camps, as well as his subsequent journey to the U.S. as a refugee, are told in his autobiography, "Haing Ngor: A Cambodian Odyssey."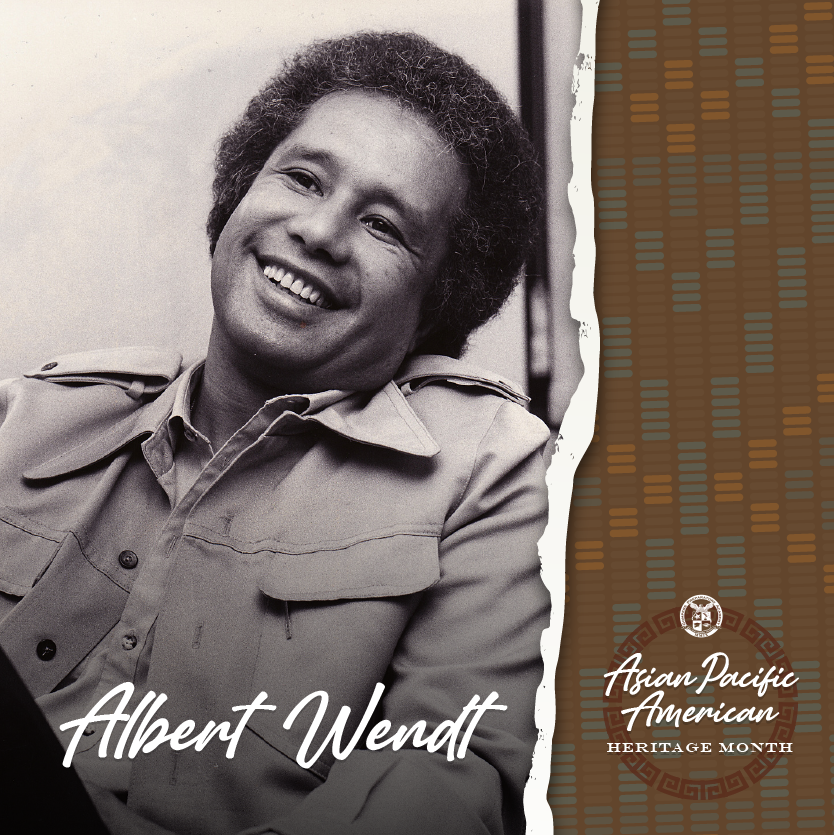 Albert Wendt ONZ CNZM is a Samoan poet and writer who also lives in New Zealand. His vast literary works span over 40 years documenting his diverse styles in writing throughout his essays, novels, plays, poems, short stories and film scripts.  Among his works is Leaves of the Banyan Tree.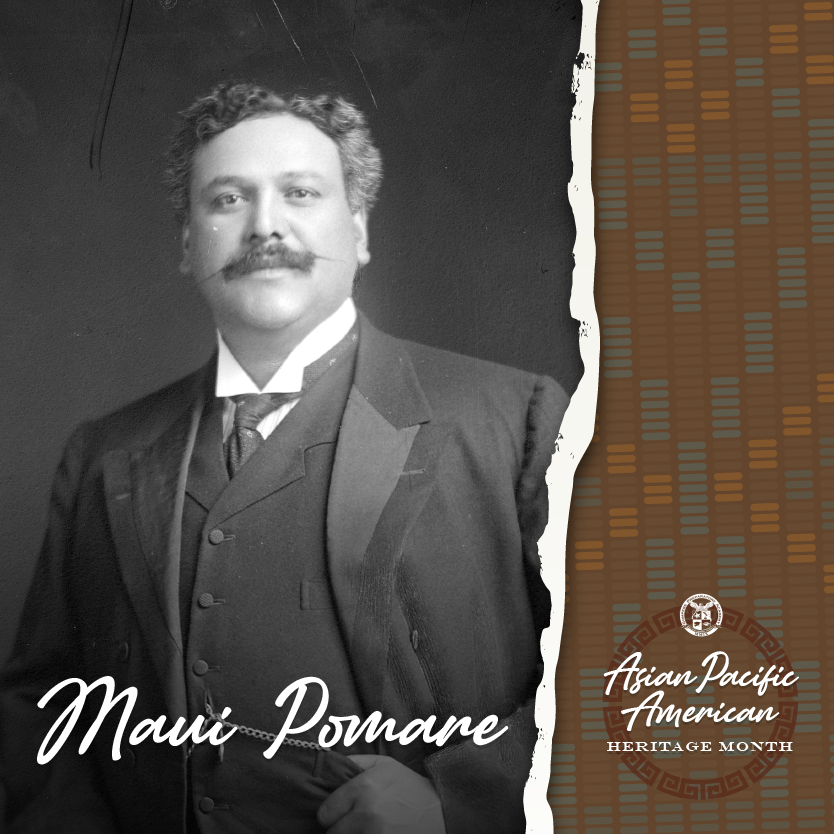 Sir Māui Wiremu Pita Naera Pōmare KBE CMG was a New Zealand doctor and politician, being counted among the more prominent Māori political figures. He is particularly known for his efforts to improve Māori health and living conditions.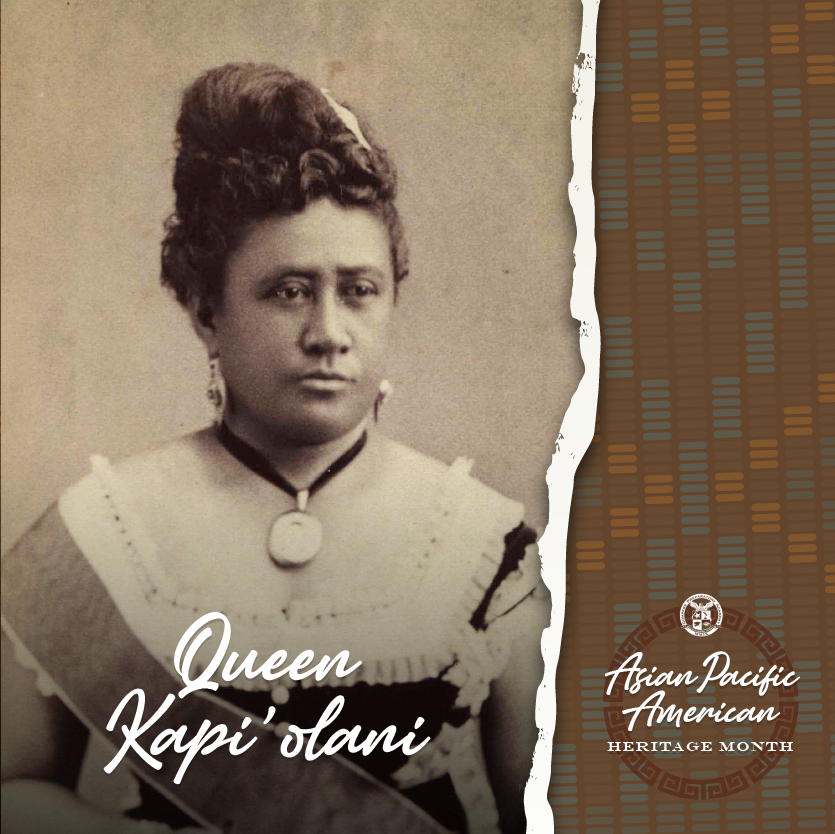 Queen Kapi'olani was the queen of the Kingdom of Hawaiʻi as the consort of King Kalākaua, who reigned from 1874 to 1891. Deeply interested in the health and welfare of Native Hawaiians, Kapiʻolani established the Kapiʻolani Home for Girls, for the education of the daughters of residents of the Kalaupapa Leprosy Settlement, and the Kapiʻolani Maternity Home, where Hawaiian mothers and newborns could receive care.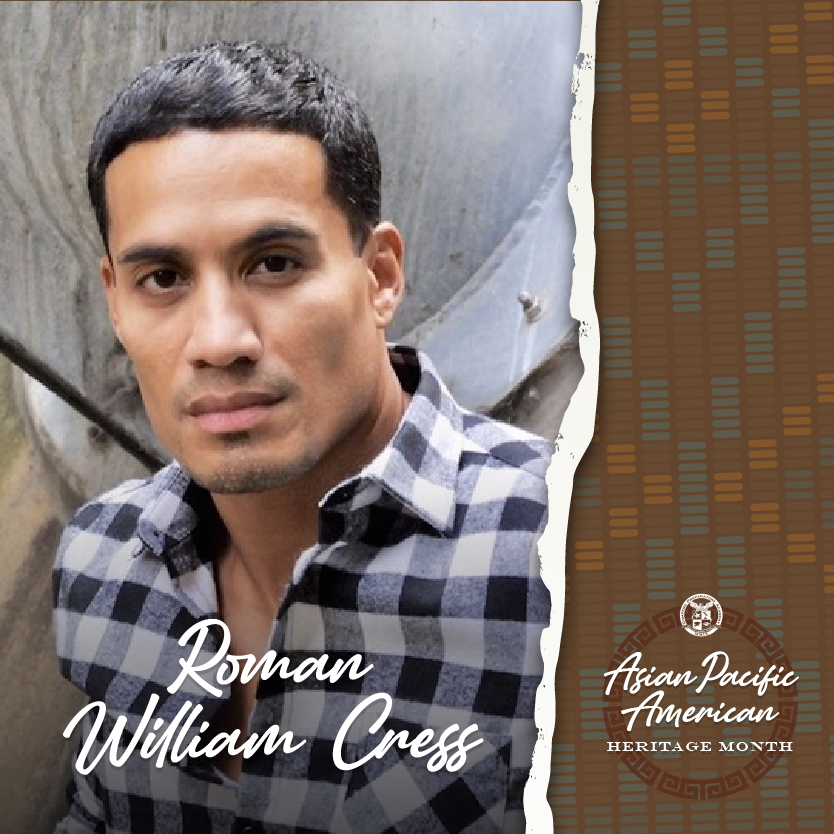 Roman William Cress is a track athlete from the Marshall Islands. He was born to an American father and Marshallese mother. Cress has won the bronze medal in the 100 metres sprint at the 2006 Micronesia Games and gold in the 200 metres event at the same Games. He was the first Marshallese track athlete in history to compete in the Olympic Games, representing his country at the 2008 Summer Olympics in Beijing. At the 100 metres he finished 8th in his heat in a time of 11.18 seconds.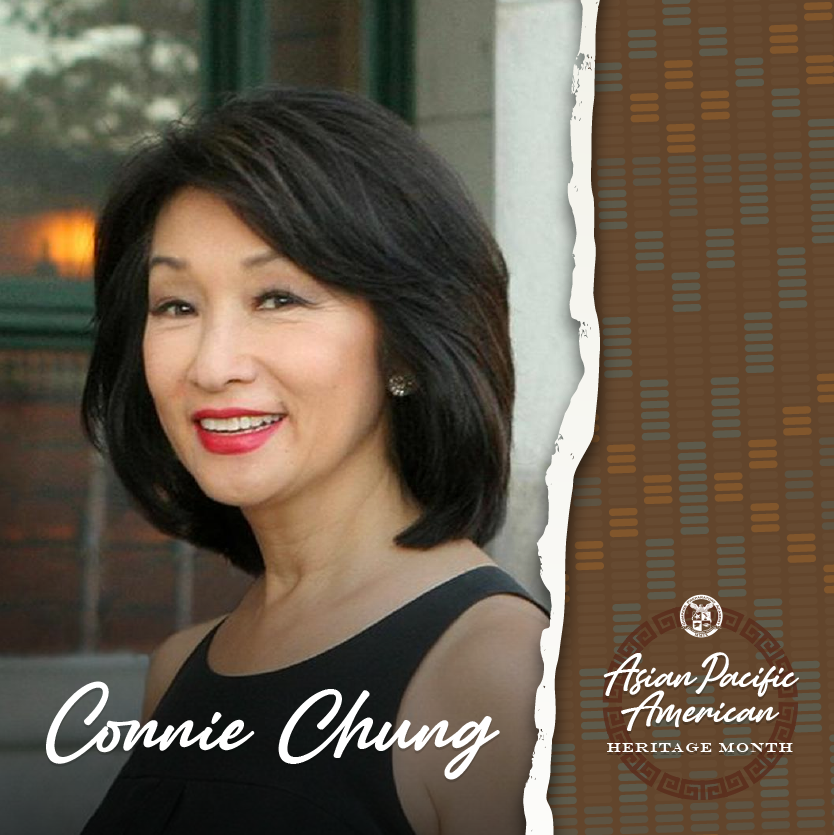 The youngest of ten children, Constance Yu-Hwa Chung was born in Washington, D.C., less than a year after her family emigrated from China and was raised in D.C. Her father, William Ling Chung, was an intelligence officer in the Chinese Nationalist Government and five of her siblings died during wartime. Chung earned a degree in journalism from the University of Maryland in 1969. Her first job was with WTTG-TV, an independent television station in the nation's capital. Later she secured a job at CBS' Washington bureau, aided in part by the Federal Communications Commission's timely mandate for stations to hire more minorities. In her early years with CBS, Chung covered stories such as the 1972 presidential campaign of George McGovern, anti-Vietnam War protests, and the presidency of Richard M. Nixon. Chung's journalism career led to being an Anchor and reporter  working with the following U.S. Television networks CBS, NBC, ABC, CNN, and MSNBC. In 1993 when Connie Chung  became the co-anchor of the "CBS Evening News," she was the first Asian American and the second woman ever to be named to the coveted post of nightly news anchor at a major network.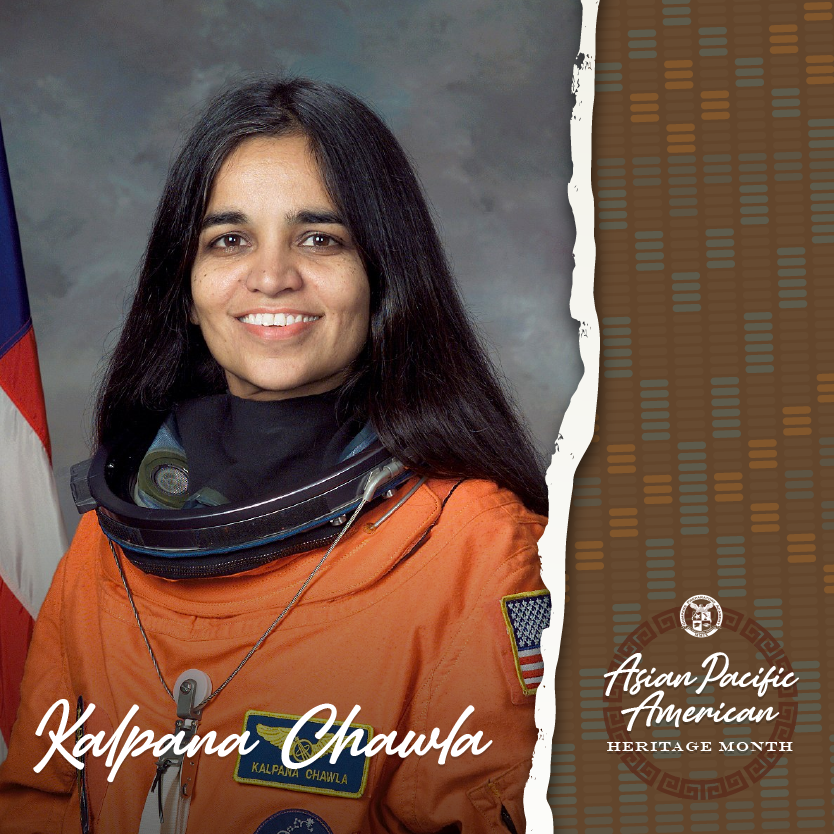 Kalpana Chawla was the first woman of Indian descent to go to space, having served as a mission specialist and primary robotic arm operator on the space shuttle Columbia. Sadly, Chawla was one of the seven crew members who died when the spacecraft disintegrated during its re-entry into the Earth's atmosphere in 2003 following the space shuttle Columbia's 28th mission. Chawla was posthumously awarded the Congressional Space Medal of Honor, and several streets, universities and institutions have been named in her honor. She is regarded as a national hero in India, where she was born in East Punjab in 1962.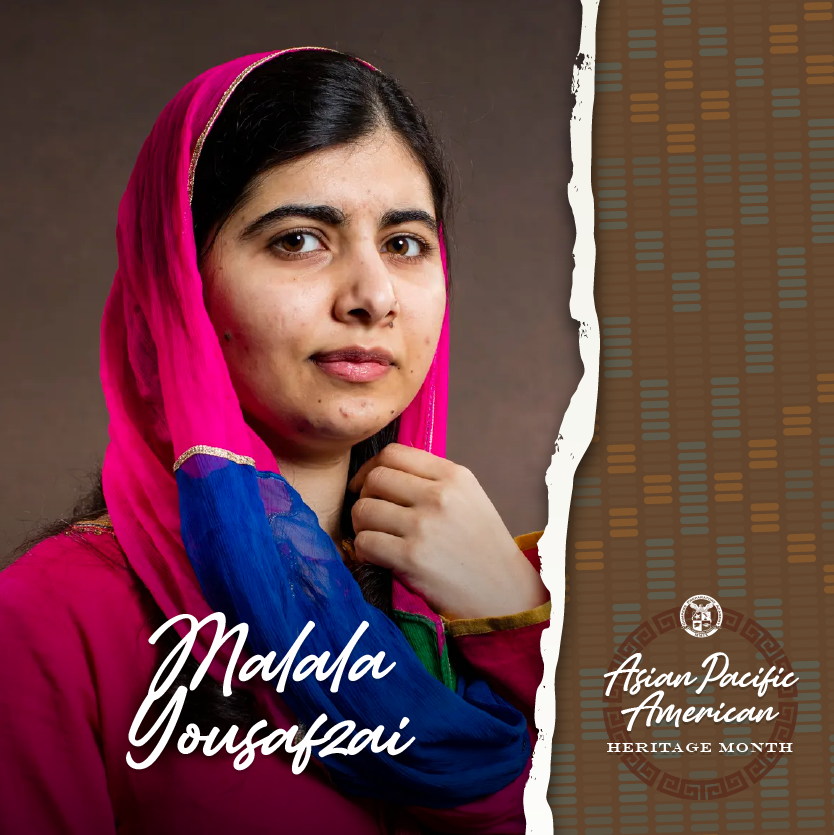 Malala Yousafzai is a Pakistani activist for female education and the youngest Nobel Prize laureate. She is known for human rights advocacy, especially the education of women and children in her native Swat Valley in northwest Pakistan, where at times girls are banned from attending school. Her advocacy has grown into an international movement, and according to a former Pakistani Prime Minister, she has become "the most prominent citizen" of the country.