The Origins of Black History Month in the United States
The story of Black History Month begins in 1915, half a century after the Thirteenth Amendment abolished slavery in the United States.
That September, the Harvard-trained historian Carter G. Woodson and the prominent minister Jesse E. Moorland founded the Association for the Study of Negro Life and History (ASNLH), an organization dedicated to researching and promoting achievements by Black Americans and other peoples of African descent.
Known today as the Association for the Study of African American Life and History (ASALH), the group sponsored a national Negro History week in 1926, choosing the second week of February to coincide with the birthdays of Abraham Lincoln and Frederick Douglass. The event inspired schools and communities nationwide to organize local celebrations, establish history clubs and host performances and lectures.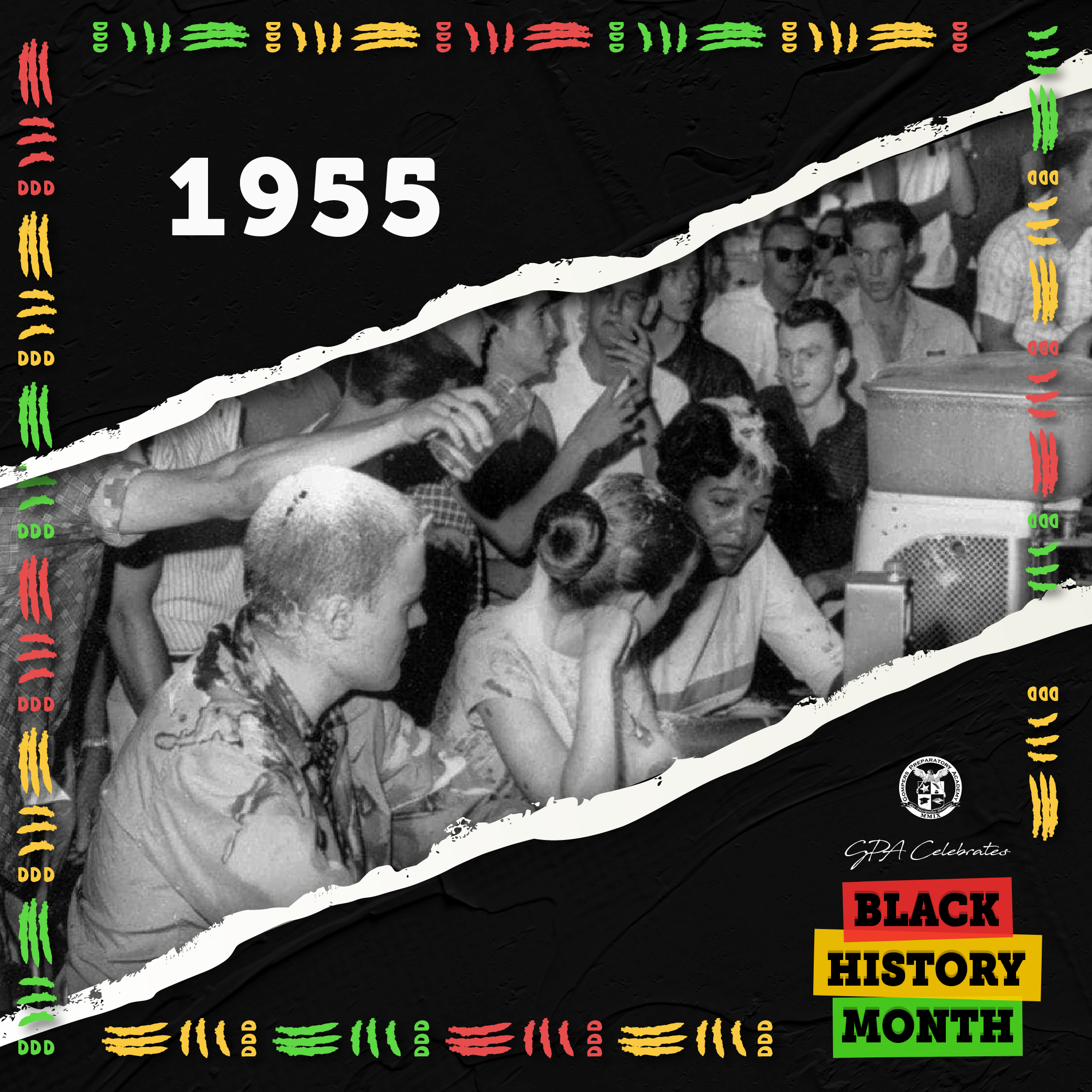 Gompers Preparatory Academy's school building was built in 1955. That year students of Morgan State College joined the Committee on Racial Equality to stage a series of "sit in" protests to desegregate a Baltimore, Maryland lunch counter. Their peaceful protest was a success. 1955 was also the year the Montgomery Bus Boycott began, setting the stage for desegregation of public transportation.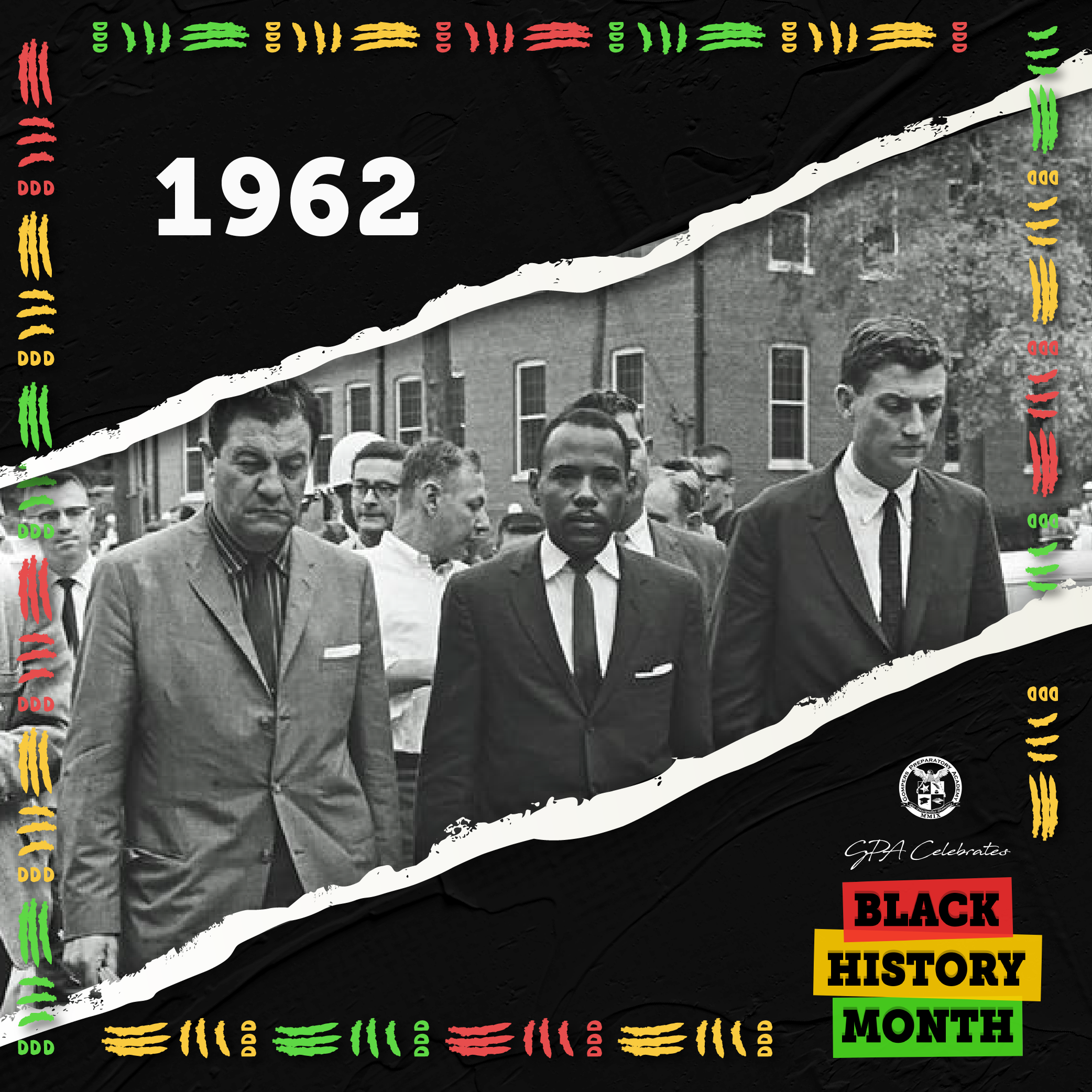 In 1962, James Meredith applied to the University of Mississippi, he was accepted. His acceptance was rescinded when the University discovered he was Black. He sued the University of Mississippi for discrimination. The Supreme Court ruled in his favor and he became the first Black person to enroll at the University.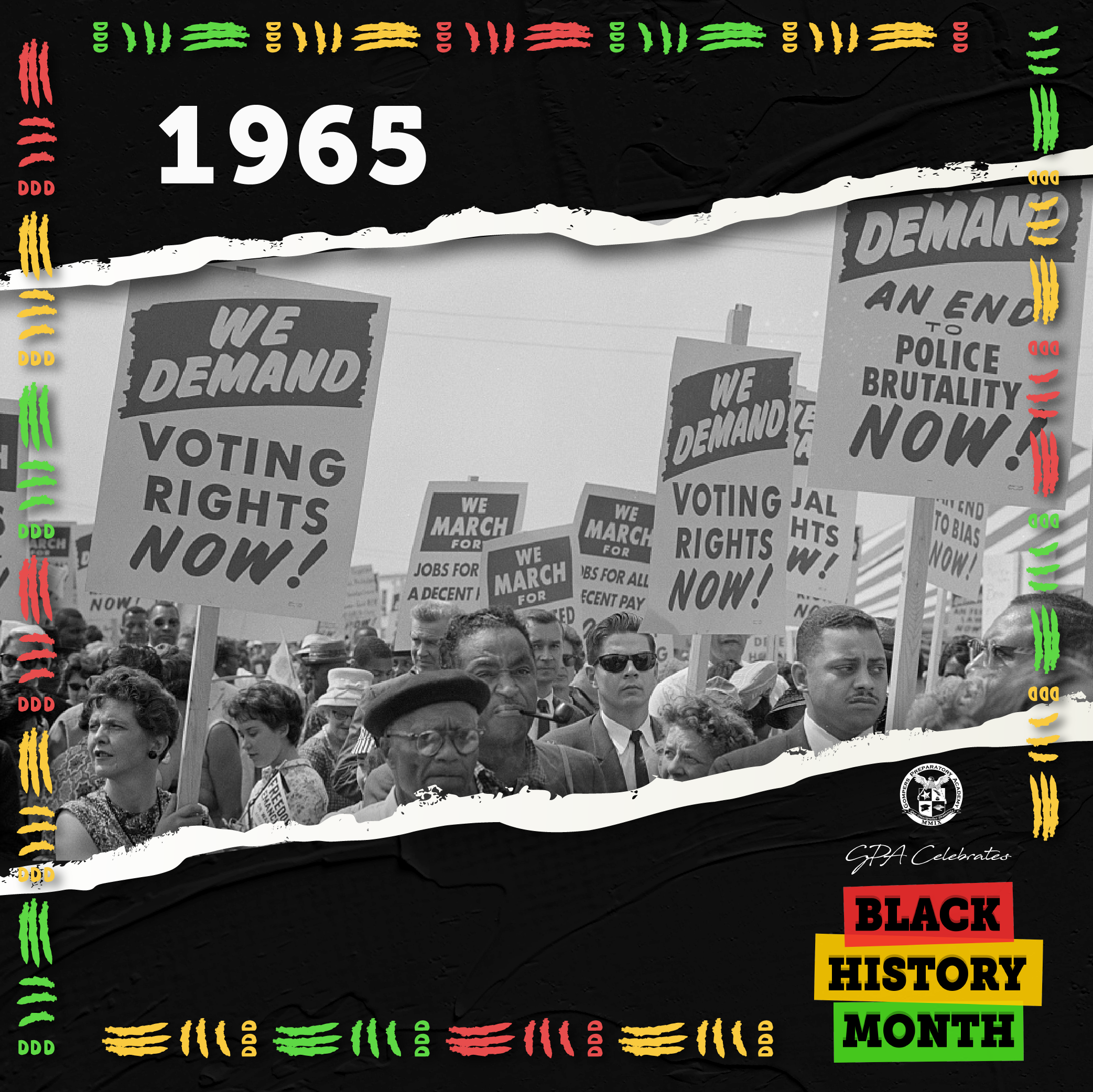 10 years after the 1955 "sit ins" in Baltimore, Congress passed the Voting Rights Act of 1965, making it easier for Southern blacks to register to vote. Literacy tests, poll taxes, and other such requirements that were used to restrict black voting are made illegal.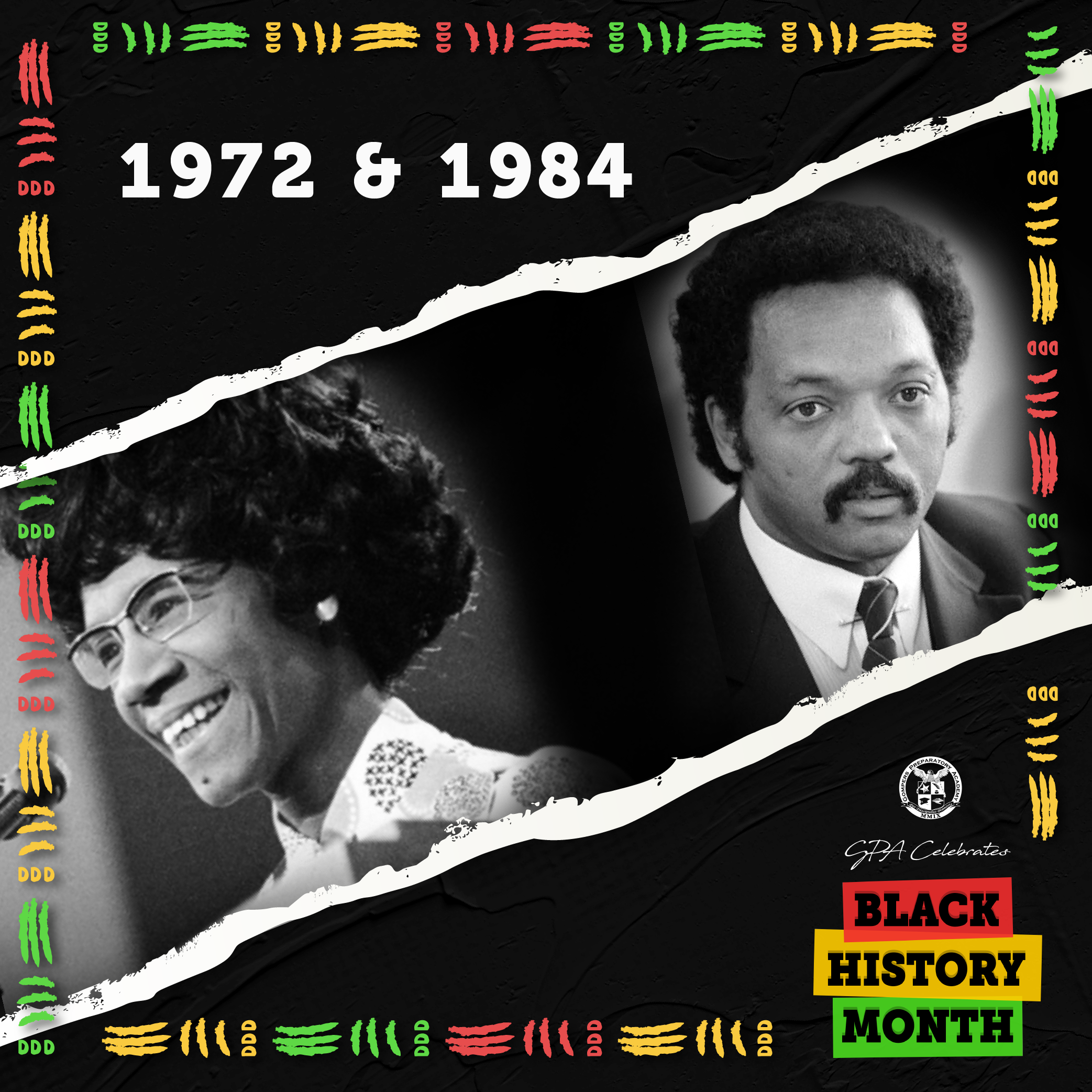 Before Barack Obama the first African-American POTUS and before Kamala Harris the first African-American Vice POTUS, there was Shirley Chisholm. Ms. Chisholm was a Barbadian American daughter of immigrants. She made history in 1972 as the first Black candidate of a major political party to run for POTUS. Jesse Jackson became the second to run for POTUS in 1984.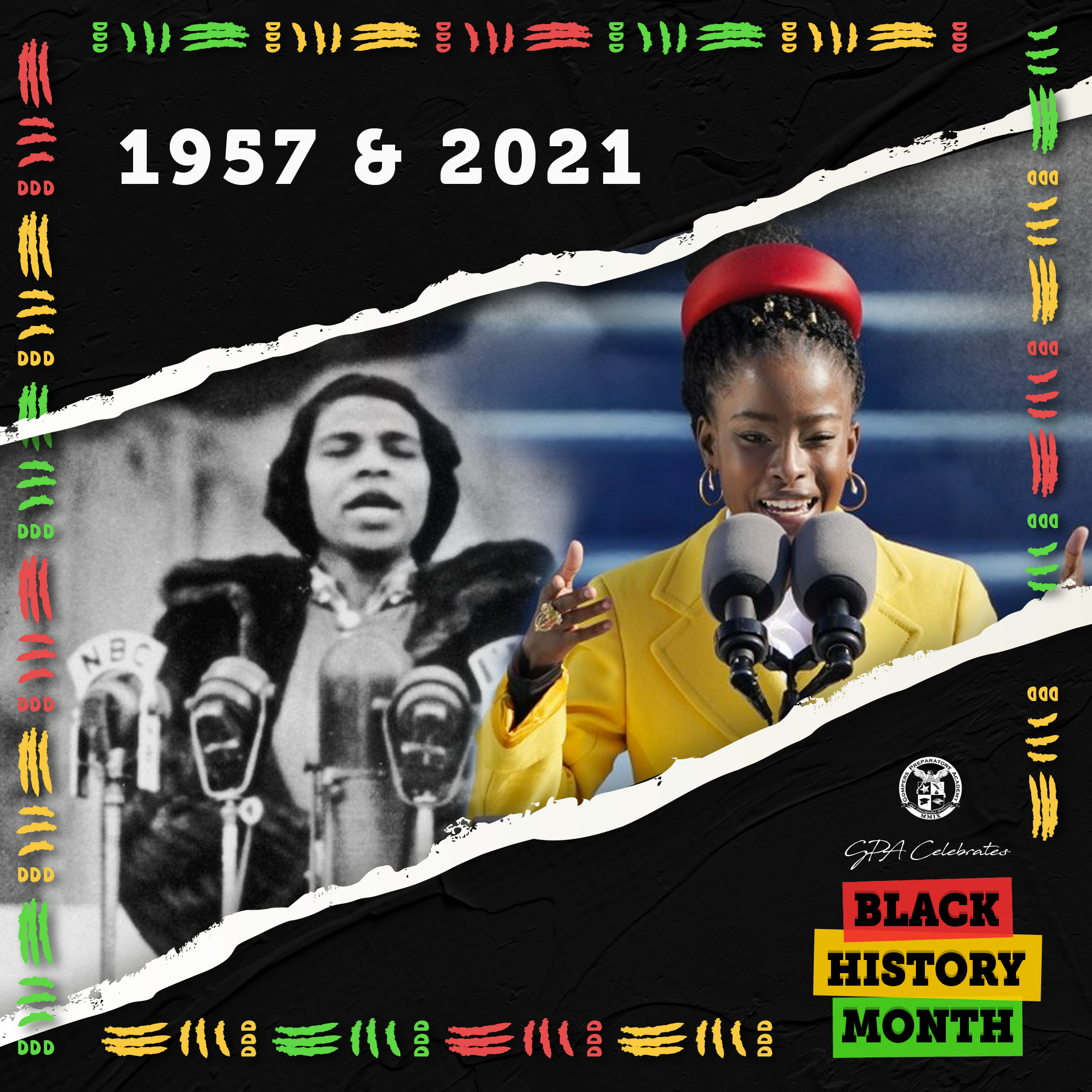 On January 20, 2021, 22-year-old African American Amanda Gorman made history as the country's youngest inaugural poet. Only four previous presidents have invited poets to speak at their inaugurations. Reciting her poem "The Hill We Climb" Ms. Gorman added her voice and vision to America's history along with Marian Anderson. Marian Anderson was the first African American to perform when she sang the National Anthem at Eisenhower's inauguration ceremony outside the Capitol building in 1957. Ms. Anderson was also the first African American woman to perform with the Metropolitan Opera in 1955 and the only woman to perform or speak at the March on Washington in 1963.
More Suggested Reading for Middle School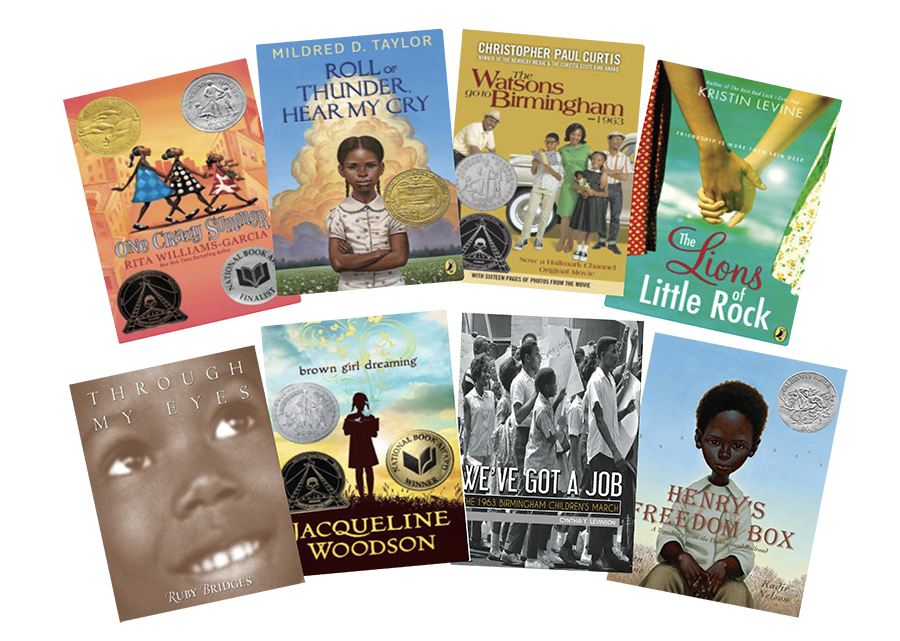 One Crazy Summer
by Rita Williams-Garcia
Roll of Thunder, Hear My Cry
by Mildred D. Taylor
The Watsons Go to Birmingham
by Christopher Paul Curtis
The Lions of Little Rock
by Kristin Levine
Through My Eyes
by Ruby Bridges
Brown Girl Dreaming
by Jacqueline Woodson
We've Got A Job: The 1963 Birmingham Children's March
by Cynthia Levinson
Henry's Freedom Box
by Ellen Levine
More Suggested Reading for High School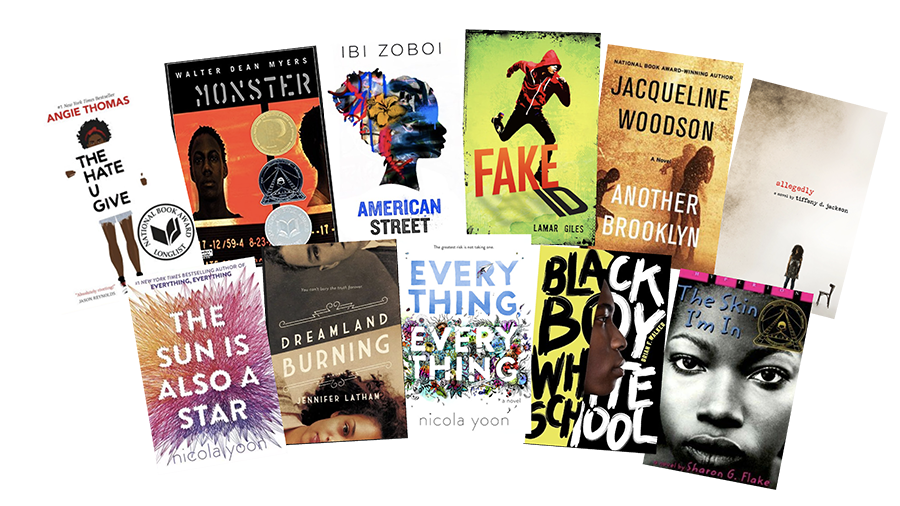 The Hate U Give
by Angie Thomas
Monster
by Walter Dean Myers
American Street
by Ibi Zoboi
Fake ID
by Lamar Giles
Another Brooklyn
by Jacqueline Woodson
Allegedly
by Tiffany D. Jackson
The Sun is Also a Star
by Nicola Yoon
Dreamland Burning
by Jennifer Latham
Everything, Everything
by Nicola Yoon
Black Boy White School
by Brian F. Walker
The Skin I'm In
by Sharon G. Flake