What is Founders Day?
Gompers Preparatory Academy (formerly Gompers Charter Middle School) was founded on March 1, 2005, when the San Diego Unified Board of Education unanimously approved the charter school petition.
To honor the vision and dedication of the founding students, staff, parents, and community members, March 1 is an annual school holiday.  Throughout the week prior to Founders Day, students will be involved in activities to learn more about the history of GPA and express gratitude to those who have given so much to make the GPA dream a reality.
---
Here is a look back at the past 10 years at Gompers Preparatory Academy
In 2005 Gompers Charter Middle School (GCMS) opened its doors. It was a new chapter Gompers history as students entered through the Gates of Wisdom in uniforms, greeted with a handshake and a smile – which would become the traditional greeting at Gompers for anyone who stepped on campus, even 10 years later.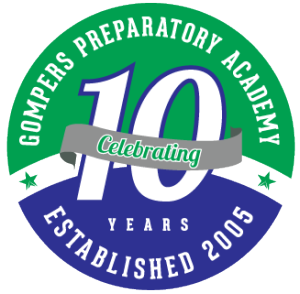 The journey did not start there, though. A lot of hard work went into getting the doors of GCMS to open in 2005.
2004
In 2004, Maryam Saadati, a former student of Gompers Secondary school, addressed the San Diego Board of Education to fight for the approval of the charter for Gompers Charter Middle School. There she spoke words that would silence the arguments and make everyone realize the importance of the community movement to make Gompers a charter school, "is it wrong for us to want good things?"  Thanks to her courageous efforts along with countless others, the charter for GCMS was approved.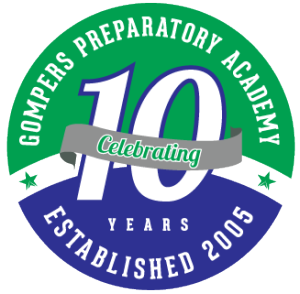 2005
After Gompers charter was approved, a hopeful community set out to transform the school before it reopened its doors in Fall of 2005. Here is a look inside that transformative summer where hopes and dreams met hard work to create the seed for something special to grow.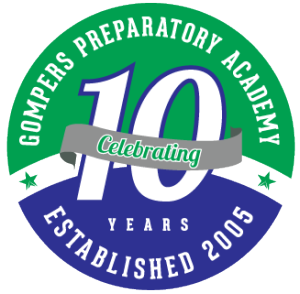 [RoyalSlider Error] Flickr Responded: "Photoset not found"
Gompers Charter Middle School opening day attracted national news and many important figures including then Governor of California Arnold Schwarzenegger.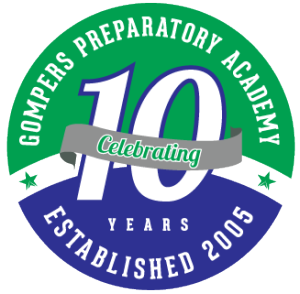 2006
Then, with the doors finally opened, students, staff, and community filed through the Gates of Wisdom to launch Gompers Charter Middle School. Seven months later, 10 News took a look inside the school. What did they find? As one reporter states, GCMS "has it going on!"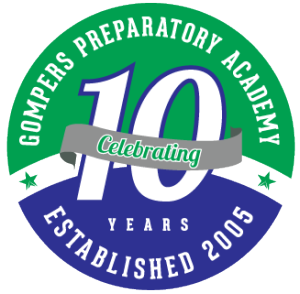 2007
All of the success of GCMS was not without some struggle. Here, Jim Lehrer takes a deeper look at some of the difficulties that charter schools face.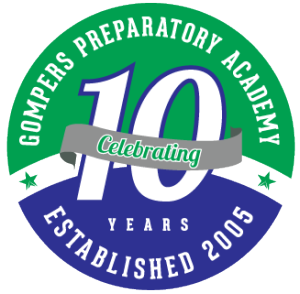 Out of all of those struggles came the emergence of something great. Here, Fox News visited GCMS to observe some of the great changes that happened in just a years time. From improved test scores to teacher retention, GCMS was a different place.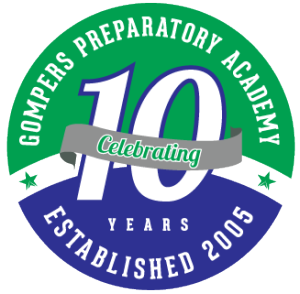 2009
Flash forward two years to Spring 2009, when GCMS was on the verge of becoming GPA, Gompers Preparatory Academy, a place which would house grades 6-12. KUSI visited GCMS to get an update on campus developments, visit Director Riveroll's Latin class, and talk with some of our amazing students. A special group of 6th graders even had a special treat ready!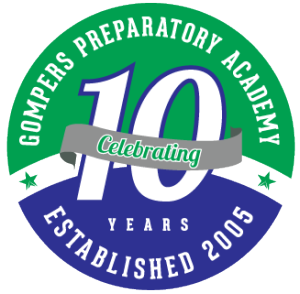 In Fall of 2009, Gompers Preparatory Academy opened its doors to grades 6-10. GPA was making quite the splash in our community, in our city, and beyond. That winter, GPA had a special visitor, then Mayor of San Diego, Jerry Sanders. During his visit, he took the time to commend GPA students for "choosing to work harder,' and creating a "generational change."
Here are his inspirational words as he addressed the GPA student body.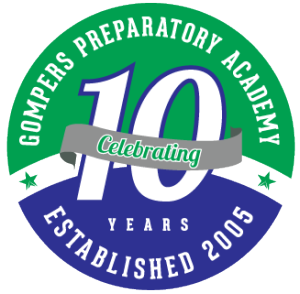 2011
Then came even more hard work as GPA grew its high school one grade level at a time.
By Fall 2011, GPA opened its doors to the first ever Senior class. Lets take a look at the great place GPA had become by the 2011-12 school year.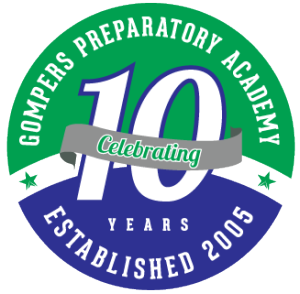 2012
June 2012, the time when all the hard work creating our high school at GPA paid off – our first graduating class. The ceremony drew a sold out crowd as we celebrated the success of the Class of 2012 at the Jacobs Community Center.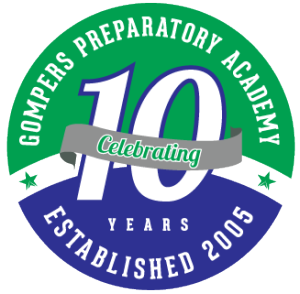 2013
The celebration of our first graduation was amazing, but it was not long before the hard work started up again. During the 2012-13 school year, the Union Tribune visited GPA to see what changes were happening to make this place such a great place for students.
Lets take a look at GPA in 2013!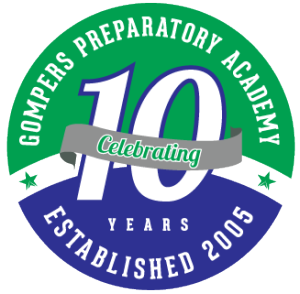 Pretty soon that special time of year was upon us again – Graduation 2013! Here are some of the highlights from that great event.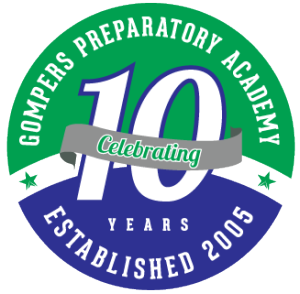 2014
As we moved into the 2013-14 school year, GPA was really finding its stride – and it was clearer than ever that our students are the leaders of tomorrow. Here is a promotional video that was created in 2014 to showcase our amazing students.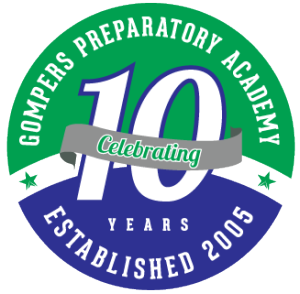 On April 23rd, 2014, ten students from Gompers Preparatory Academy who were admitted to UC San Diego (UCSD) were honored by the UCSD Chancellor and awarded the undergraduate Chancellor's Associates Scholarship. This scholarship covers the full cost of tuition for students while at UCSD. The chancellor's scholars along with their families, friends, and community members celebrated their hard work and accomplishments. Congratulations to our 2014 scholarship recipients!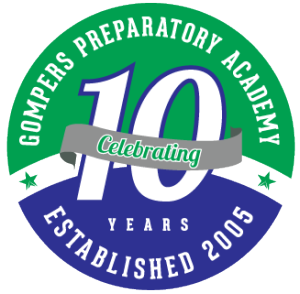 [RoyalSlider Error] Flickr Responded: "Photoset not found"
Then it was time for a 3-peat!! Graduation 2014 was upon us, and it was time to send our Eagles of 2014 off to college!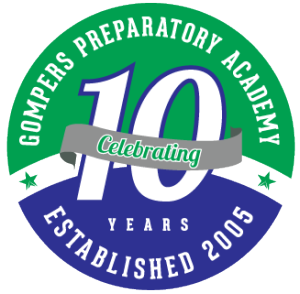 2015
Gompers Preparatory Academy welcomed a special guest this February, San Diego Mayor Kevin Faulconer! Mayor Faulconer was greeted by our amazing Senior Class of 2015, who welcomed him with a smile and firm handshake.  After watching a special performance by our own Jersey Boys, Mayor Faulconer took time to shake the hand of each of our seniors on his way to our Director's Conference Room. There he heard the story of GPA, watched GPA's historical videos, and spoke with our leadership team and board members.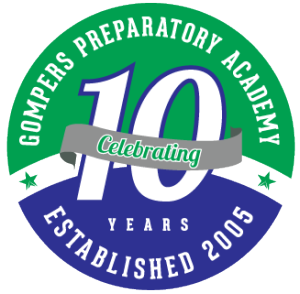 [RoyalSlider Error] Flickr Responded: "Photoset not found"
Graduation 2015 was so amazing, truly fitting for the Class of 2015! Relive the joy with the Highlight video here!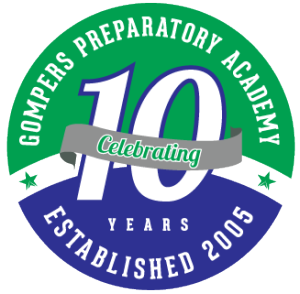 Now, here we are in 2015, 10 years later. Our hearts are filled with gratitude for those who have sacrificed so much to get us to where we are today. Everyday, students and staff walk onto campus reinvigorated and excited to work hard, learn, and grow.
Thank you to all of those who have been a part of 10 amazing years, from GCMS to GPA!