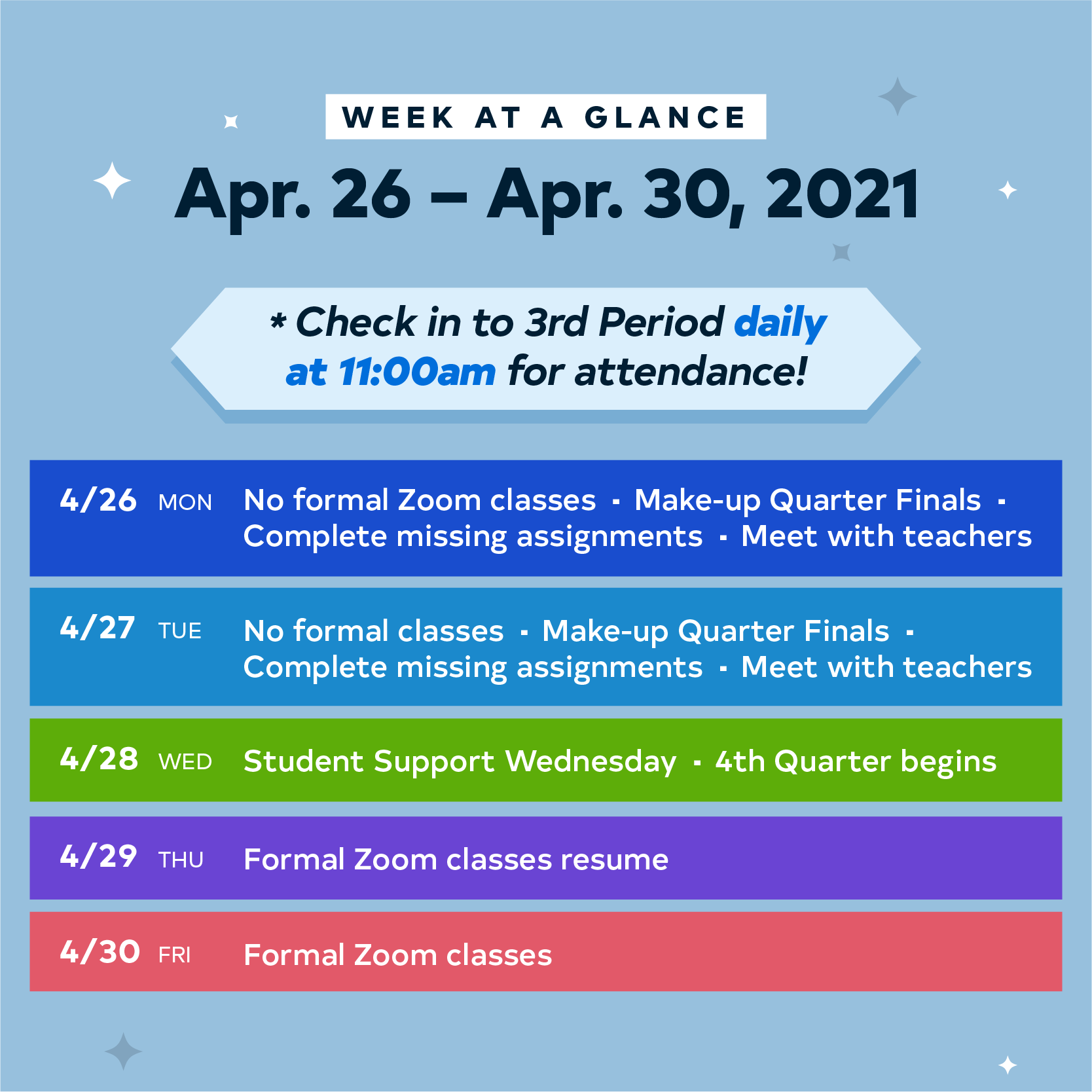 Dear GPA Parents,
As a reminder, Monday, Apr. 26 through Wednesday, Apr. 28 are Student Support days. Students will only attend their Period 3 class. Teachers will be holding tutoring meetings with students from Monday through Wednesday, all day (7:00–3:30), as an additional support to individual students. If your child's teacher schedules a meeting with your child, please ensure your child attends the meeting. If you would like to meet with your child's teacher, please reach out to your child's teacher to schedule a time. On behalf of everyone at GPA, congratulations on the completion of Quarter 3 of distance learning!
---
Estimados padres de GPA,
Como recordatorio, el lunes 26 de abril hasta el miércoles 28 de abril es la Semana de Apoyo para Estudiantes. Los estudiantes solo asistirán a su clase del período 3. Los maestros llevarán a cabo reuniones de tutoría con los estudiantes de lunes a miércoles, todo el día (7:00–3:30), como un apoyo adicional para los estudiantes individuales. Si el maestro de su hijo programa una reunión con su hijo, asegúrese de que su hijo asista a la reunión. Si desea reunirse con el maestro de su hijo, comuníquese con el maestro de su hijo para programar una hora. En nombre de todos en GPA, felicitaciones por la finalización del tercer trimestre de aprendizaje a distancia.