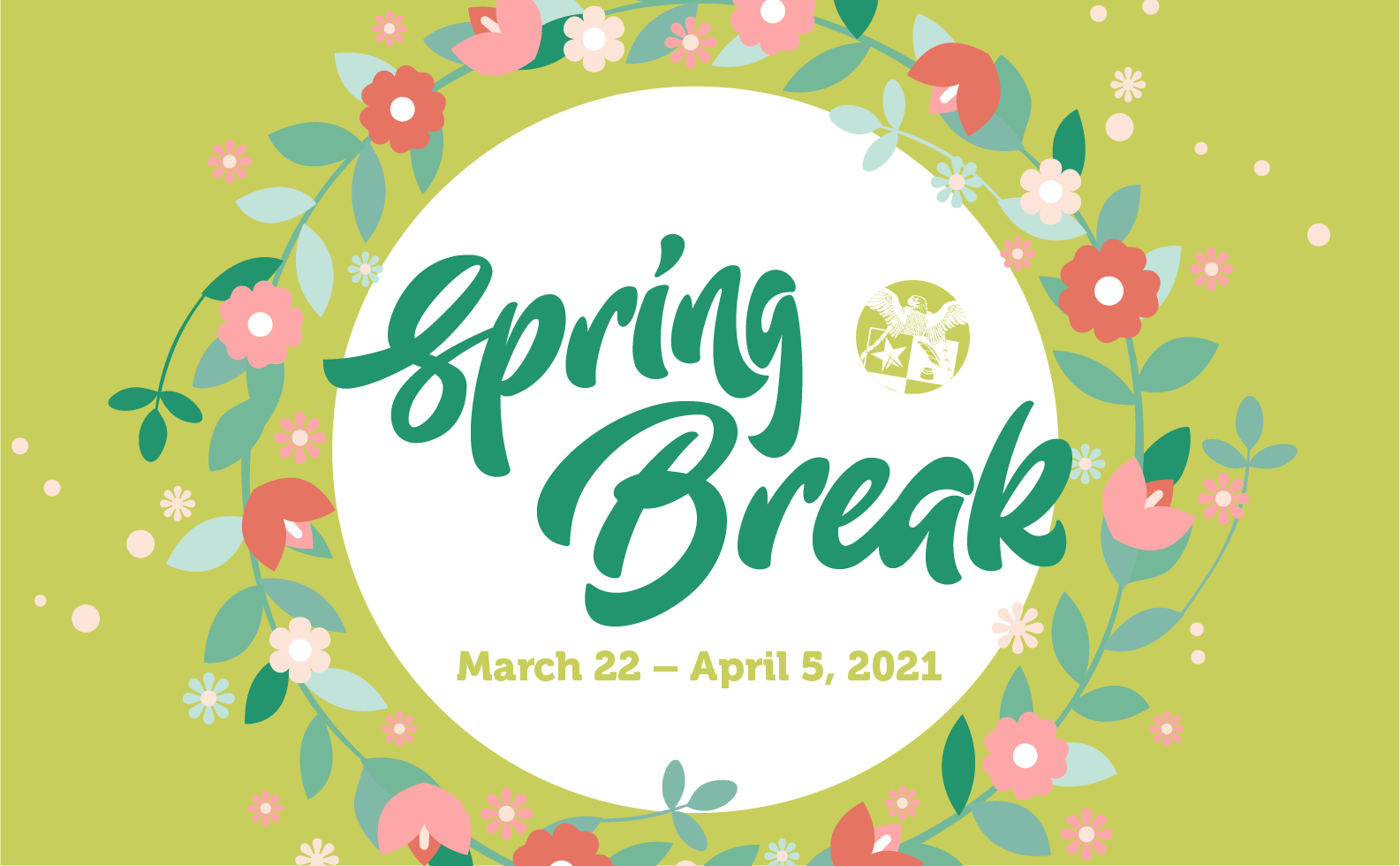 Greetings GPA Parents and Students,
There will be no formal spring intersession this year. Instead, spring break will be from March 22nd – April 5th. Zoom classes will resume Tuesday, April 6th, 2021.
Use this spring break to recharge for the work ahead. We need everyone well rested in body and mind in order to learn effectively.
Students are encouraged to spend their spring break engaged in the following activities:
Enjoying the break
Safely exercising daily
Completing missing assignments
Reading a book
Writing in your journal
Doing something that brings you JOY
Seniors researching and applying for college scholarships
Getting ahead in your Advanced Placement readings/studies
Organizing your files, notes, mind, Google docs, workspace
With such dedication, our staff may reach out to parents and students over the break to check in and offer academic support as needed. Don't be surprised if one of your teachers reaches out to you and wants to offer more support over the break.
We trust this spring break time will be warmly welcomed by parents and students alike, as we are all in this pandemic together. If you have any questions, please contact your child's teacher or a member of our leadership team.
Saludos padres y estudiantes de GPA,
Este año no habrá intercesión formal de primavera. En cambio, las vacaciones de primavera serán del 22 de marzo al 5 de abril. Las clases de Zoom se reanudarán el día martes 6 de abril de 2021.
Utilice estas vacaciones de primavera para recargar energías para el trabajo que tiene por delante. Necesitamos que todos estén bien descansados de mente y cuerpo para poder aprender con eficacia.
Se anima a los estudiantes a que pasen sus vacaciones de primavera participando en las siguientes actividades:
Disfrutar el descanso
Hacer ejercicio todos los días de forma segura
Completar asignaciones faltantes
Leer un libro
Escribir en tu diario
Hacer algo que te traiga ALEGRÍA
Estudiantes de 12vo grado, investigar y solicitar becas universitarias
Avanzar en sus lecturas / estudios de Colocación Avanzada (AP)
Organizar archivos, notas, mente, documentos de Google, espacio de trabajo
Con mucha dedicación, nuestro personal puede comunicarse con los padres y estudiantes durante las vacaciones para ofrecer apoyo académico según sea necesario. No se sorprenda si uno de sus profesores se comunica con usted para ofrecerle más apoyo durante las vacaciones.
Confiamos en que las vacaciones de primavera sean bien recibidas tanto por padres como por estudiantes, ya que todos estamos juntos en esta pandemia. Si tiene alguna pregunta, comuníquese con el maestro de su hijo o con un miembro de nuestro equipo de liderazgo.