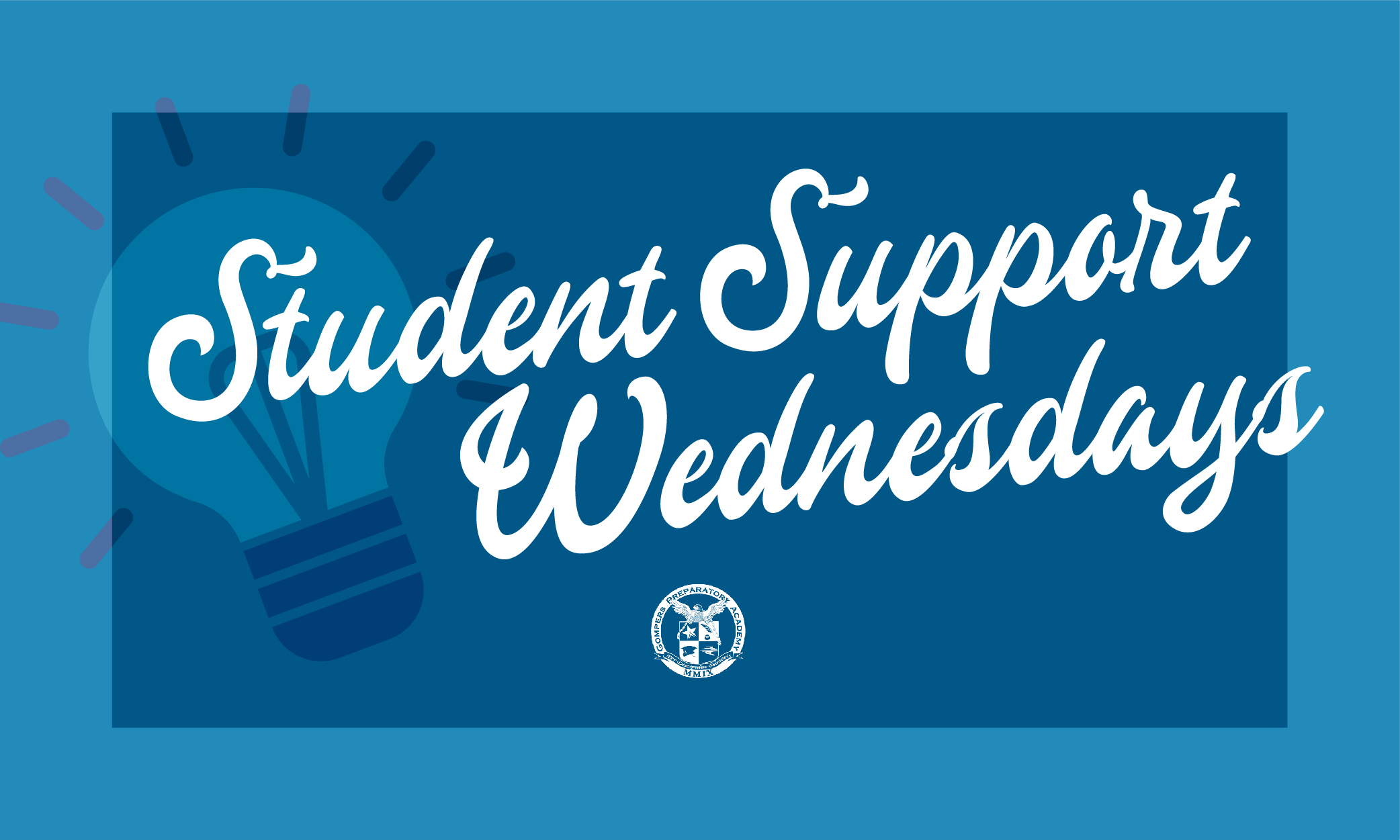 Dear GPA Family,
As an added support for Semester 2,  GPA will be implementing Student Support Wednesdays.  Wednesdays will be reserved for:
Mental health support for students and staff through the Counseling department
Extended opportunities for parent/teacher conferences
Special Education services and collaboration
IEP meetings
1-on-1 support for at-promise students with teachers and tutors
Extended office hours for students with teachers
Opportunities for students to catch up on assignments and reach mastery
Wingspan college appointments
Starting February 10th, there will be no formal zoom classes on Wednesdays.  Students will only attend their period 3 class each Wednesday for attendance purposes.  If your child's teacher schedules a meeting with your child on a Wednesday, please ensure your child attends the meeting. If you would like to meet with your child's teacher on a Wednesday, please reach out to your child's teacher to schedule a time. Please note that due to the addition of Student Support Wednesdays, every Monday will now be a B-Day.
---
Estimada familia de GPA: 
Como apoyo adicional para el 2do. Semestre, GPA implementará los miércoles de apoyo al estudiante. Los miércoles estarán reservados para:
Apoyo de salud mental

para estudiantes y personal a través del departamento de consejería 

Oportunidades extendidas para conferencias de

padres / maestros

 

Servicios de educación especial

y colaboración 

Reuniones de IEP 
Apoyo individualizado

para estudiantes con bajas calificaciones con profesores y tutores 

Horas de oficina extendidas

para estudiantes con maestros y tutores

Oportunidades para que los estudiantes se

pongan al día con las tareas

y dominen la clase

Citas con el area de

consejeria universitaria (Wingspan)
A partir del 10 de febrero, los miércoles no habrá clases formales de zoom. Los estudiantes sólo asistirán a su clase del período 3 cada miércoles por motivos de asistencia. Si el maestro de su hijo programa una reunión con su hijo para un miércoles, asegúrese de que su hijo asista a la reunión. Si desea reunirse con el maestro de su hijo un miércoles, comuníquese con el maestro de su hijo para programar una hora. Tenga en cuenta que debido a la incorporación de los miércoles de apoyo al estudiante, todos los lunes ahora será un día B.