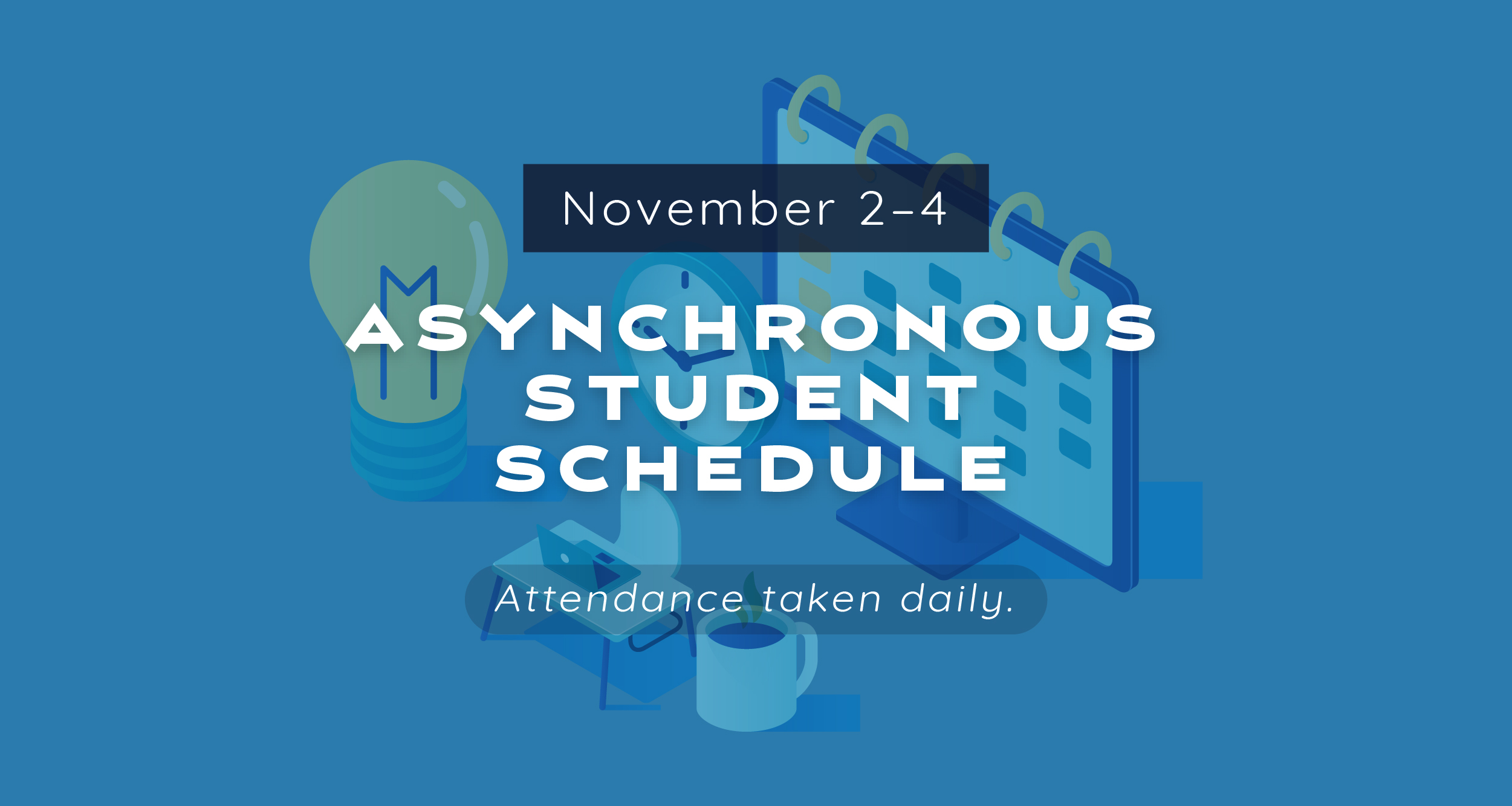 On Monday, Nov. 2nd, Tuesday, Nov. 3rd and Wednesday, Nov. 4th, GPA students will participate in asynchronous learning activities school-wide while staff engages in professional learning.
Students will need to check-in to P1 daily for attendance at 9:00am. There will be NO SYNCHRONOUS CLASSES for students on Monday, Nov. 2nd through Nov. 4th, Periods 2–5.
Your child will have asynchronous work assigned for their classes to complete during these days. Click on the buttons below to see the schedule for each day:
Curbside Pick-Up and Virtual Office Hours will be open on November 2nd and 3rd and CLOSED on Wednesday, November 4.
Students will resume virtual classes on Thursday, November 5 at 9:00am.
On behalf of everyone at GPA, congratulations to you parents and students on the completion of Quarter 1 of distance learning.
---
El lunes 2 de noviembre, martes 3 de noviembre y miércoles 4 de noviembre, los estudiantes de GPA participarán en actividades de aprendizaje asincrónico en toda la escuela mientras el personal participará en el aprendizaje profesional.
 Los estudiantes deberán ingresar diariamente al 1er periodo para la toma de asistencia a las 9:00 am. NO HABRÁ CLASES SINCRÓNICAS para los estudiantes del lunes 2 de noviembre al miércoles 4 de noviembre en los períodos 2-5.
A su hijo se le asignará para sus clases un trabajo asincrónico para completar durante estos días. Haga clic en los días a continuación:
La entrega de material/útiles y el horario de oficina virtual estará abierto el 2 y 3 de noviembre y CERRADO el miércoles 4 de noviembre.
Los estudiantes reanudarán las clases virtuales el jueves 5 de noviembre a las 9:00am.
En nombre del personal de GPA, felicidades a los padres y estudiantes por completar el primer trimestre de aprendizaje a distancia.