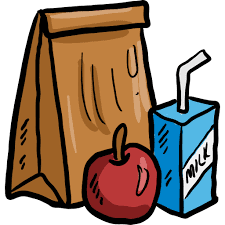 Dear GPA Parents,
San Diego Unified School District is adjusting their "grab and go" food distribution sites, starting Tuesday, September 8.
Due to low demand at the GPA/MTM bus turnaround, this location will close until further notice. School meal pickup locations near GPA that will remain open are: Chollas Mead, Horton, Johnson, Knox, Porter North, and Webster.
For a complete list and map of meal pickup locations throughout San Diego, please visit
their website
.
---
Estimados padres de GPA,
El Distrito Escolar Unificado de San Diego está ajustando sus sitios de distribución de alimentos "toma para llevar" a partir del martes 8 de septiembre.
Debido a la baja demanda en la parada del autobús  que se encuentra entre GPA / MTM, esta ubicación estará cerrada hasta nuevo aviso. Los lugares para recoger comidas escolares cerca de GPA que permanecerán abiertos son: Chollas Mead, Horton, Johnson, Knox, Porter North y Webster.
Para obtener una lista completa y un mapa de los lugares para recoger comida en San Diego, por favor visite
su sitio web
.