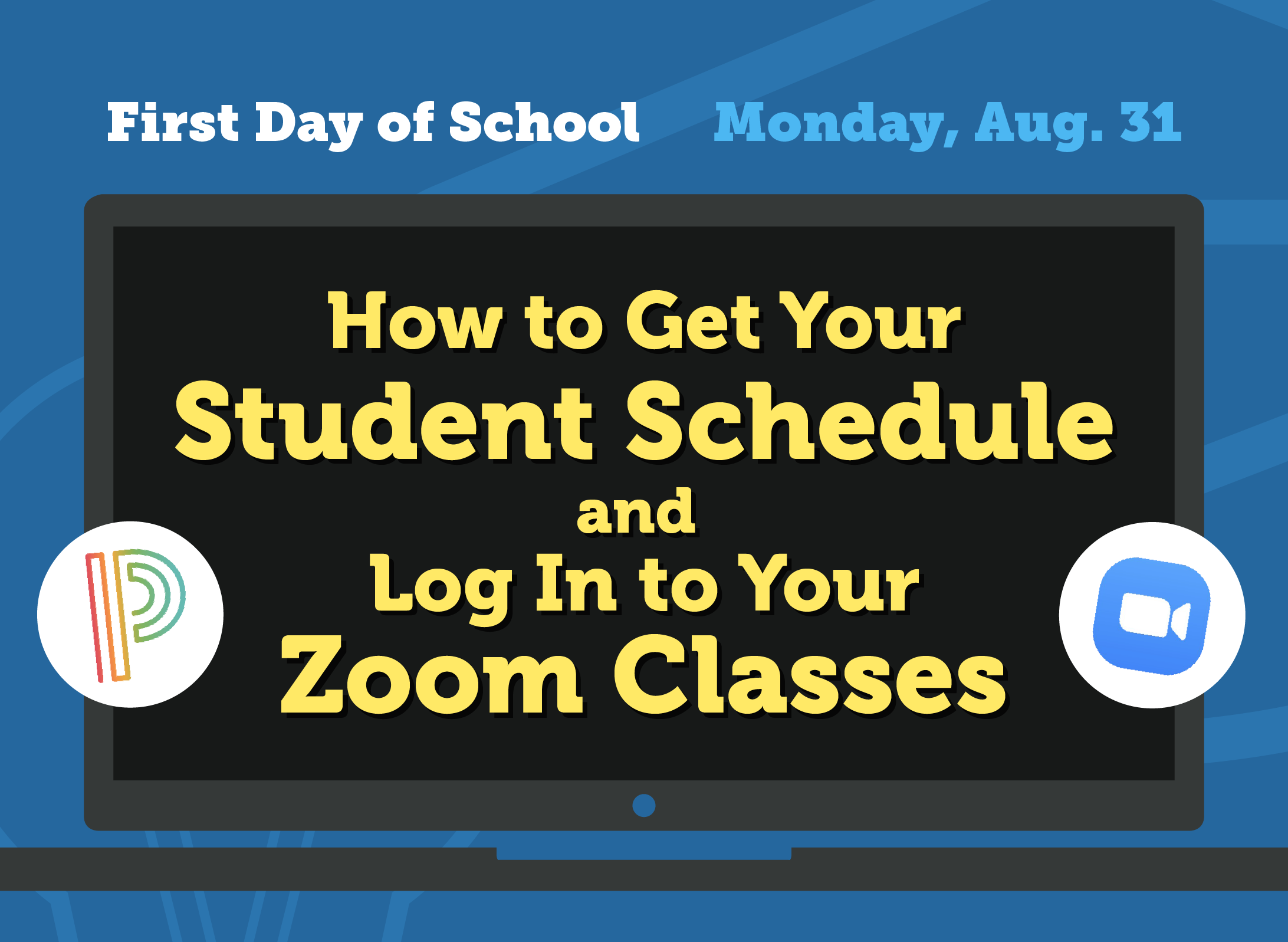 Greetings Eagles!
To prepare you for your first day of distance learning on August 31st, we have simplified the process of finding your student schedule and logging into your Zoom classes! Just follow these easy steps below.
On August 26, 2020, student and parent PowerSchool information was mailed to your homes. Once received, please set up your account in the student and parent portals. Log on to gompersprep.org/powerschool for more info.
On August 28, 2020, student schedules will be available to view through the PowerSchool portals. Please login to see your class schedule.
On Monday, August 31st at 7:00am, you will be able to access your classes through Google Sites by following the next steps. Log on to gompersprep.org and click on the Distance Learning Portal button.
Click on Find My Teacher, then find and select your teacher's name from the list to access their Google Site.
Get your Google Classroom codes to join your Google Classrooms. All the Zoom login information will be in your Google Classroom.
Enjoy!
---
¡Saludos Águilas!
Este es un anuncio importante sobre cómo obtener el horario de clases de su estudiante de PowerSchool e iniciar sesión en el primer día de clases el lunes 31 de agosto.
El 26 de agosto de 2020 se envió por correo a sus hogares información para estudiantes y padres sobre PowerSchool. Una vez recibido, por favor configuren su cuenta en los portales de estudiantes y padres. Pueden encontrar información adicional en gompersprep.org/powerschool.
El 28 de agosto los horarios de clases de los estudiantes estarán disponibles a través del portal de PowerSchool. Favor de iniciar la sesión para ver tu horario de clases.
El lunes 31 de agosto a las 7:00 a. m. Podrás acceder a tus clases a través de Google Sites siguiendo los pasos a continuación. Ir a la pagina gompersprep.org y selecciona Distance Learning Portal.
Selecciona Find My Teacher para localizar los sitios de Google de tus profesores.
Obten tus códigos de inicio de sesión de Google Classroom. Únete a las aulas de Google. La información de inicio de sesión de Zoom estará en las aulas de Google Classrooms.
¡Disfruta!