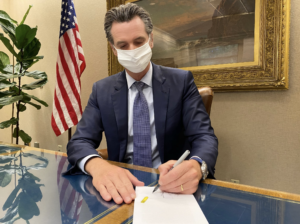 BREAKING NEWS FOR GPA
LAYOFF NOTICES FOR STAFF WILL BE RESCINDED
GPA will always be committed to our community.  Since its founding in 2005, every decision, no matter how difficult or unpopular, has been made with students first.  We know our community is going through trauma due to the events of our world brought upon by COVID-19. 
The global pandemic that we are facing has impacted everyone in our organization in one way or another.  We were devastated by the impact COVID-19 has played on our economy and how it will continue to negatively impact our budget in future years.  
Based on the data and information coming from the state since the pandemic hit in early March, GPA sent layoff notices on June 1, 2020 to members of our staff in order to meet the financial circumstances caused by the state's devastating budget crisis. This was an extremely difficult decision for many reasons, and the decision was based solely on the budgetary situation we were facing at that time.
However, on June 29, 2020, an incredible and unexpected budget reversal happened.  Governor Gavin Newsom signed the 2020 Budget Act. The Budget takes a combination of steps to offset the more than $10 billion in revenue loss to K-14 schools caused by the COVID-19 recession to provide K-14 schools the resources needed to safely reopen.  In addition, California will use 2019-2020 Average Daily Attendance to determine next year's average and offset concerns with declining enrollment. This was welcomed news for everyone at GPA! 
Although we are in a health crisis as well as an education crisis, thankfully the Governor has mitigated some of the budget crisis we were anticipating.  Although there will be tough days ahead and more tough decisions will need to be made, we are hopeful that this new act of legislation from the State will help our school for the immediate upcoming year.  
GPA is grateful to our state for approving funding for public education during this crisis that will now allow us to rescind all 38 layoff notices. We are pleased to report those staff members directly affected by the layoffs have already been notified. 
We know this is still a difficult time.  We know challenges will still continue.  We hope you are staying safe and healthy as this pandemic continues to impact all of us.  Thank you for your continued support.
---
NUEVAS NOTICIAS PARA GPA
NOTIFICACIONES DE DESPIDO PARA EL PERSONAL SERÁN RESCINDIDAS
GPA siempre estará comprometido con nuestra comunidad. Desde su fundación en 2005, cada decisión, sin importar cuán difícil o poco comunes, se ha tomado con los estudiantes primero. Sabemos que nuestra comunidad está pasando por un trauma debido a los eventos de nuestro mundo provocados por COVID-19.
La pandemia mundial que enfrentamos ha impactado a todos en nuestra organización de una forma u otra. Estábamos devastados por el impacto que COVID-19 ha jugado en nuestra economía y cómo continuará impactando negativamente nuestro presupuesto en los próximos años.  
Con base en los datos e información provenientes del estado desde la pandemia a principios de marzo, GPA envió avisos de despido el 1 de junio de 2020 a miembros de nuestro personal para cumplir con las circunstancias financieras causadas por la devastadora crisis presupuestaria del estado. Esta fue una decisión extremadamente difícil por muchas razones, y la decisión se basó únicamente en la situación presupuestaria que estábamos enfrentando en ese momento.
Sin embargo, el 29 de junio de 2020, ocurrió una reversión presupuestaria increíble e inesperada. El gobernador Gavin Newsom firmó la Ley de Presupuesto 2020. El Presupuesto toma una combinación de pasos para compensar la pérdida de ingresos de más de $10 billones a las escuelas K-14 causada por la recesión COVID-19 para proporcionar a las escuelas K-14 los recursos necesarios para reabrir de manera segura. Además, California utilizará la asistencia diaria promedio 2019-2020 para determinar el promedio del próximo año y compensar las preocupaciones con la disminución de la inscripción. ¡Esta fue una buena noticia para todos en GPA!
Aunque estamos en una crisis de salud así como en una crisis educativa, afortunadamente el Gobernador ha mitigado parte de la crisis presupuestaria que estábamos anticipando. Aunque habrá días difíciles por delante y habrá que tomar decisiones más difíciles, esperamos que este nuevo acto de legislación del Estado ayude a nuestra escuela para el próximo año inmediato. 
GPA agradece a nuestro estado por aprobar fondos para la educación pública durante esta crisis que ahora nos permitirá rescindir los 38 avisos de despido. Nos complace informar que los miembros del personal directamente afectados por los despidos ya han sido notificados.
Sabemos que todavía es un momento difícil. Sabemos que los desafíos continuarán. Esperamos que se mantenga seguro y saludable, ya que esta pandemia nos sigue afectando a todos. Gracias por su continuo apoyo.