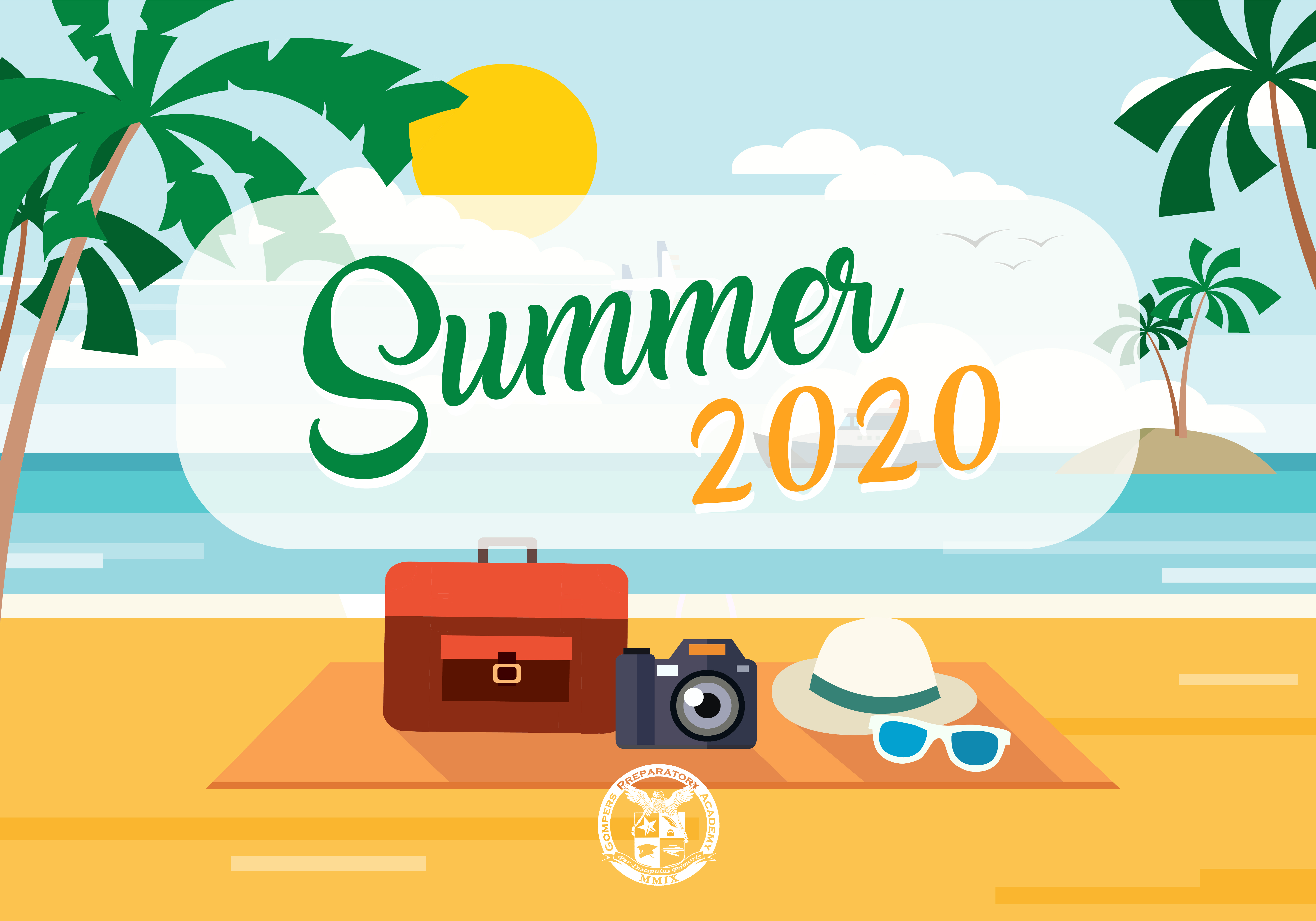 Congrats Eagles, you did it! You've made it to the end of the semester! 
Once again, congratulations to GPA's Class of 2020! We wish you all well for your college career ahead.
Although we are not holding on-campus classes or camps this summer due to ongoing safety concerns, we encourage all students to continue their learning over the summer. Here is a list of links to excellent resources for students and parents.
Enrichment Learning Ideas/Links for Summer:
The links below include more ideas and programs to support you and your student's ongoing enrichment learning.
All Subjects
 

KHAN Academy

Platform provides K-12 students with

structured daily schedules for learning in all grade levels

, tutorials and practice problems for mathematics, grammar, history, and arts.

Parents will need to create a username and password.

All subject matter is organized for use in the form of high quality videos that are pulled from all subject areas.

Learn Zillion and EL Education

Variety of online, interactive, and hands-on activities for grades K-12 students for math, reading, and writing.

IXL – Daily Skills Exercises

Using the free version, grades K-12 students have access to daily skills practice for math, reading, writing, science, and history. There is also Spanish practice!

Ed.Ted Lessons

Ted talk lessons and videos made for students that are in all different subject areas and highly engaging.

Wide Open School

They have partnered with learning organizations to encourage student educational support throughout this time.
Math
ELA
Science
 

Cal Academy – Interactives

Using media tools like video, games, and simulations, explore how our world works for grades K-12.

Coding – Scratch

Develop coding skills by learning Scratch. Access to different levels of coding.

Exploratorium – Science Snacks

Hands-on activities that one can do from home, using supplies often found in the kitchen, while exploring the phenomena of our world for grades K-12.

Monterey Bay Aquarium – Student Learning

Using live cams, video field trips, and simulations, k-12 students dig into ocean ecosystems and develop an understanding of what their role is to protect it.

NASA – Student Tools

Participate in a flight simulation or ask questions from what the world looks like from the space station for grades 4-12.

National Oceanic Atmospheric Administration – NOAA – Kid Learning

Using digital media, data sets, and podcasts, explore the oceans that NOAA researches and preserves.

MIT Science Videos 
Discovery Education

Engage with a variety of resources centered around STEM teaching and learning

Bozeman Science

YouTube science tutorials in a variety of topics taught by National Teacher of the Year finalist
History
 

Smithsonian – Learning Lab

Using digital media, investigate artifacts around history, science, peoples of today and past, and much more. Best for grades 3-12.

California State Parks

Plan the next vacation by learning about California State Parks. Supports science and history standards for grades 2-12.
Computers
Art
Musical Production:
Digital Animation
ENS:
Mind and Body Calendars
Elementary English/Spanish
Movement and mindfulness videos created by child development experts.
Yoga, mindfulness and relaxation designed specially for kids, used in schools and homes all over the world.
Coach Calhoun leads each five-minute video, which is designed to help refresh your students' minds through a controlled exercise break.
  Additional Links by Grade Levels:
:Need access but can't rely on internet connection? KPBS is offering learning through TV – check out this link to access more information – KPBS Instructional Supports
---
Felicidades Aguilas, ¡lo lograron! ¡Han llegado al final del semestre!
Una vez más, ¡Felicidades a la Generación 2020 de GPA!  Les deseamos todo lo mejor en su carrera universitaria. 
Aunque no vamos a ofrecer cursos intensivos de verano o campamentos en el campus debido a problemas de seguridad, animamos a todos los estudiantes a continuar su aprendizaje durante el verano. Aquí hay una lista de enlaces a excelentes recursos para estudiantes y padres.
Ideas De Enriquecimiento para el aprendizaje/Enlaces para el verano:
Los enlaces a continuación incluyen más ideas y programas para apoyarlo a usted con el aprendizaje del enriquecimiento continuo de su estudiante.
Todas las materias
Matemáticas
NRich Maths

,

NZ Maths

Práctica de habilidades matemáticas K-12.

YouCubed – Recursos para Estudiantes

Desafío en la resolución de problemas y la perseverancia con estas actividades matemáticas. Algunos son numéricos, otros usan las artes, todos involucran el pensamiento crítico para los grados K-12.
Artes del Lenguaje Inglés
Ciencias
Historia
Smithsonian – Laboratorio de aprendizaje

Utilizando medios digitales, investigue artefactos en torno a la historia, la ciencia, los pueblos de hoy y del pasado, y mucho más. Mejor para los grados 3-12.

Parques Estatales de California

Planifique las próximas vacaciones aprendiendo sobre los parques estatales de California. Apoya los estándares de ciencia e historia para los grados 2-12.  
Computación
Artes
Produccion Musical:
Animacion Digital
Ciencia del Ejercicio y Nutrición (ENS):
Marzo Calendarios de Mente y Cuerpo
Primaria English/Spanish
Videos de movimiento y concentración creados por expertos en desarrollo infantil.
Yoga, concentración y relajación diseñados especialmente para niños, utilizados en escuelas y hogares de todo el mundo.
El entrenador Calhoun dirige cada video de cinco minutos, que está diseñado para ayudar a refrescar las mentes de sus estudiantes a través de un descanso controlado de ejercicio.
  Enlaces adicionales por grado:
:¿Necesita acceso pero no puede confiar en la conexión a Internet? KPBS ofrece aprendizaje a través de la televisión. Consulte este enlace para acceder a más información.- KPBS Instructional Supports