Gompers Preparatory Academy held its eighth Commencement ceremony, "Pure Imagination," on Friday, June 21st at the Joe & Vi Jacobs Center to proudly graduate the Class of 2019. Special thanks to Mr. Kenneth Mosley for adorning our Commencement ceremony with a beautiful vocal performance.
Congratulations, Class of 2019!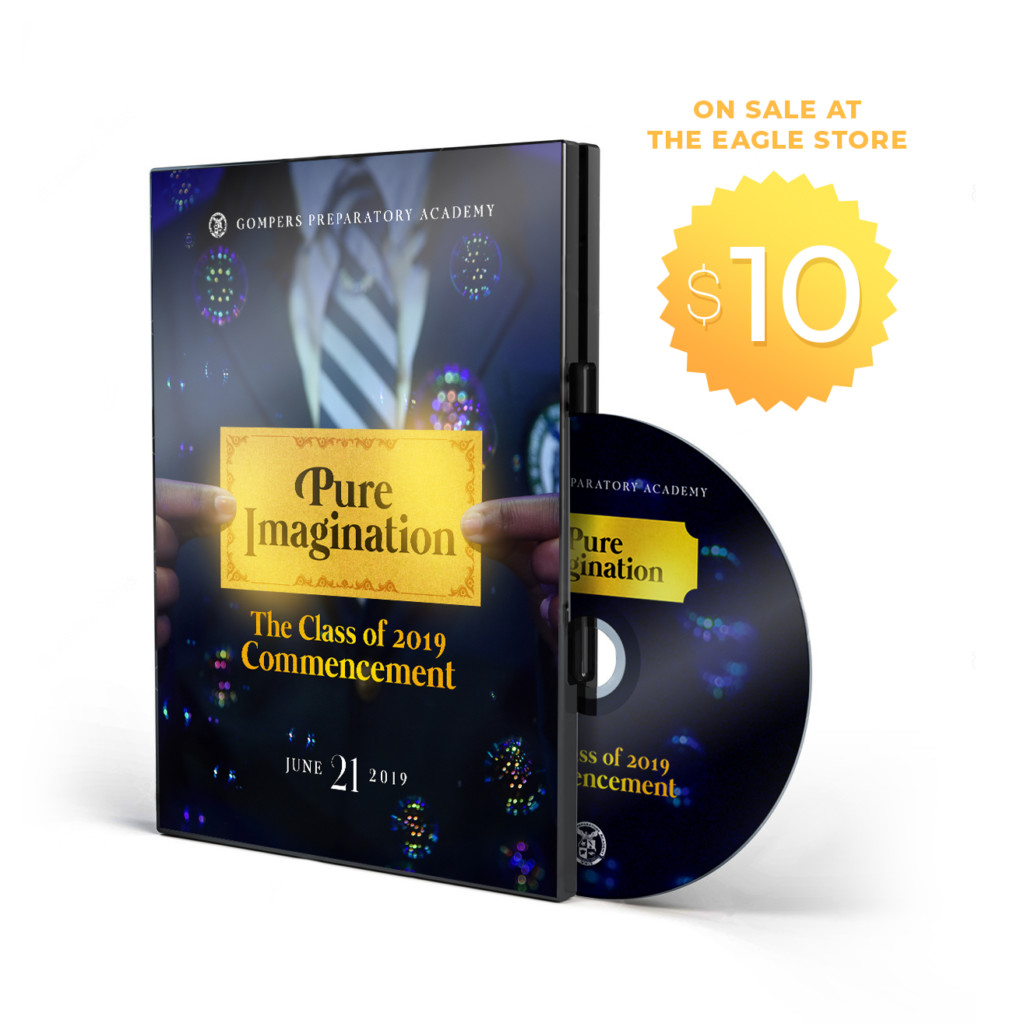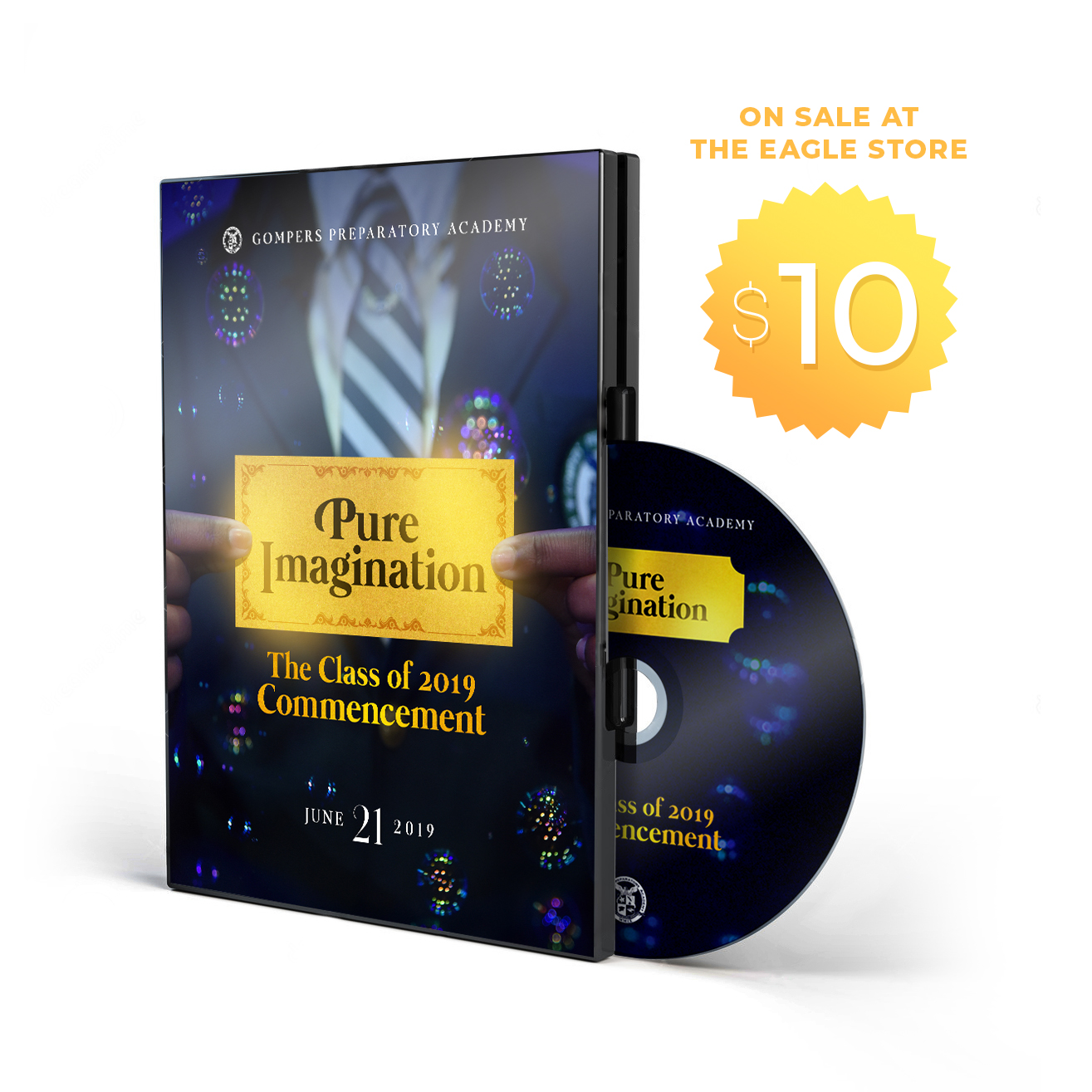 The Class of 2019 Commencement DVDs are available on sale now! This special souvenir is a must-have for all of our GPA family and community. Relive Pure Imagination from beginning to end, repeating each chapter to experience your favorite moments again!
DVDs are on sale at the Eagle Store for $10. The Eagle Store is open on weekdays from 8:00am to 3:00pm, so make sure to stop by and get your copy while supplies last!