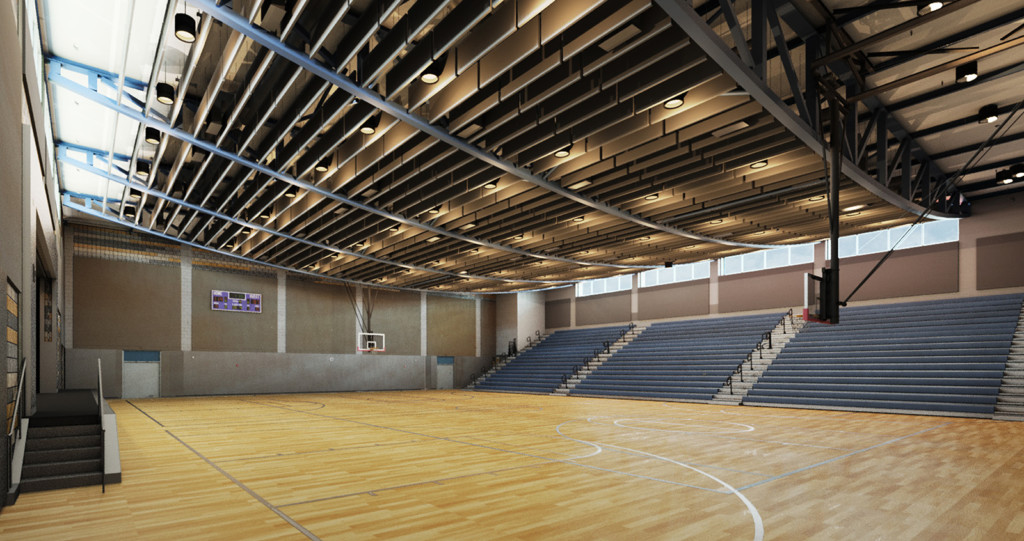 You may have noticed that we have some construction activity on the GPA campus this year — this is just the beginning of many exciting facilities improvements for our school! We recently completed the installation of air conditioning in all of our re-locatable classrooms (the "bungalows") and are currently installing air conditioning in all of our permanent buildings. We hope to have air conditioning in all classrooms and offices by Fall 2018!
The Department of the State Architect has approved architectural designs for our new athletics complex, including the gymnasium, dance studio, weight room, locker rooms, jogging track, and long jump pits. Our project will go out to bid in the coming weeks and we hope to start construction this summer. We are looking forward to having a home court for our basketball and volleyball teams and having state of the art facilities for Dance, Strength and Conditioning, and Exercise and Nutrition Sciences classes!
Also on the horizon is our new multi-story classroom building that will eventually replace all of our bungalow classrooms. Architects will begin the next phase of design development this summer.
To view more of the architectural renderings of our future GPA, click here!
If you have any questions about our construction projects, please contact our Chief Business Officer, Jenny Parsons, at jparsons@gomperscharter.org.