Parents and Students – please see below for the school schedule for the remainder of June.
There will be no school on Friday, June 23rd, as we will be having our Graduation ceremony. For the following week, there will be early dismissal on June 26 and June 29.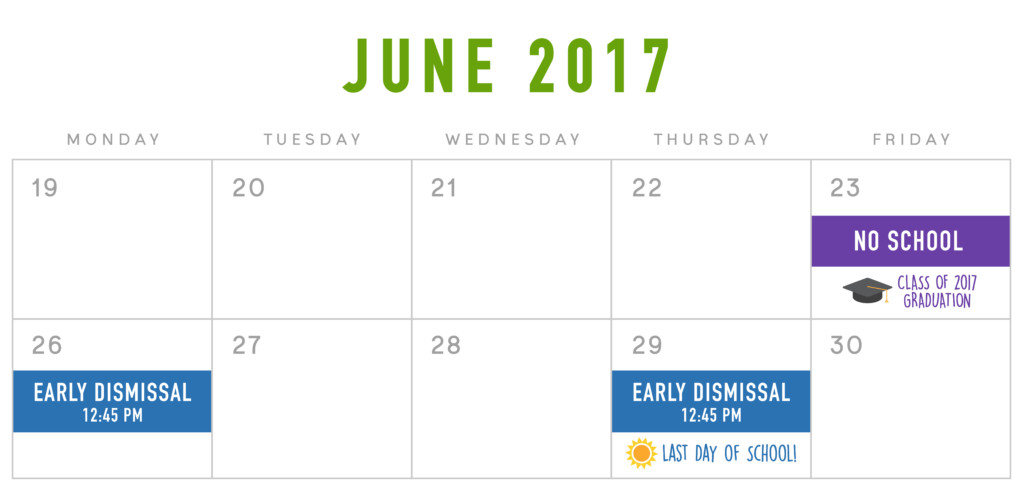 Summer is just around the corner, so finish strong, Eagles!