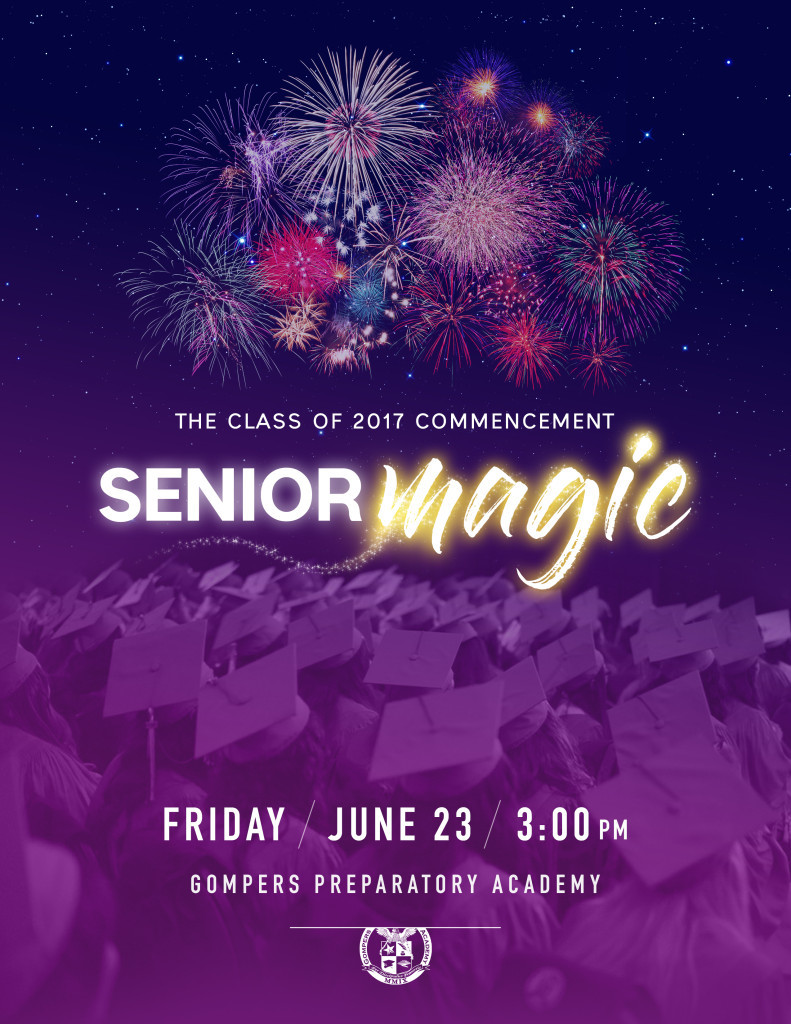 Gompers Preparatory Academy is very proud to announce the Commencement of the Class of 2017 at the Joe & Vi Jacobs Center! Members of the Class of 2017 have been given information regarding ticket sales as they are limited in number. Please see your Senior student for more information.
Our special Commencement ceremony will be broadcasted live on both our YouTube channel and Instagram Live (@gompersprep)! The live streams will begin tomorrow, Friday, June 23rd at 3:00pm. Click the link below to access the YouTube Live Stream:

Be sure to refresh the web page in case the live stream freezes or stops working.