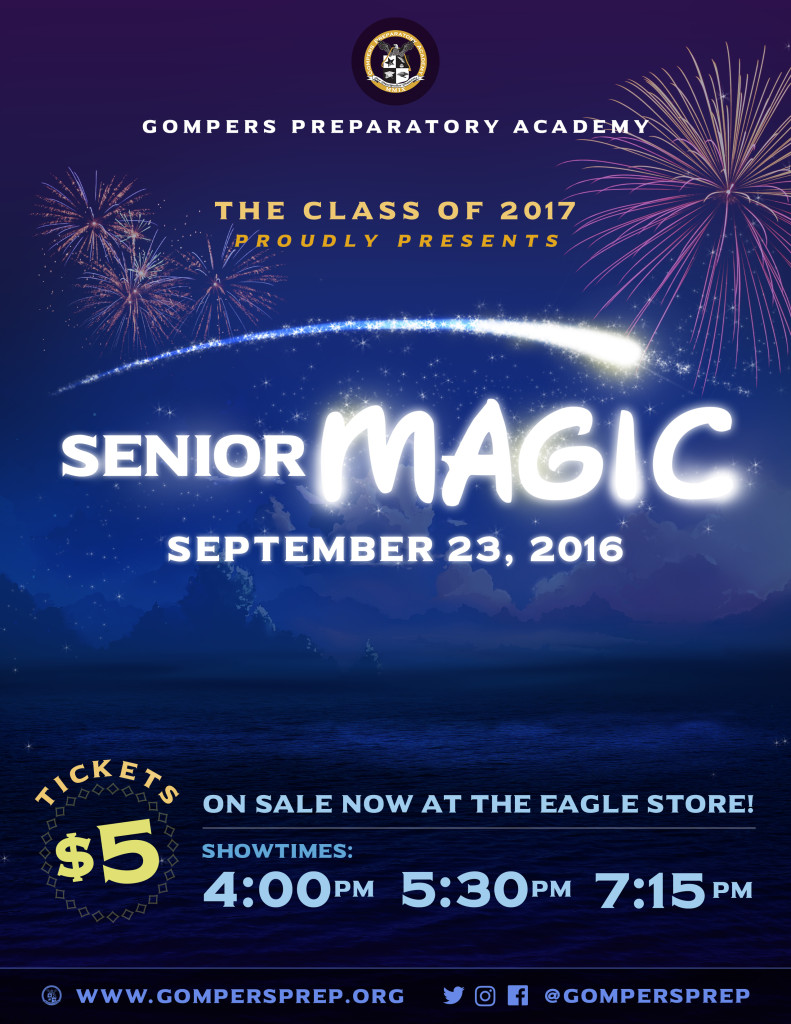 The Class of 2017 is bringing the MAGIC to Gompers Prep!
Join us Friday, September 23
at 4:00, 5:30 and 7:15 pm!
Enjoy our Open House Show experience with us – you don't want to miss out!!
A limited amount of tickets will be available at the Eagle Store for $5 each.
So hurry and purchase your tickets to SENIOR MAGIC!
Get to know our fantastic cast and visit our Senior Magic page here!!