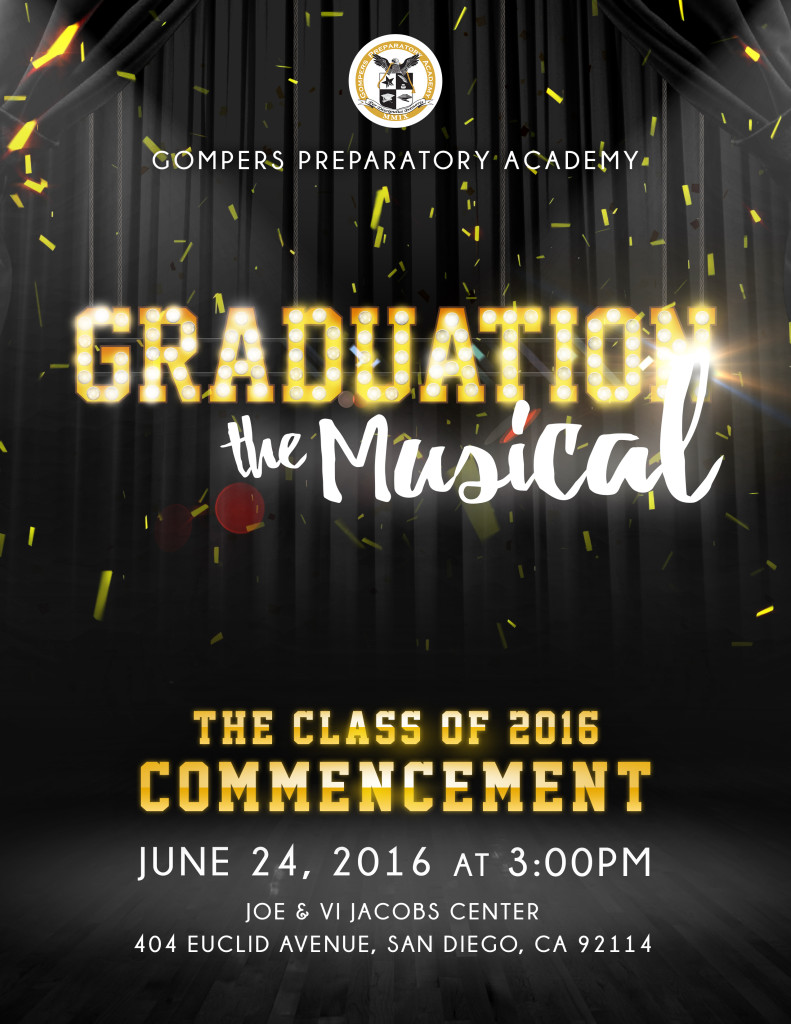 Gompers Preparatory Academy is very proud to announce the Commencement of the Class of 2016 at the Joe & Vi Jacobs Center!
The GPA Family will celebrate our 5th graduating senior class with breaking records! 109 out of 123 have been accepted to a 4-year university. 46 students have been accepted to UCSD on a full scholarship. ALL 123 seniors will graduate this Friday!
Seniors, it has been such an honor watching you grow throughout the years you have been with us at GPA. From Eaglets to Eagles, your hard work and dedication has paid off. Your time has come and you earned it! Congratulations!
You can watch the graduation show with our public LIVE stream! The live stream will be available here on our website at 2:00 PM PST. The show will start at 3:00 PM PST. Be sure to refresh the page if the live stream stops working.