[RoyalSlider Error] Flickr Responded: "Photoset not found"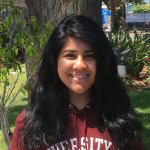 Isabel Garcia
Isabel Garcia is a senior student-athlete at GPA who will be attending the Sixth College at UCSD in the fall. In her spare time she likes to volunteer at Horton elementary to work with the children on artwork and self-esteem boosting activities. She also spends a lot of her time drawing and creating pieces of art as well as boxing. She will be studying Studio Art next year; she hopes to become a successful comic artist and art teacher at Gompers Preparatory Academy one day.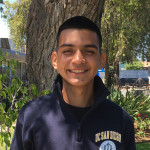 Roberto Mata
Roberto Mata is a senior at GPA and he will be attending UCSD as a Chancellor's  Associates Scholar in the fall, majoring in Economics. He is very passionate about math and lacrosse, and he wants to pursue those passions in his future.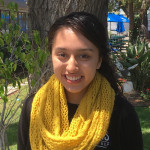 Tania Quintero
Tania Quintero is currently a senior at Gompers Preparatory Academy and has been accepted to UC San Diego as a Chancellor's Associates Scholar. At UCSD, Tania plans on majoring in Psychology. She has established an academic program at her church for students ages 3-5 that helps them to prepare for their first year at school. Tania wants to continue impacting the future of children at an early age because these are the most significant years of a child's life.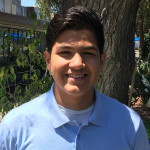 Brayan Flores
Brayan Flores is a senior student-athlete at Gompers Preparatory Academy.  In his time at GPA, he participated in varsity soccer and varsity cross country.  In his spare time, he likes to read, play soccer, and go out for a run.  He will be attending San Diego State University in the fall, and is hoping to major in Business and would like to become an accountant.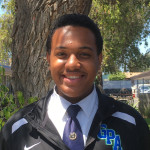 John Stewart
John Stewart is a the newly elected Key Club President for the 2016-2017 term, a student-athlete, and a leader in the Class of 2017. In his free time he works with Key Club and STAR/Pal to give back to his community. He hopes to attend UCSD, where he plans on majoring in Political Science with an emphasis on Public Law.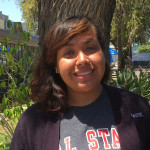 Sandra Solis
Sandra Solis is a Junior at GPA and will be graduating next year with the Class of 2017!  In her spare time Sandra likes to play soccer and spend time with her family and friends. Her senior goal is to graduate with all As. She would like to attend Stanford in the fall of 2017.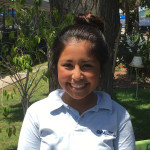 Marelyn Marentes
Marelyn Marentes is a sophomore at GPA and a student-athlete who will be graduating in 2018.  Marelyn enjoys volunteering at her church and is looking forward to attending UC Santa Barbara after high school. She is planning on earning her teaching credential and returning to San Diego as a teacher to help better her community.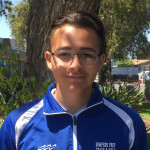 Angel Hernandez
Angel Hernandez is a student-athlete and Key Club Vice President for the 2016-2017 school year. He is very committed and responsible. He is always willing to help others and is determined to succeed in life. He is a hard worker and wants to go to Harvard University after graduating high school in 2019.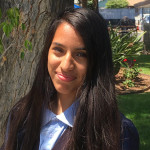 Perla Gil
Perla Gil is a member of the Class of 2019 and aspires to become a strong leader at GPA.  She is currently working to attend Stanford this summer with other high school students interested in leadership and politics.  She would like to attend Princeton University in the fall of 2019 and is planning on studying Politics and pursuing a career in law after graduating.