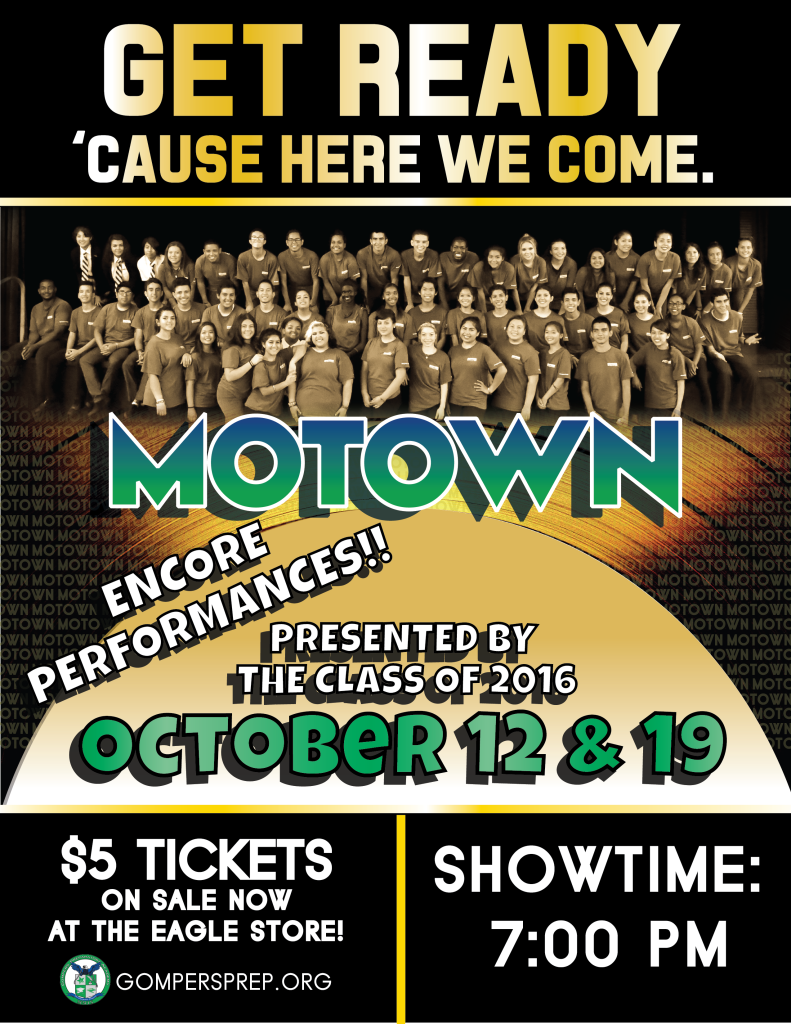 The Class of 2016 is excited to announce two encore performances of Motown Presented by the Class of 2016!
If you missed the amazing performances at Open House or if you want to experience the excitement again make sure to purchase your tickets at the Eagle Store TODAY!!!
Don't forget to check out our Motown Page to meet the cast & for more info!