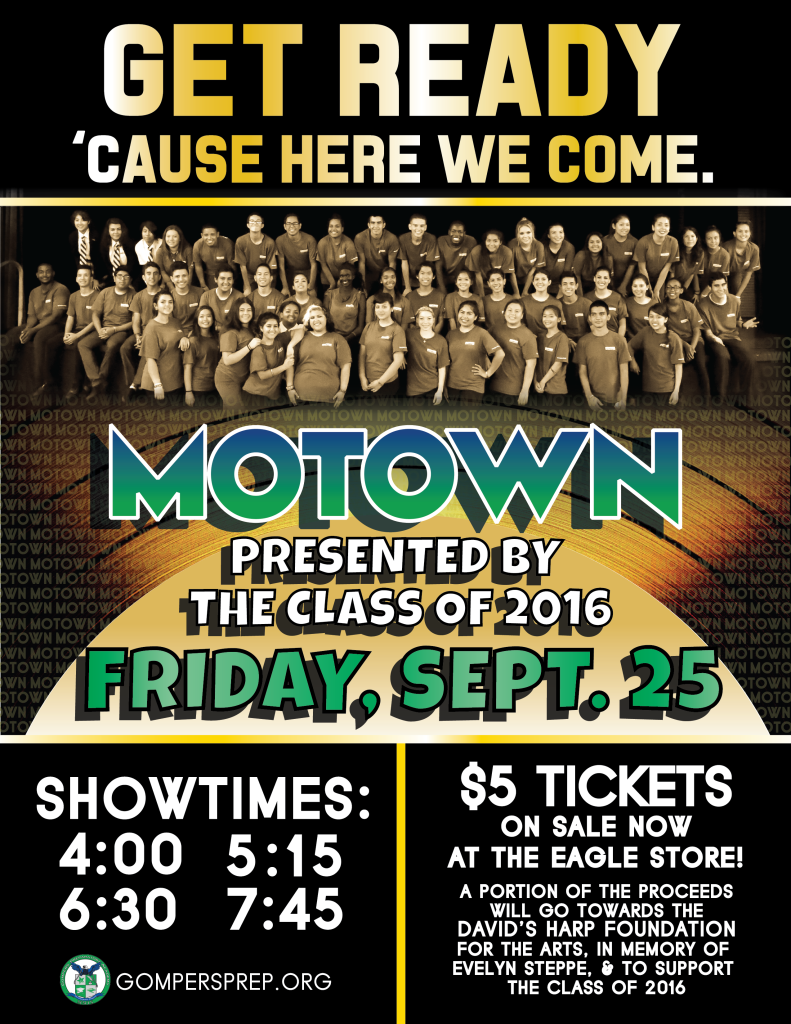 Get ready, Eagles! The Senior Class of 2016 has been putting in HARD WORK all summer toward our annual Open House show. This year's theme? Motown!
Come out on Friday, September 25 and jam to your favorite Motown classics with the Class of 2016. You don't want to miss out!! Tickets on sale NOW at the Eagle Store or online!
Don't forget to check out our Motown Page to meet the cast & for more info!
Be sure to visit The David's Harp Foundation website on http://davidsharpfoundation.org/