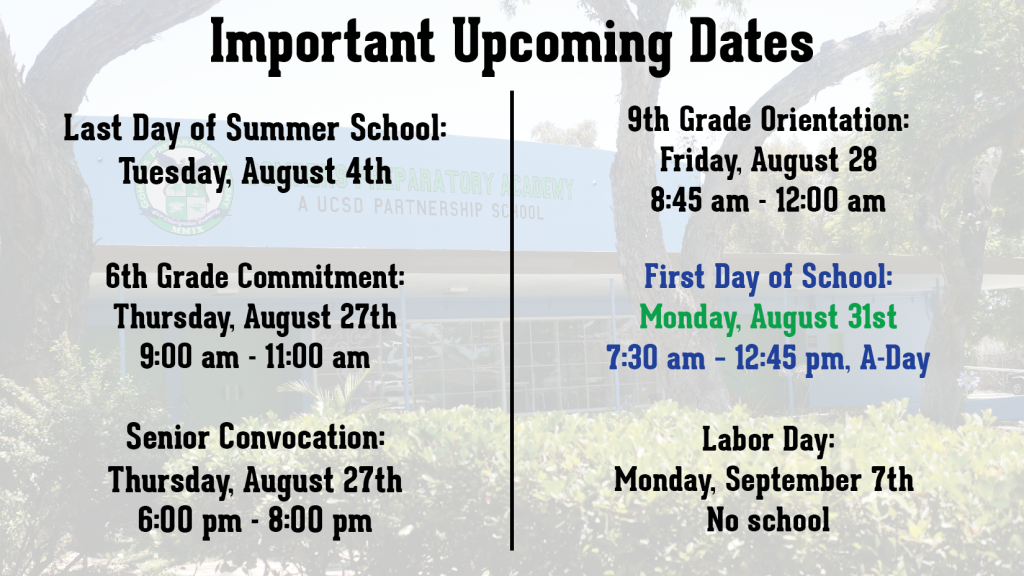 Attention Parents and Students! Summer is almost at an end and we are excited to start the new school year! Here are important upcoming dates, make sure to mark your calendar! 
Last Day of Summer School: Tuesday, August 4th
6th Grade Commitment: Thursday, August 27th, 9:00 am – 11:00 am
Senior Convocation: Thursday, August 27th, 6:00 pm – 8:00 pm, GPA Courtyard
9th Grade Orientation (Class of 2019): Friday, August 28, 8:45 am – 12:00 am
First Day of School: Monday, August 31st, 7:30 am – 12:45 pm, A-Day
Labor Day: Monday, September 7th – No School
Stay tuned to our GPA website for more info on upcoming campus events.