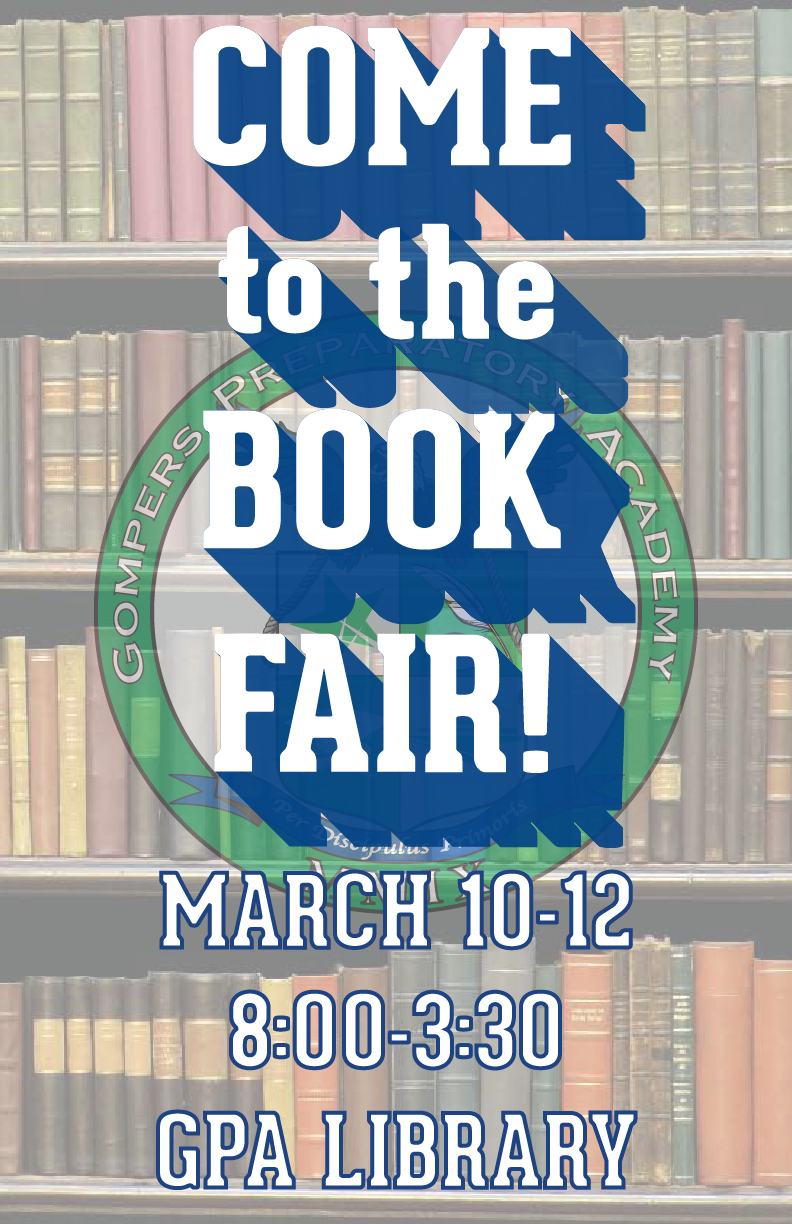 Exciting News!!!
The Scholastic Book Fair begins Tuesday, March 10th and runs through Thursday, March 12th in the GPA Library.
Hours are 8:00-3:30 all 3 days.
On Monday, March 9th, there is a preview for staff and teachers at 1:00.  Come for refreshments and the first look at new and familiar titles.
You'll see top series like  The Maze Runner, cookbooks, graphic novels, books about extraordinary heroes like Prisoner of Night and Fog, thrillers like Jungle of Bones, and the always popular Scholastic Book of World Records.
Students, teachers, staff, and families are welcome and encouraged to spend time at the Scholastic Book Fair.
Also remember you can make your purchases online here!
See you soon!