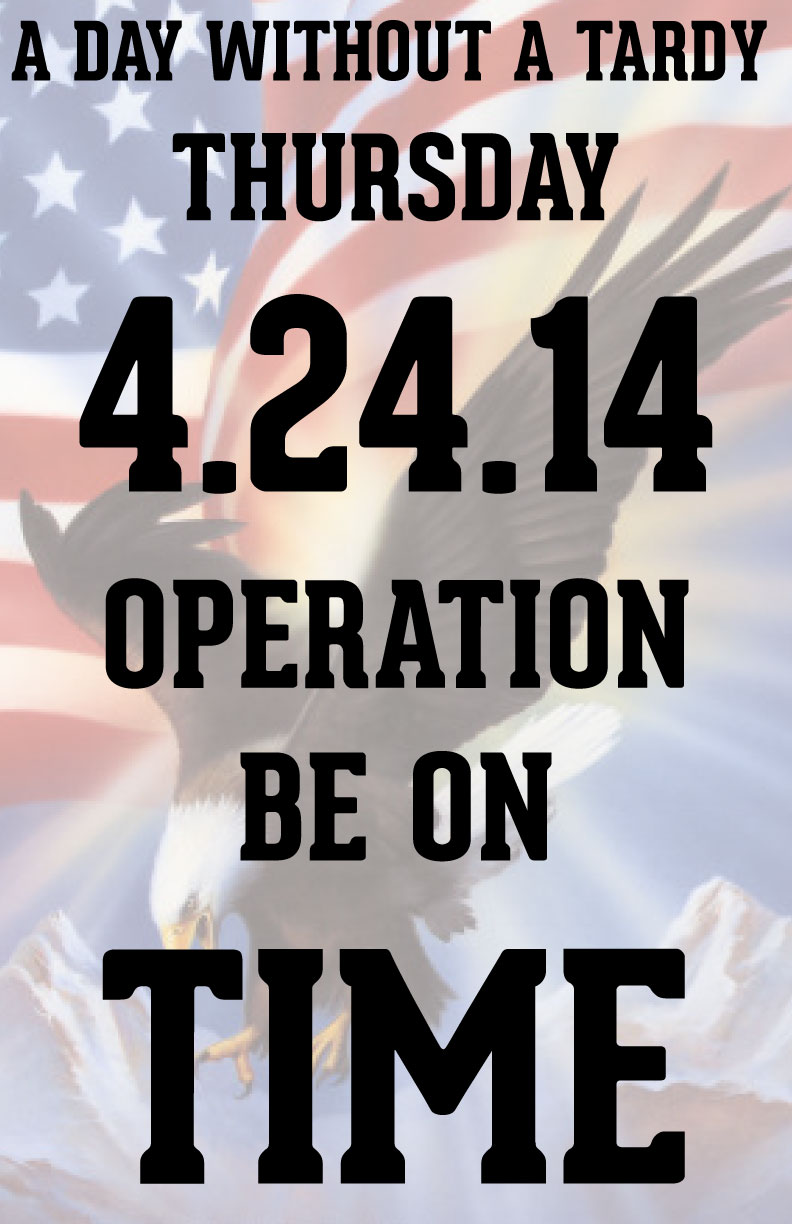 It's time for our 2nd annual
DAY WITHOUT A TARDY!
Thursday, April 24th, 2014
Part of preparing our students for success is teaching them good habits such as arriving to school and all classes on time everyday.  In order to encourage this we will have our second Day Without A Tardy campaign for the 2013-2014 school year.