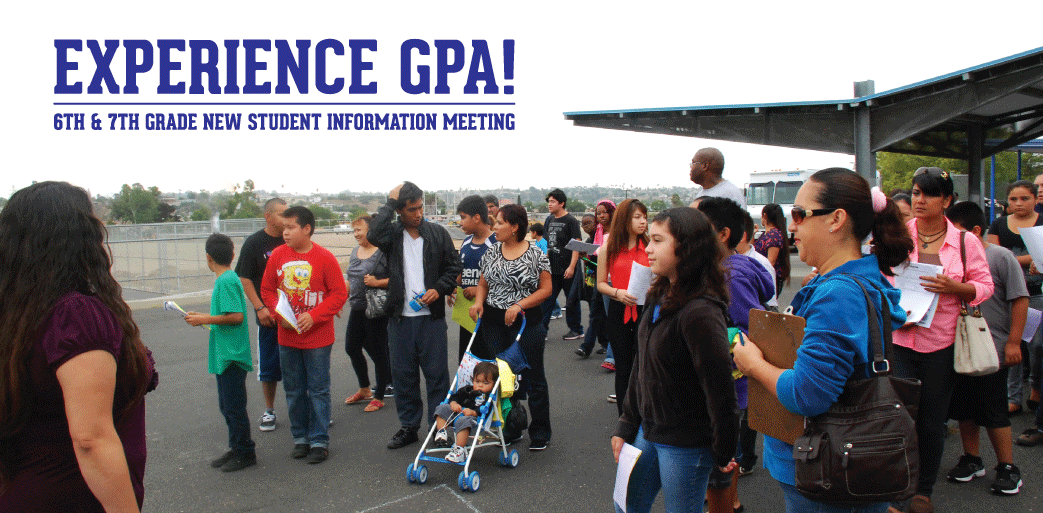 Come and Experience GPA!
Wednesday, April 9, 2014 at 5:00 PM
In the School Auditorium
Congratulations to the 6th and 7th grade students who have been invited to attend Gompers Preparatory Academy (GPA) for the 2014 – 2015 academic school year! This is exciting news for you and your family as your child is taking a stepping-stone closer to a college career. Here at GPA our staff does their absolute best to ensure each child is focused on academic achievement by engaging creatively in and out of the classroom and we are excited to begin working with your child.
During this meeting you will:
• Have the opportunity to meet some of GPA's staff
• Learn more about GPA's mission and culture
• Talk to student ambassadors about the wonderful things they are accomplishing at GPA
• Learn about Encore, our after school program for middle school students
• Schedule an enrollment appointment Again, congratulations to you and your student!
We cannot wait to see the class of 2021 soar!