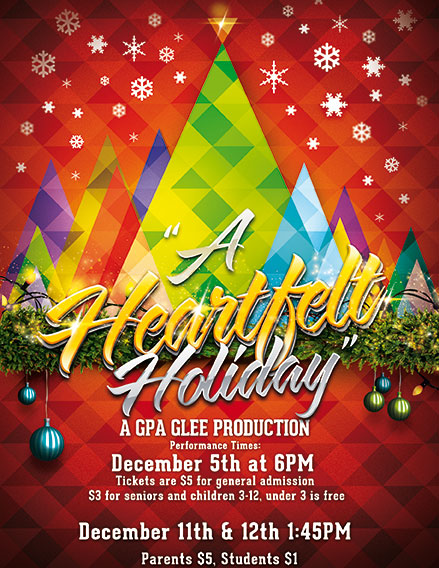 The GPA Glee Class is proud to announce their 2013 Show – "A Heartfelt Holiday." Show times include:
December 5th at 6:00pm
December 11th & 12th at 1:45pm.
Please see flyer for additional details.
The 2013 Glee Holiday Show will mark the 4th annual Holiday Show put on by the GPA Glee class. The show features sing and dance numbers of your favorite holiday classics. It's the can't miss show of the year!