Members
Cecil H. Steppe
Chairman, GPA Board of Directors
President & CEO of the San Diego Urban League
As of June 27, 2001, Cecil H.Steppe began serving as the President and CEO of the San Diego Urban League.
On June 29, 1999, Cecil retired from the County after serving for 35 years. He served as the Director of Community Initiatives, Health and Human Services Agency. As Director he was responsible for the administration of Project Heartbeat; the Commission on Children, Youth and Families; the Office of Violence and Injury Prevention; the Family Home Visiting Partnership; and the Faith Community Coordinator. Mr. Steppe served as Director of the Department of Social Services from April 1992 through December 1997. As Director, he was responsible for the administration of the largest department in the County, with a budget of more than $900 million and a staff of 3,800.
Between 1980 and 1992, Cecil H. Steppe served as Chief Probation Officer for the County of San Diego. At that time, the San Diego County Probation Department operated with a budget in excess of $40 million with a staff of 1,038 persons. It should be noted that the San Diego County Probation Department is the second largest in the state and the only department in the state, which operates the sentenced adult honor camp system, with a work furlough center component.
Before becoming the Chief Probation Officer he was involved with the Probation Department between 1966 and 1980. He has served as Director of Adult Institutions; Director, Camp West Fork, Adult Institutions; Chief Probation Officer's Representative on the Sheriff's Three Man Parole Board; Assistant Superintendent, Juvenile Hall; Director, Juvenile Intake; Supervising Probation Officer; Senior Probation Officer, Juvenile Intake Division; and Junior Probation Officer, Adult Services.
Mr. Steppe was tapped for the position in Social services at a time of turmoil and harsh criticism of the department by the Grand Jury and other agencies. His exceptional leadership skills, recognized ability to handle difficult situations, and knack for building coalitions brought a calming influence and enabled the department to respond positively and effectively to this criticism. Mr. Steppe's success lies in an ability to combine his varied background and skills in working to meet the needs of youth and families. He has successfully blended an aggressive program that includes accountability and compassionate service delivery that allows people to believe in themselves. He has brought together County departments, schools, city agencies and private sector organizations to share in the responsibility of providing social and health services to families. A strong advocate for welfare reform, Mr. Steppe aggressively supports family centered practice, program integrity and the need to strengthen employment and training programs to move welfare recipients to self-sufficiency.
Mr. Steppe's dedication to his profession is underscored by his involvement not only within the San Diego community, but also at the state and national levels. He serves on many Boards and Committees, as varied as the YMCA Corporate Board, Partners Mentorship Program, Star-Pal, Family Literacy Foundation, Vista Hills Foundation, Second Chance/Strive, Policy Council on Head start, Universal Head start program, previously served on the San Diego Justice Foundation, Armed Services YMCA Board, and Super Bowl Task Force. He holds membership in several professional organizations, including the, California Probation, Parole and Correctional Association, and the Rotary Club of San Diego.
His achievements have been recognized with numerous awards. He was a guest on Fred Lewis's "Heart of San Diego" in August, 1998 – a cable show that regularly features prominent San Diegans; San Diego magazine's "Who's Who in 1994" as a San Diegan who would make a difference that year; The "Diogenes Award 1993" from the San Diego Chapter of the Public Relations Society of America for his open and honest communication; Outstanding Probation Executive 1989; and "San Diego Songs of My People: 100 African American Role Models."He was selected by the San Diego Rotary Club as "Mr. San Diego, 2004"
Mr. Steppe received a Bachelor of Arts degree in Sociology from California Western University. He is married and has five grown children and ten grandchildren.
Those who work with Mr. Steppe find his positive attitude and sense of humor infectious. His personal and professional history embodies his belief in the value of working to make things better, and that "all things are possible."
Vincent Riveroll
"With Students First"
In June of 2005, Vincent Riveroll was hired to serve as the Director of Gompers Preparatory Academy. Plagued with violence, low-test scores, and high teacher attrition rate, he and his staff have begun to make changes at GPA that will improve the culture and academic success for all students.
Director Riveroll has served as principal at Keiller Middle School, another low performing school in San Diego City Schools from 2001-2004. After two short years at Keiller, student achievement rose considerably as evidenced by improved test scores that were unmatched by any other middle school in San Diego City Schools.
After graduating cum laude from Duquesne University in Pittsburgh in 1993, Director Riveroll became a classroom teacher for four years at Keiller Middle School. Two of those years, he was selected as site "Teacher of the Year" and was consequently featured in several articles in the San Diego Union Tribune for his abilities to creatively instruct and engage inner-city children. Director Riveroll served as vice principal for one year before accepting a principalship at Keiller. His reform efforts to change the culture at low performing schools have caught the attention of his colleagues and educators across America. He has presented at several workshops for San Diego City Schools professional development sessions for principals. He also served as a consultant for University of Washington and the Highline School District in Washington State. He was one of only four principals nation wide invited to participate in the Public Education Leadership Program (PELP) at Harvard University during the summer of 2004. Director Riveroll served in Office of the Deputy Superintendent for San Diego City Schools as a Mentor Principal in 2004-2005, where he coached other principals on leadership, best practices and the effective running of a school. He received "Educator of the Year" in 2005 by the San Diego Urban League Young Professionals. In his tenure as Director of GPA, he has hosted the Governor of California, the President of University of California, and California's Secretary of Education to share the reform efforts of GPA. Director Riveroll believes with supportive parent engagement and high quality professional development for teachers, students at GPA will be able to access higher education. Director Riveroll believes closing the achievement gap is the civil rights issue of our time and has a proven track record of producing dramatic student achievement gains as a teacher and/or leader. He is relentless in the pursuit of excellence and believes a tight, structured, positive school environment is necessary to create a culture of achievement. Director Riveroll is result-driven and welcomes the challenge to create a world-class urban charter school that puts students first. Top of page
Bud Mehan
Dr. Hugh "Bud" Mehan is Professor Emeritus of Sociology at the University of California, San Diego (UCSD) and Director of the Center for Research on Educational Equity, Access, and Teaching Excellence (CREATE), appointments that link his commitments to research and practice. CREATE coordinates efforts at UCSD to improve the academic preparation of under represented students in the community through partnerships with K-12 schools and districts and the Preuss School, UCSD's on-campus model charter school. He most currently was bestowed a life time achievement award by the American Educational Research Association for his career efforts toward ensuring that underrepresented students have access to college entrance. Dr. Mehan is a founding and current member of the Board of Directors for Gompers Preparatory Academy. Top of page
Mary Cruz Avalos
Maria Cruz Avalos is a parent of seven children and active member of the local community. Ms. Avalos has witnessed first-hand the effects of education reform in her community, including the improved school safety, parent engagement, and academic performance of her children since the conversion of Gompers Secondary to Gompers Charter Middle School (GCMS). Ms. Avalos believes strongly that a college preparatory education is the key to improved financial stability and success for her children and other families in her community. As a current GPA Board member and parent engagement volunteer, Ms. Avalos is dedicated to the continued success of GPA and implementation of a high school that can build on the success of GCMS and ensure local students continue on the path towards a college education.
Peter Chodzko
Peter "Pete" Chodzko is currently an Instructional Leader at GPA after serving as a history teacher, grade level lead and department chair at GCMS and then GPA. In March of 2008, the California Charter School Association named him "Charter School Teacher of the Year". Mr. Chodzko is responsible for developing the first Associated Student Body (ASB) program at GCMS, which has enhanced student learning by developing future leaders, many of whom visited our nation's capitol in 2008 or 2009. In the classroom, he incorporated a department-wide interactive notebook to engage students and through this project has addressed the various learning styles of students and improved their problem-solving skills significantly. In addition, Mr. Chodzko was part of a department that sponsored history nights where students created "living museums" to demonstrate their learning to parents and community members. Mr. Chodzko was one of the inaugural teachers of seniors and with his colleagues led the successful graduation of the entire senior classes of 2012 and 2013, with all of them enrolled in a 2 or 4 year university. Mr. Chodzko currently serves on the Board of Directors for Gompers Preparatory Academy and is chair of the Finance Committee of the GPA Board.
Jeremy Hurlbert
Jeremy Hurlbert has been serving the GPA community for over ten years and is one of the founding teachers of GCMS/GPA. He started as a teacher with Gompers Secondary during the 2003-04 school year and was a member of the work group that started the movement to convert Gompers Middle School to a charter school during the 2004-05 school year. Mr. Hurlbert has served many roles in his time at GPA. As a middle school Science teacher, he developed the Saturday Science Academy, a program where students from the UCSD School of Medicine came and worked with GPA students on the weekends, developing projects around the human body for life science and electricity for physical science. He has taught Physics to our 9th grade students to satisfy the Laboratory Science component of their A-G requirements. He served as Dean of Students from 2007-2010, in which he supervised school culture and helped develop GPA's first Code of Conduct. In 2010, as the Grade Level Lead for 8th grade, Jeremy collaborated with the entire 8th grade staff to plan events like Parent Culture Night, 8th Grade Awards Ceremony, and the culminating event for our middle school students, 8th grade Promotion. Mr. Hurlbert also helped lead the 2010 Washington DC Leadership Trip, in which 17 of his students visited our nation's capitol. In the past, he has taught in the Summer Camp program and created a "mad science" class to learn about dissections, lab procedures, and lab safety. Mr. Hurlbert was an inaugural senior teacher that taught AP Environmental Science and College-Prep Environmental Science to our first two graduating classes. He was recognized as Staff Member of the Year in 2007-2008 and Teacher of the Year 2009-2010—the first GPA employee to earn this award in two categories. Mr. Hurlbert is currently an Instructional Leader at GPA and has served on the GPA Board of Directors since Fall 2010.
Michelle Evans
Born in Chicago, Illinois and attending private schools until third grade, Ms. Michelle Evans was destined to have a life where she would have access to the American Dream. Then in fourth grade her family dynamics shifted and suddenly she was forced to go to public urban schools where she quickly began to fall through the cracks. Unnoticed by teachers and school personnel, her young life entered a steady decline that resulted in her dropping out of school by the age of 16.
Years later, committed to the vision that her own three children would have a higher quality public school experience than she had, she became vocal about the injustices that existed in her children's schools. In order to motivate her own children to overcome obstacles, she went back to school at the age of 34 to receive her high school diploma. In 2005, she helped lead a group of 30 parents, community members, students and school personnel to write a public school charter that would go on to transform the then failing Gompers Middle School into the achieving Gompers Preparatory Academy. Ms. Evans personally went door-to-door to hundreds of homes during the holiday season, in the rain and with the flu in order to get the charter petition signed by the community. Without her extraordinary effort, the charter would not have been approved by the San Diego Unified School District. 
Ms. Evans started her work at GCMS as a parent volunteer, then became a staff member serving as the Parent Engagement Director. When GCMS merged with GPA, she was Assistant to the Dean and now serves as a special education support teacher for GPA, having earned her bachelor's and master's degrees. She is a devoted advocate for the school's mission to create a community school that will provide a quality education and prepare ALL children for entrance into college. Ms. Evans' relentless commitment to this vision has not only improved the life of her own three children, but is motivating a community and hundreds of children to do the same.
Rafael S. Hernandez
Director of UCSD, Early Academic Outreach Program
A native of Michoacan, Mexico, Rafael was raised and educated in California. Rafael earned an undergraduate degree from San Jose State University, and later achieved a Master's degree in Education with an emphasis on Educational Administration from the University of San Francisco. Rafael has continued studies in the field of education working towards a Ph.D. from the University of Southern California focusing on Intercultural Education with an emphasis on migrant and bilingual education and counseling. Rafael has dedicated his career to the betterment of education, particularly in California. His current emphasis is equality in education and his passion lies in creating opportunities for under-represented students of various ethnicities through educational outreach.
Rafael has more than 10 years experience in K-12 public schools in various teaching, counseling and administrative positions, both in California and out of state. At the University level, Rafael has served as a Lecturer/Supervisor in Education Studies at the University of California, San Diego and as the Dean of Student Affairs at UCSD's Thurgood Marshall College.
While working in Education Studies at UCSD, Rafael directed the Partners At Learning Program from 1994 to 1999. The PAL Program placed UCSD undergraduates as tutor/mentors in San Diego area elementary schools. Rafael also served as the Dean of Student Affairs at Thurgood Marshall College and remains active in innovative education reform programs like Gompers Preparatory Academy.
Currently, Rafael serves as the Director of the Early Academic Outreach Program at the University of California, San Diego. The program provides academic preparation, advising and mentoring to culturally and linguistically diverse students, grades 7-12, in San Diego and Imperial Counties. The focus of the program is college preparation and improved access to post-secondary education for first generation and under-represented student populations in these communities.
Rafael's dedication to providing equal opportunity in education is evident with his ongoing participation in a number of educational outreach programs including: Summerbridge San Diego, Gompers Preparatory Academy, Lincoln High School Planning Committee, Ruben H. Fleet Community Task Force and Cesar E. Chavez Recognition Committee, UCSD. Rafael's drive for excellence in education has earned him awards such as: Outstanding Young Educator Award (1988), Outstanding Faculty Award, Thurgood Marshall College (1994), and the Diversity Team Award, UCSD, (2001). Top of page
Anne Spitzberg
Anne works at the San Diego District Attorney's office as a Deputy District Attorney. She has worked there prosecuting general misdemeanor and felony crimes since January 2009. Prior to joining the District Attorney's office, Anne worked as a criminal prosecutor at the San Diego City Attorney's office where she prosecuted general misdemeanors as well as domestic violence and elder abuse crimes. Anne was at the City Attorney's office from 2006-2009. Through her work as a criminal prosecutor, Anne has had the opportunity to serve the public and find justice for the innocent. Frequently, her day to day life involves observing and working with people who are in trouble or have fallen down the wrong path. From these experiences, Anne has discovered that education makes a dramatic difference in a young person's life. It provides a solid foundation which can be built upon. Anne has seen that education can change the life path and career path for a young person who has grown up in challenging environments, including neighborhoods filled with crime and gangs.
GPA has been an outstanding example of just what education can do, not only for one child at a time, but for our society as a whole. This is what drew Anne to sitting as a board member for Gompers Preparatory Academy as the public safety seat. The vision of GPA incorporates educating the youth of our fine city in order to find a better path and a better life for our children and, ultimately, to develop a safer community. Top of page
Jacque Nevels
Jacqueline P. Nevels is a 39-year veteran educator. She retired in 1996 as an elementary principal from Akron and Westerville, Ohio. Two schools under her leadership were named Ohio Hall of Fame Schools by the Ohio Association of Elementary School Administrators (OAESA). She was elected president of OAESA and served from 1994-96. In 1996 she moved to San Diego, CA. She worked as an adjunct instructor at National University and supervised student teachers. She served as Vice President of Association of California School Administrators, Retired-Region 18(ACSAR-18) from 1997-99. She also worked as Acting Vice Principal for several San Diego Unified School District(SDUSD)schools, Central Elementary, Kroc and Muirlands Middle Schools. In 2000 Jacqueline became fully employed with SDUSD as principal of MacDowell Elementary, a low performing school. Jacqueline's strong leadership and knowledge of instructional best practices aligned with consistent talk about her belief system allowed her to build capacity at MacDowell. Within two years, under Jacqueline's instructional leadership, MacDowell Elementary met all target goals on the StarTest for the 2002-2003 school year.
In 2003 Superintendent, Alan Bersin, appointed Jacqueline, as principal on special assignment, to lead the transition for middle grades 7-8 at Gompers Secondary School, a low performing school in southeast San Diego. In spite of incredible challenges that she encountered, Jacqueline maintained a positive attitude, strong commitment to the work and belief that every student deserves the best education possible. She was applauded for her valiant efforts to help turn around the lowest achieving school in the district.
In fall of 2004, Jacqueline was promoted to Mentor Principal. She mentored and provided site support to ten relatively new principals K-12. She continued to served as principal on special assignment, as Interim principal at Montgomery Middle School, assistant principal at Gage Elementary and Standley Middle School. Jacqueline's support and mentorship have made the administrative teams at schools stronger.
Jacqueline is a change leader. She firmly agrees with Michael Fullan (The Change Leader, Educational Leadership, May 2002). "It takes all of us, learning from each other to raise student achievement. The goal is systemic improvement- to improve all schools. Sustained improvement of schools is not possible unless the whole system is moving forward."
Currently in her second retirement, she serves the community, as student advocate, school volunteer, educational consultant, mentor, adjunct instructor and serves on several community boards and educational committees. She is a 50- year member of Alpha Kappa Alpha Sorority, an artist, enjoys her family and travels the globe. Top of page
David Valladolid
Parent Institute for Quality Education (PIQE)
4010 Morena Blvd., Suite 200
San Diego, CA 92117
Phone: (858) 483-4499
Fax: (858) 483-4646
Cell: (619) 884-2218
E-mail: dvalladolid@ixpres.com
Website: www.piqe.org
David Valladolid, President & CEO of the Parent Institute for Quality Education-(1999-present). Prior positions held include the following:
Policy Administrator—United Domestic Worker of America (UDWA)
Legislative Consultant—Speaker Willie Brown, California State Assembly
Chief of Staff—Assembly Peter Chacon
Sr. Deputy Labor Commissioner—Department of Industrial Relations, State of California
Civil Rights Consultant—Dept. of Fair Employment & Housing, State of California
Organizations include:
Co-Founder of the Law & Justice Coalition (1980)
Co-Founder of the "Latino/a & Indigenous Unity Coalition (1992-Present)
Co-Founder of the Leadership Training Institute (LTI), Chicano Federation (1988-Present)
Co-Founder of the Latino Policy Institute (LPI) (2003-Present)
Appointments and Community Board Member of the following:
Former SD Mayor Appointee Commissioner—San Diego Human Relations Commission
Current CA State PTA Board Advisor (2003-2006
Current Member—Governor's Appointee-Reading and Literature Project Advisory Board
Chair Emeritus—Chicano Federation Inc., Board of Directors (1987-2004)
Current Member—Operation Samahan Clinic, Board of Directors (1994-2006)
Current Member of the National Task Force–Children's Defense Fund to end the "Cradle to Prison Pipeline" for Latino and African-American youth (2006)
Mr. Valladolid is a graduate of San Diego State University (1975), seventh generation California and he is married to Teresa Pascual Valladolid. He has four children, Dave, Sara, Maite & Evita. He is a Vietnam Combat Veteran (1968-69) wounded twice and he is a Purple Heart recipient. Top of page
Michael Rodrigues
Mr. Rodrigues joined the GPA Board of Directors in 2011 bringing with him a strong background in finance. He is a personal banker at First Republic Bank since 2009. Mr. Rodrigues was born and raised in San Diego, where he attended University of San Diego High School. After graduating in 1997, he attended the University of California, Santa Barbara where he majored in Business Economics with a minor in Sports Management. During his collegiate years, he participated in a variety of activities including the UCSB men's tennis team.
In addition to serving on the GPA board, Mr. Rodrigues since 2008, also serves on the San Diego County Citizens Scholarship Foundation board of directors; a foundation that gives need based scholarship to San Diego high school graduates that are attending San Diego colleges or universities. He also serves on the GPA Finance Committee where he meets with school leadership and fellow board members to develop a fiscally sound budget for the general operations of GPA. With the continuous State's cuts to public education, Mr. Rodrigues works diligently to find innovative ways to offset those cuts.
With a life long passion for helping others, Mr. Rodrigues believes GPA has a unique place in public education. He believes that GPA is positioned to change public education for countless youth in Southeastern San Diego and has pledge his commitment to support the mission. He has been impressed with the committed staff, and leadership. Mr. Rodrigues knows that the children that attend GPA are in good hands and have an incredible opportunity to attend a college of their choice. He is proud to be a board member of Gompers Preparatory Academy. Top of page
Mica Pollock
Mica Pollock, an anthropologist of education, is Professor of Education and Director of the Center for Research on Educational Equity, Assessment, and Teaching Excellence (CREATE) at the University of California, San Diego. As CREATE Director, Pollock helps network UCSD's research and outreach resources locally to support the K-12 community. Pollock's own work explores communications that support student success in diverse schools and communities. Her books include Colormute: Race Talk Dilemmas in an American School (2004), Because of Race: How Americans Debate Harm and Opportunity in Our Schools (2008), and Everyday Antiracism: Getting Real about Race in School (2008). In 2009-11, Pollock began collaborating with educators, youth and families in The OneVille Project in Somerville, MA, a participatory design research project exploring how commonplace technology might help diverse communities collaborate to support young people's success. Now, Pollock is continuing such community-based efforts to improve the "communication infrastructure" of public education with colleagues in San Diego. Top of page
Myeisha Lobbins
Myeisha Lobbins has been a loyal GPA parent since 2006.  Her son, Darrion, graduated from GPA in 2013 and attended the University of Nevada, Las Vegas (UNLV).  Her daughter, Rayonna, is currently a sophomore at GPA. Ms. Lobbins has been very active on several parent committees and has participated in long range facilities master planning for our school, including attendance at several Design Task Force meetings. Ms. Lobbins, while working for Scripps Health outside the home, is a very involved parent at GPA and an active and positive ambassador for GPA in our community.
---
In Memoriam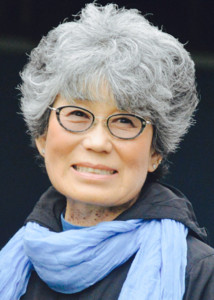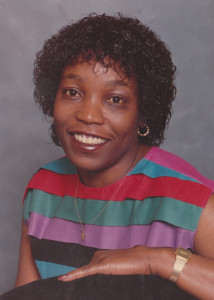 Kimiko Fukuda                     Winifred Hudgies
GPA is eternally grateful for the wisdom, dedication, commitment, and joy both of our beloved former board members contributed for the many years they served. We miss them dearly and are honored to have worked alongside them in the fight for educational equity.