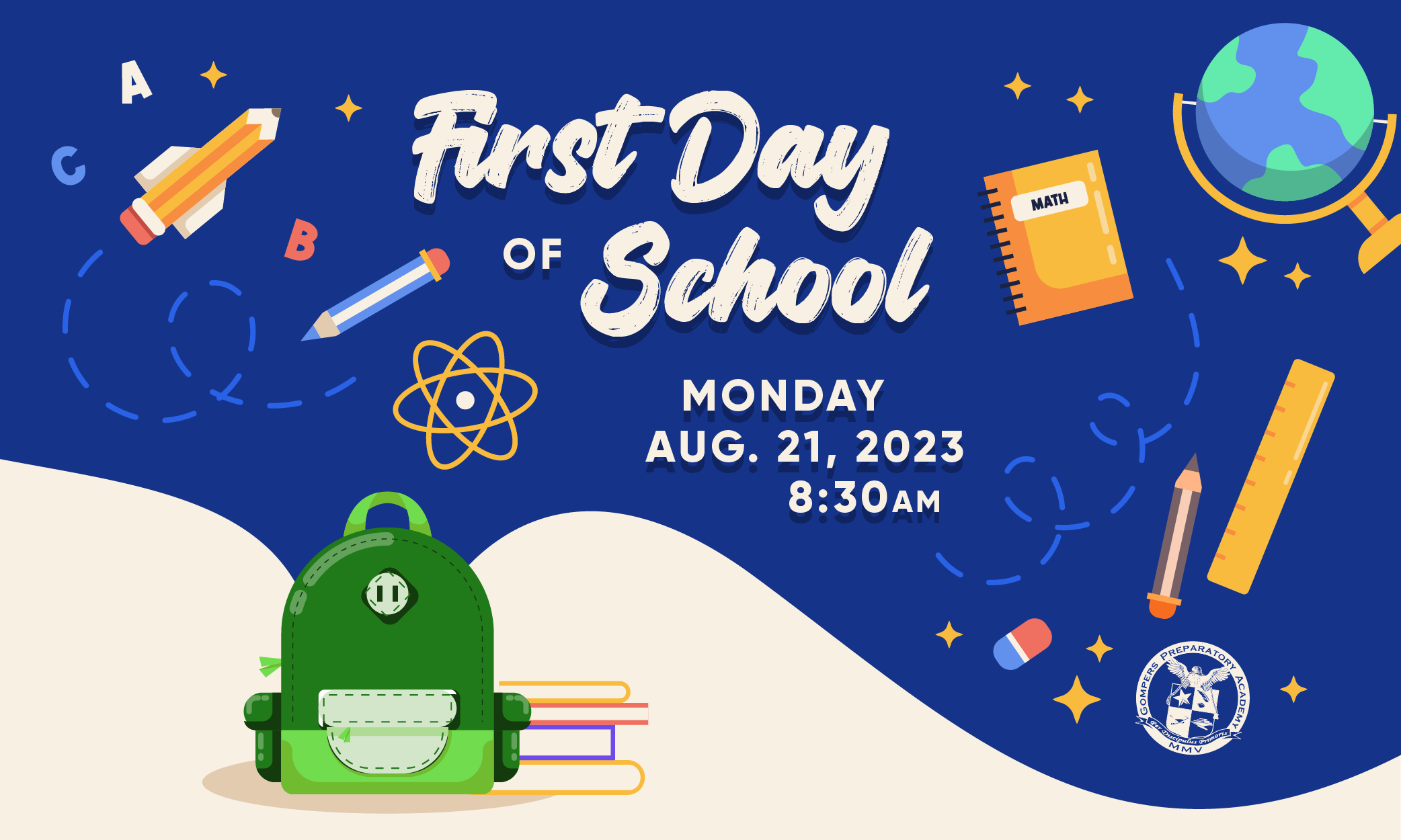 GPA Students and Parents,
Gompers Prep Academy is excited to welcome back our students, as well as meet our new Eagles!
The first day of the 2023-2024 school year is on Monday, August 21, 2023 at 8:30am. As our first day of school will be an early dismissal day, students will be dismissed at 1:45pm. Please also note that it will be an A-day.
Please be dressed in full uniform equipped with your binder, backpack and books. See below for our uniform standards.
See you at the Gates of Wisdom!