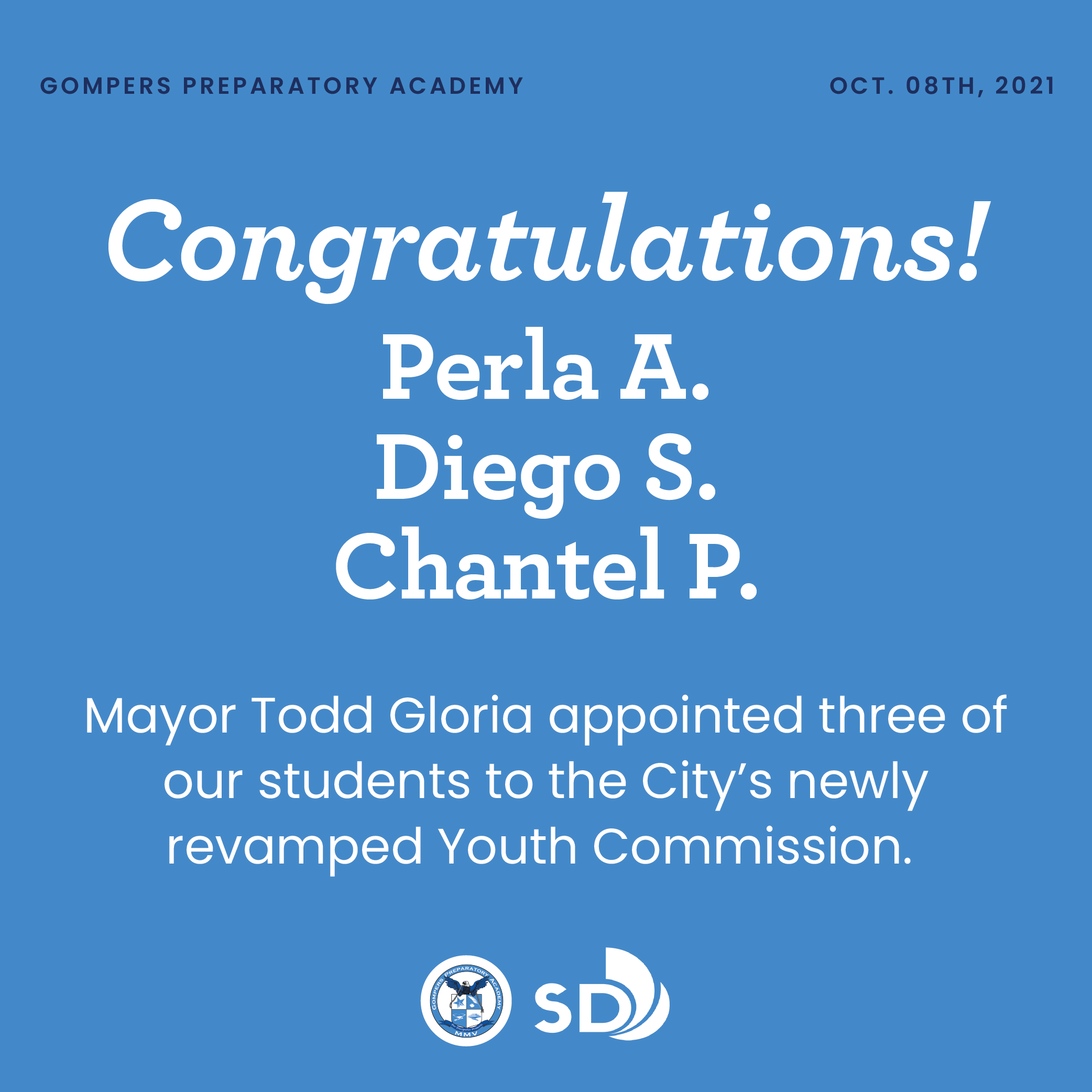 Mayor Todd Gloria announced appointments to the City's newly revamped Youth Commission.
"I am excited to appoint this group of smart, talented, and community-oriented young people to the City's Youth Commission," said Mayor Todd Gloria. "It's been years since the Commission was active and I'm looking forward to the important recommendations the Commission will provide to the City to make sure we are appropriately supporting and serving young people."
GPA is pleased to announce that three of our Eagles have been appointed to this commission! Congratulations Perla A., Diego S., and Chantel P.!