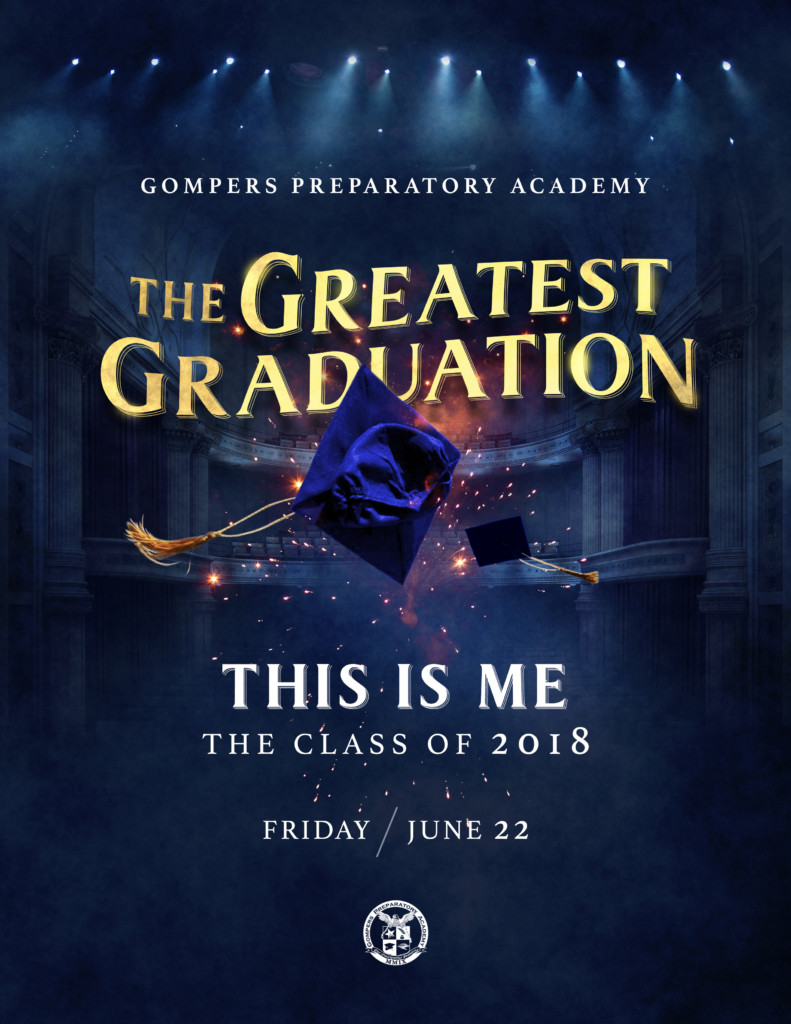 Gompers Preparatory Academy is proud to announce The Greatest Graduation: This Is Me, The Class of 2018! Tickets are SOLD OUT.
Our special Commencement ceremony will be broadcasted LIVE on our YouTube channel on Friday, June 22nd beginning at 3:00pm. When the day comes, click the link below to access the YouTube Live Stream:

Be sure to refresh the web page in case the live stream freezes or stops working.