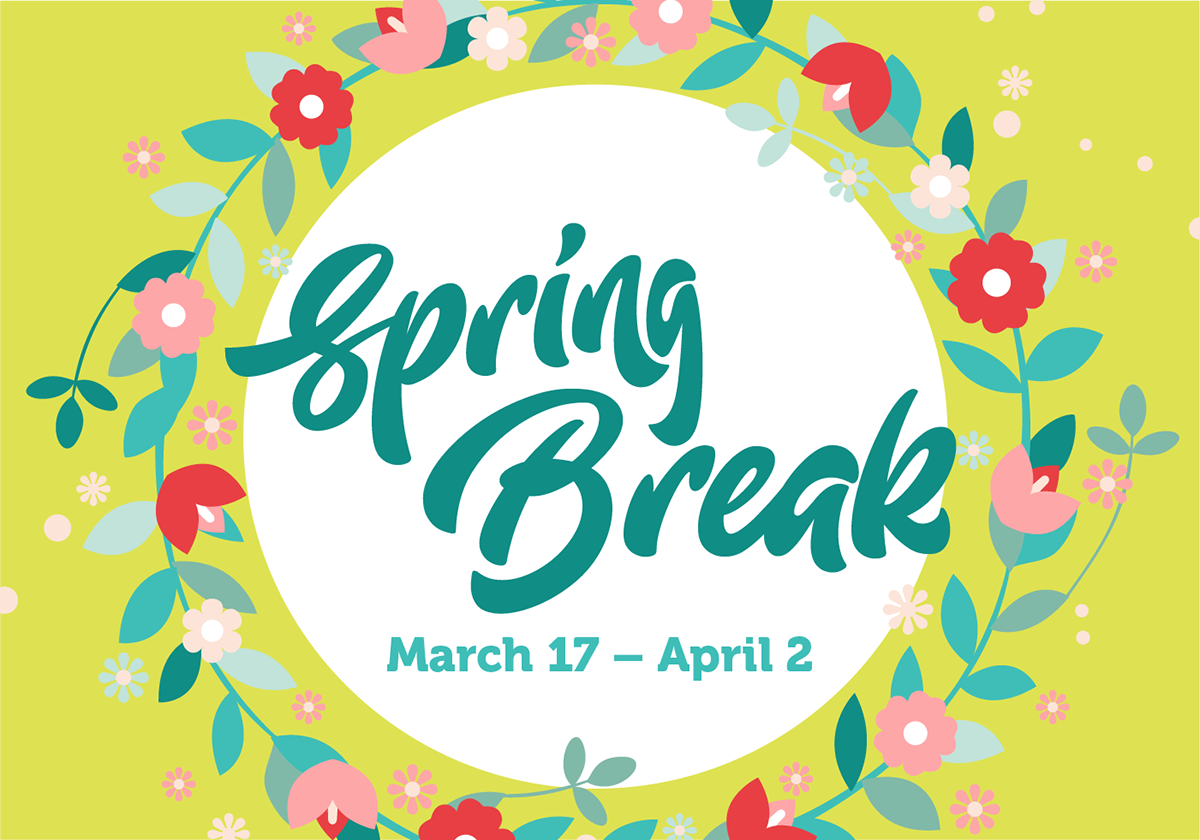 Spring Break is here! GPA will be having no school from March 17th through April 2nd. Classes will resume on Tuesday, April 3rd.
Please note there will be Spring Programming taking place on campus during intersession. Below are the details:
D/F Study Hall: March 19th – 23rd from 9:00am–12:00pm in the Dining Hall
Have a lovely and safe Spring Break, Eagles!