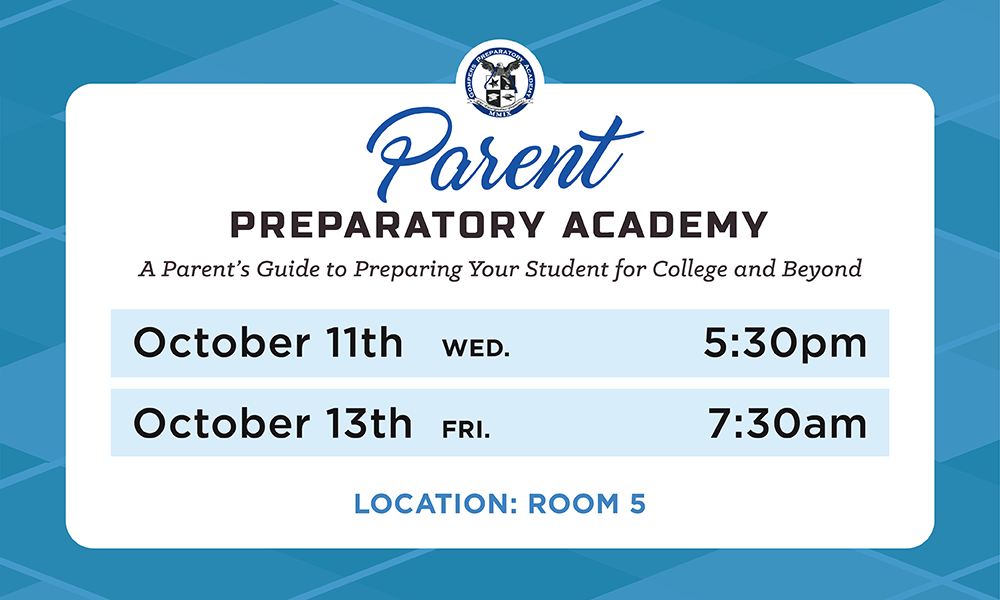 Hello GPA Parents!
We invite you to attend the October sessions of Parent Preparatory Academy! Parent Prep Academy is an in-depth collaboration with parents that will focus on preparing you and your student for college.
Please join us either October 11th (Wednesday) from 5:30pm-6:30pm or October 13th (Friday) from 7:30am-8:30am.
We hope to see you there!