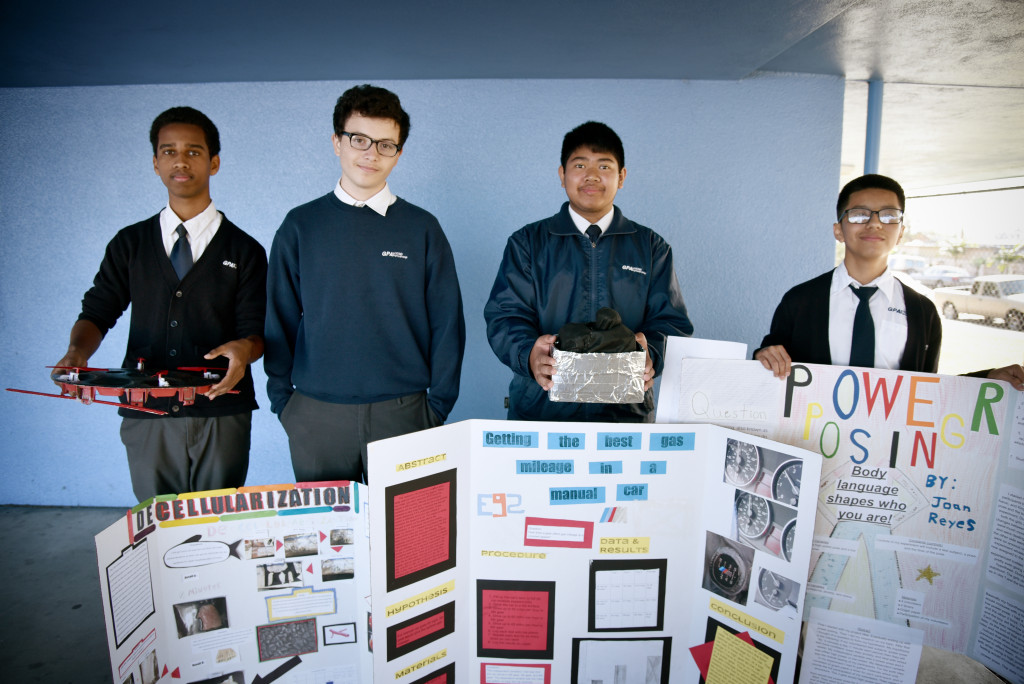 GPA is thrilled to have our VERY first entries to the Greater San Diego Science & Engineering Fair! The big event takes place at Balboa Park on March 16th.
Our 9th Graders competing are:
Senai H. (1st Place) – "Medical Drone Prototype"
Joan R. (2nd Place) – "Power Posing"
Seth S. (3rd Place) – "Getting the Best Gas Mileage in a Manual Car"
Angel M. (4th Place) – "Decellularization"
The fair is open to the public on Sunday, March 20th, from 10:00am to 3:00pm at the Balboa Park Activity Center: 2145 Park Boulevard, San Diego, CA 92101.
Congratulations to our fellow Eagles! Way to make us proud. Special thanks to Mrs. Ullyott for orchestrating this event!