Eagles, you know what's coming up —
it's Homecoming Week!
Tuesday – Friday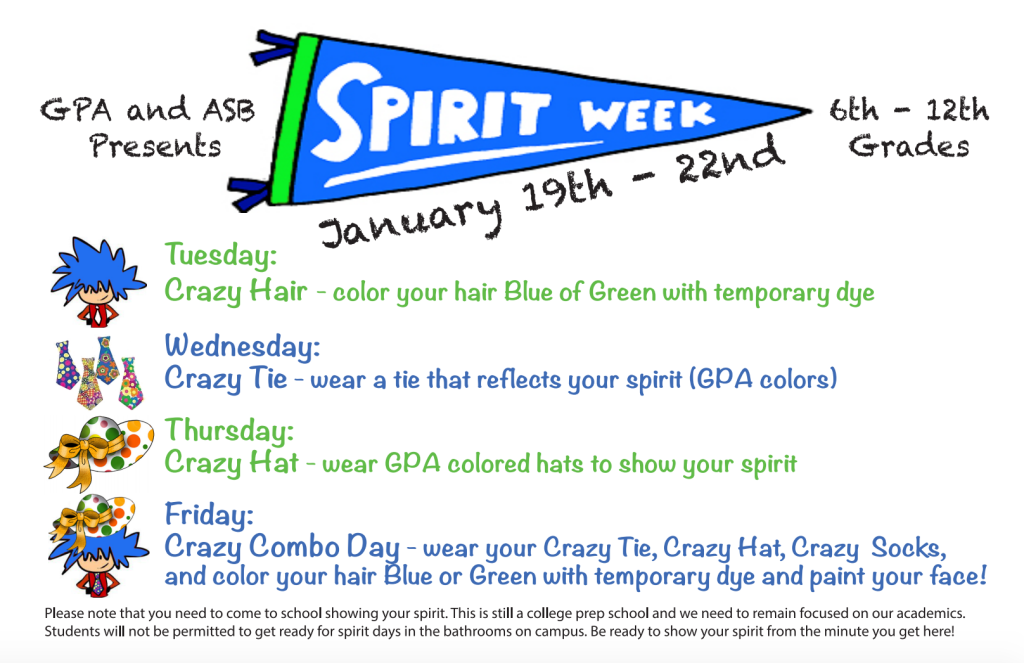 Watch our amazing soccer team compete against Liberty Charter High School on January 22 at 3:00 pm at the GPA Field. Come, watch, support, & cheer on your fellow Eagle Athletes to victory! Be sure to not miss out on our Coronation Ceremony beforehand to see who will be crowned Homecoming King & Queen at 12:00 pm. Afterwards, join us for special lip sync performances in the GPA Auditorium at 7:00 pm for "A Gleetastic New Year!" Lastly, you can't forget about our magical Homecoming Masquerade Ball! Join us on Saturday, January 23 from 6:00 pm – 10:00 pm in the GPA Dining Hall.
Tickets for the Masquerade Ball & Lip Sync Show "A Gleetastic New Year" will be on sale at the Eagle Store!
Friday, January 22
12:00 pm – Coronation Ceremony (GPA Field)
3:00 pm – Homecoming Game (GPA Field)

Alumni welcome to attend
Tickets: $1 for GPA students; $2 for non GPA students & adults

7:00 pm – Lip Sync Performance (GPA Auditorium)

Alumni welcome to attend
Tickets: $3
Saturday, January 23
Homecoming Masquerade Ball
Who? GPA Students, Grades 9-12
What? Masquerade Theme
Where? GPA Dining Hall
When? 6:00 pm – 10:00 pm
Tickets: $15 on sale at Eagle Store from Jan. 11-22

Signed permission slip required for ticket sale